Yes in a sense I have moved back home. Our entire family has been living with my parents for the last 3 weeks. Thankfully they were gracious enough to take us in so we weren't homeless. We sold our home and had to be out by Nov. 8th and aren't closing on our new home until the 30th. We are so excited about our upcoming move in to the new house but have a good weeks worth of work to do before we can actually move in...new paint, flooring and some small cosmetic fixes. I'm thinking my parents are probably excited about us moving out also. :) The girls are excited about their new bedroom as they are getting twin beds and have already picked out their bedding sets. And Levi will have a room of his own and I am anxious to see how that works out as I think he has really enjoyed sharing with his sisters over the past year. Baby Boy Collins will also have a room of his own. It is a huge stress relief to not have to worry anymore about where we were going to put the newest addition to our family...in the prior two bedroom, 1 bath home it was definitely a HUGE concern. The girls will finish up their last week of school in Richland this week before starting at their new school. Jaidyn's last day will just so happen to be on her 6th birthday. We will definitely be taking treats as she has requested donuts, but will probably celebrate her birthday a few days later since we will be busy with the move. We are hoping for a smooth transition as it is a horribly hectic time of year anyways and hopefully we will even get our Christmas tree up and enjoy a little bit of the holiday season in our new home.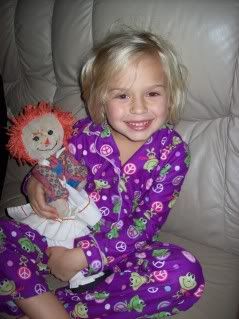 Jaidyn has latched on to the Raggedy Ann doll. She was first my mom's, then given to me, and now Jaidyn has taken an extreme liking to her. She lives up to her name "RAGGEDY". Jaidyn sleeps with her almost every night and just loves her. She however has had lots of "face surgeries" as the fabric has torn in many places. My mom's attempts of continuing to patch her up just weren't working anymore as she didn't have much of the face to work with. So we came up with a BRILLIANT plan to send her off to the doll hospital to have her fixed. In reality we had to buy a different doll, but very similiar and then add the original clothing back on. Jaidyn luckily is very content with the replacement as she usually figures everything out.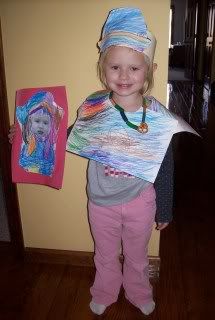 Addy dressed up in her pilgrim attire made at preschool on their Thanksgiving celebration day. Can you guess what Addy's favorite color might be??? She'll tell you it's "RAINBOW". She colors everything rainbow!!!
Levi has taken a huge liking to everything Disney Pixar Cars and Thomas The Train. We finally had to hide the Cars movie after about 7 days in a row of watching it.
The kids loved taking a bath in the Jacuzzi tub at Papa and Nana's house. Bubbles, Bubbles, Bubbles!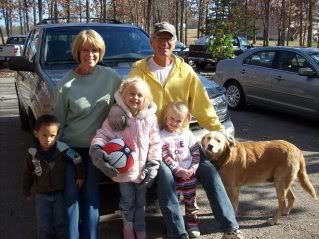 Papa and Nana gave Jaidyn one of her birthday gifts early...A red and white basketball. She has been playing on a little kindergarten basketball team this past month (which is quite entertaining in so many ways).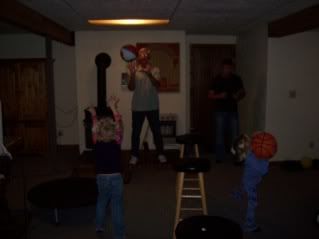 Having their own basektball practice session in the basement. Lots of passes and some dribble action around the barstools.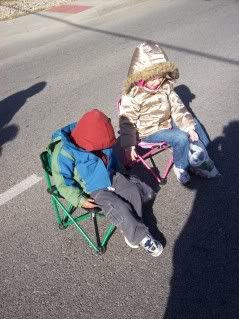 My mom took Addy and Levi to the local Christmas parade while I took Jaidyn to her basketball game. Hmmm, was it worth the trouble? Levi fell asleep in his chair. How he managed that while the bands were playing and car horns honking I'll never know.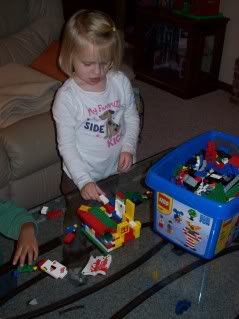 Addy working on a Lego creation.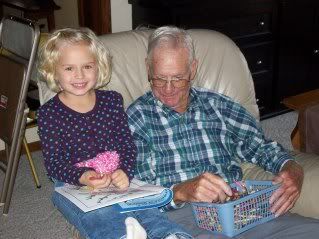 Grandpa was able to spend a couple of days with us for Thanksgiving. He and Jaidyn enjoyed coloring together.
We took advantage of having the family together over Thanksgiving to take some family photos.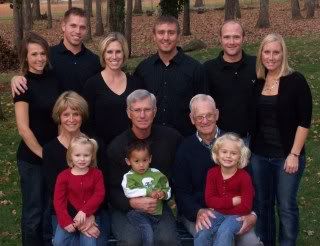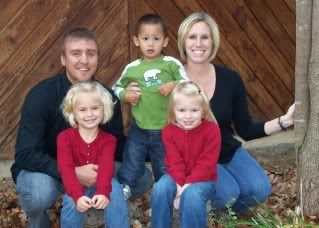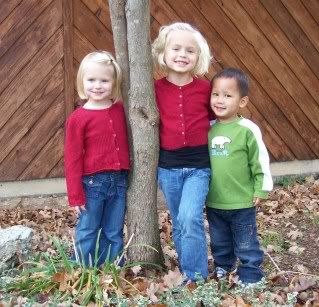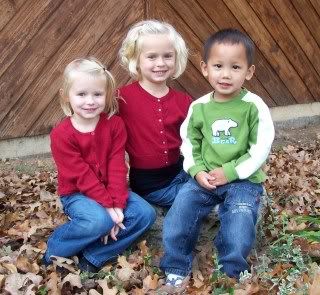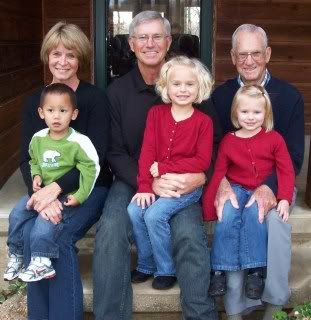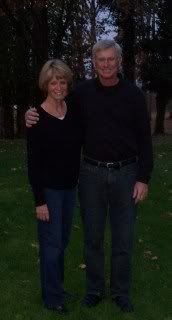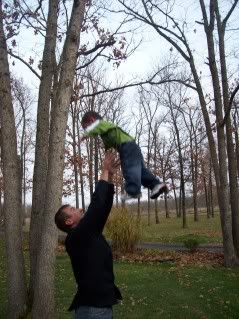 Showing off my baby bump with a side profile. He's the size of a basketball and over the last month has made walking up stairs, tying shoes, and sleeping uncomfortable. Ten more weeks before he is scheduled to make his arrival and I have already gained the same amount of weight that I did in total with the girls. My last doctor appointment went well and even though I was supposed to start the two week interval appointments, my Dr. decided he could squeeze out one more month before he needed to see me again which is nice because we have plenty of other things going on.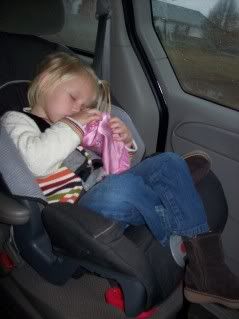 We haven't even eaten the turkey dinner yet and she fell asleep in the van. Isn't this supposed to happen on a full belly?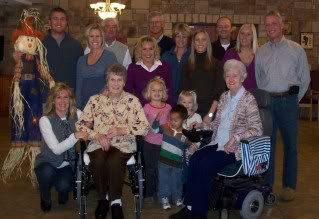 Thanksgiving Day at the nursing home with my Grandma and her sister.
The girls were great help in decorating Nana's Christmas tree. They continue to hide the pickle ornament for each other several times a day. I think this is so they have an excuse to dig in to the candy bowl once they have found it.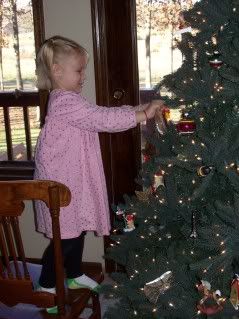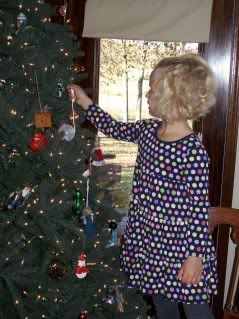 Hope everyone is having a wonderful holiday season. I am sure I probably won't have any update posts until we have settled in to the new house. :)