Yea! Summer Vacation is here (well actually Levi has an afternoon of preschool tomorrow as a make-up for snow days). It's 9:00pm and with the exception of Reid, the kids are all up and still awake. Since they are all cuddled up on the couch entertained by the TV, I figure they can stay up until I finish this post. And I am not sure I can truly classify it as Summer vacation" as our daily calender is looking quite busy, so maybe calling it "Summer schedule" would be more precise.
We went to early mass this morning so that we could beat the heat and enjoy the early afternoon hours with a picnic lunch and trail walk around the lake at Nathaneal Greene park. It is such a beautiful park with many flower beds and gardens lining the paved trail. The kids were easily entertained with the unique climbing equipment placed in several nooks of the trail path. We didn't even make it up to the butterfly house and the upper playground so the kids have already made me promise to take them back soon.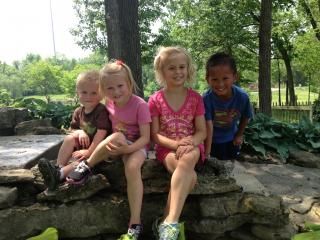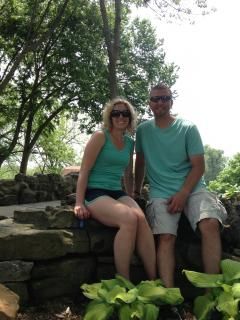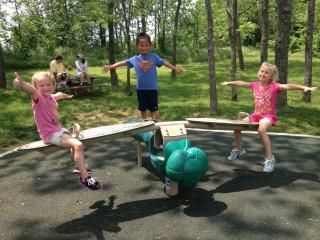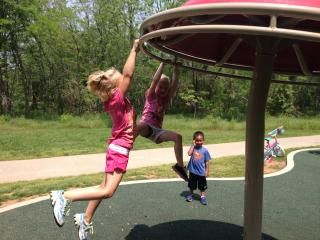 Addy was invited to attend a swim birthday party in the afternoon of the last day of school. I'm pretty sure that was a great way to not only celebrate a birthday, but also the end of the 1st Grade! When I went to pick her up, all the girls were laying out on the cement sunbathing!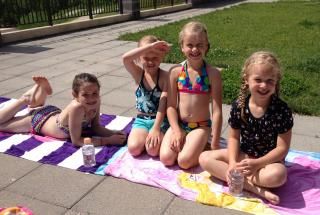 With the last week of school also came many end of the year awards and assemblies. Both Jaidyn and Addy received the Presidential Physical Fitness Award and were recognized at an assembly. And the day prior they were both recognized as a "Star Student" out of their class at the SOARing Assembly. Jaidyn was recognized for "always giving 100% in all that she does" and Addy was recognized "for always having a smile on her face and for always helping out her classmates when they are having a tough day". They both had a great school year and were blessed to have wonderful teachers!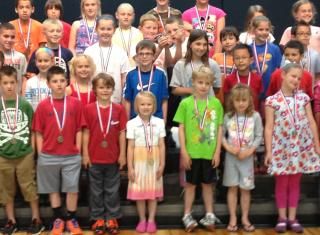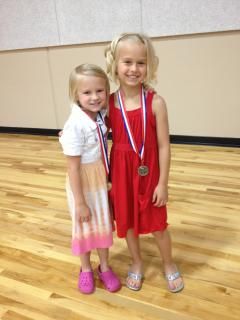 Here are some pictures of Addy and Levi's birthday campout last weekend. While the overall event was much fun, I will have to pass on tent camping on another 34 degree night. I just wasn't prepared for temps that low and lay freezing all night praying for the morning hours to arrive. However, it didn't seem to effect the kids much as they snuggled deep in to their sleeping bags and didn't even complain about it the next morning. Kids, they are much more resilient!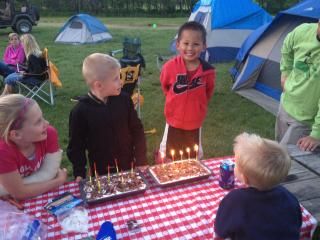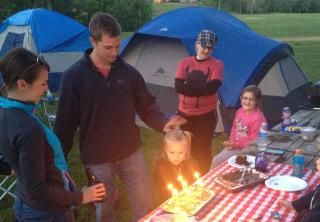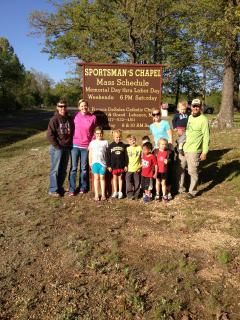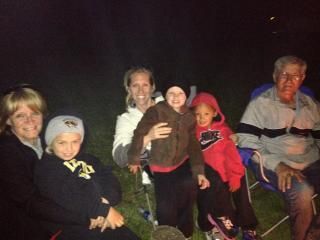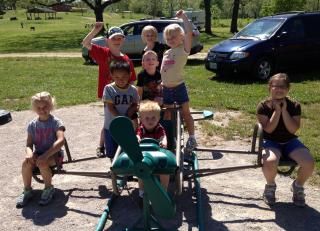 And once back home, we had some Beyblade top spinning battles going on in the driveway! Addy was top spinning champ, while I came in a close second! Better luck next time Wes, Jaidyn and Levi! :)