This Tuesday will be 4 weeks since Reid was born. Wes and I can hardly believe that we have survived through 4 weeks of sleepless nights. Actually, this past week has been better as Reid only wakes 4 times per night and goes right back to sleep after feeding. We have been doing our best to keep him awake in the evening until 9:00 so that he will usually sleep through a little after midnight giving me at least 2 1/2 hours of sound sleep.
With Jaidyn and Addy we had professional pictures taken at 2 weeks and here it is almost four weeks and I still have yet to schedule any pictures for Reid. So today I got the camera out and took a few pictures of our own. I plan on getting some better ones done of the entire family once the weather gets warm and we can get them done outside. Hopefully we will find time once the school year ends.
Here are some pictures of our chunky little guy at almost 4 weeks old...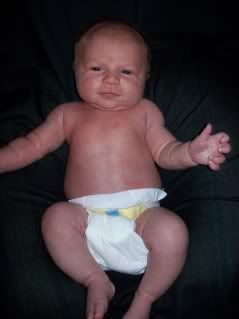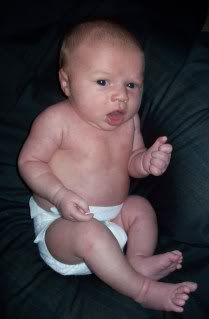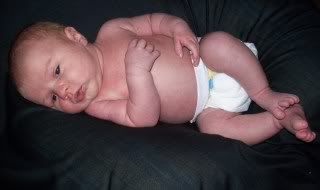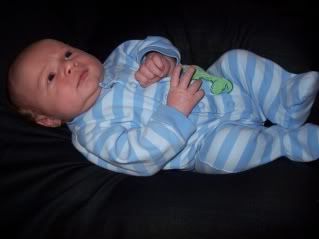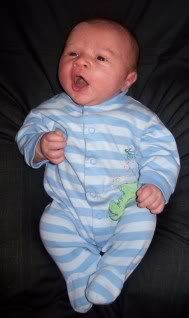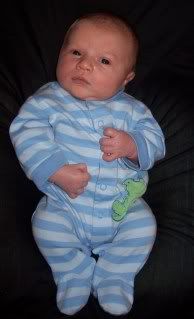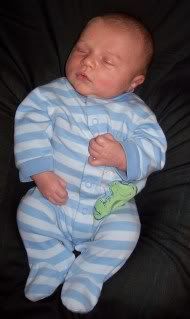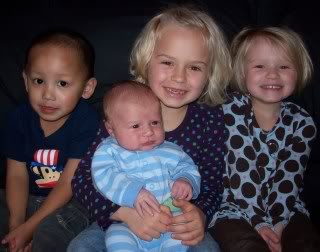 For this picture, Wes was standing behind me making farting noises and then blaming it on me. This got lots of laughs out of the kids. And I think Reid is trying to make some noises of his own.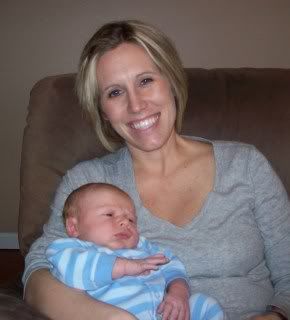 Reid and I hang out lots in the recliner.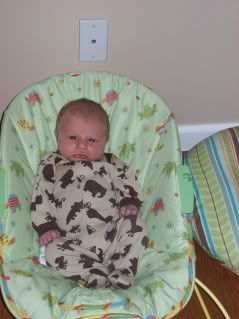 His face cracks me up!!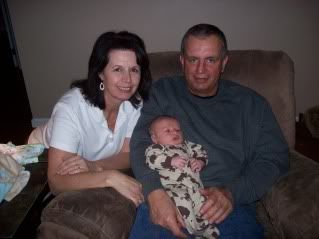 Reid with Papa J.R. and Lala