BOY!!! In several more months Levi is going to have a partner in crime. Wes and I found out on Tuesday that we are having a boy as the ultrasound showed that he was proudly showing off his parts. He wasn't shy. Everything else looked to be developing normally for this time in the pregnancy. Now we can start planning and doing a little bit of baby boy shopping.
I do have a few pictures to share of the kids...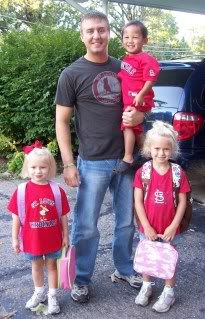 All decked out in St. Louis Cardinal gear. I even have a maternity St. Louis Cards shirt. If only they were playing better right now...:(
We ventured out last Saturday to the local Saddle Club Fun Show. The kids enjoyed parading around on their stick horses and received their dollar entry back and a blue ribbon. It was a beautiful evening, perfect for hanging out and watching some horse riding events.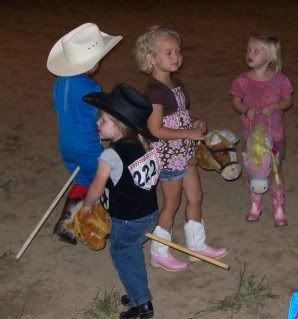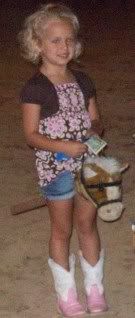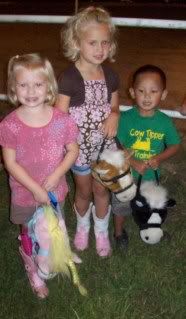 Jaidyn is quite creative with the dress-up clothes. She has wriggled into a scarf, making it a dress and accessorized it with a jumprope belt around the waist.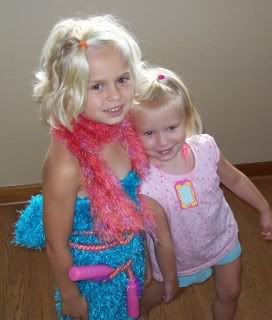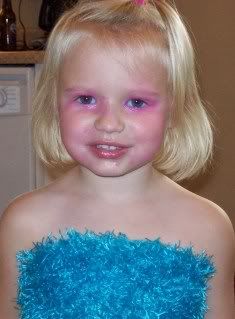 Lady GaGa look-alike!! Yikes!