As usual, we have continued to keep up with a full schedule. At least with school, it feels as if we are almost on a schedule.
Labor Day weekend was spent celebrating lots of birthdays (4) with family over a fish fry and a day at the lake. Lots of people and lots of entertainment...not a dull moment with 8 grandkids around.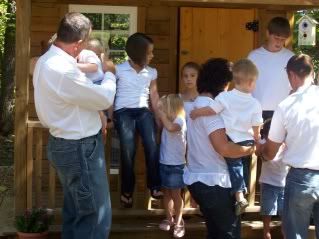 Trying to get the grandkids to cooperate for a picture with their Papa and Mama Lala. Two were crying and weren't in any way going to cooperate.
The 4 girls sitting on the railing of their darling little playhouse.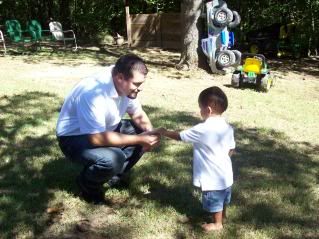 Uncle Bear trying to coax Levi in to giving him a hug in exchange for a piece of string cheese.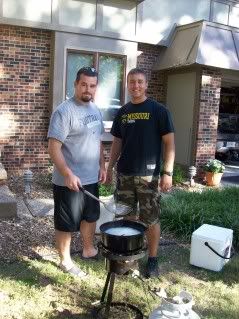 Fryin' up some catfish and french fries.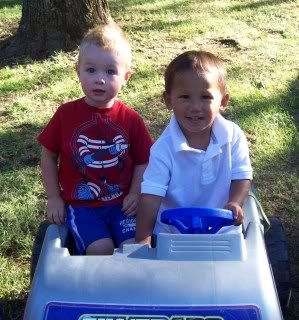 They liked sharing with each other early in the weekend, but this didn't last long.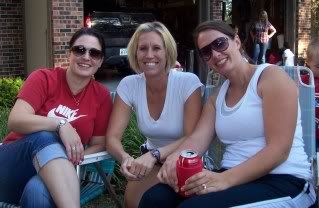 Me with my two sister-in-laws enjoying watching the guys do most of the cooking.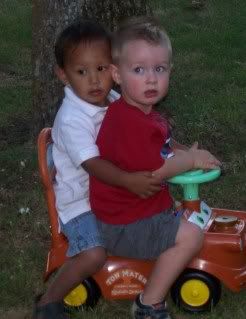 Still sharing...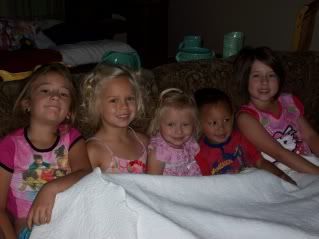 Good morning!! And ready for a day at the lake!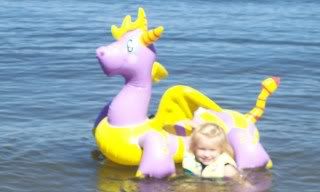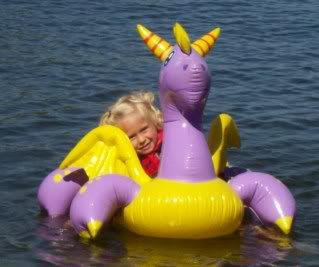 Addy and Jaidyn with their purple dragon floatie friend.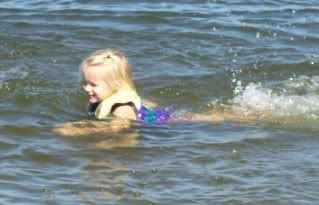 Swim Addy, Swim!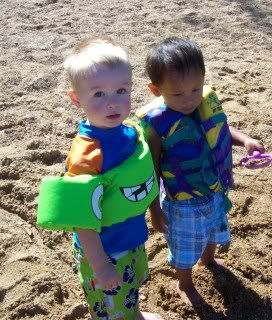 Scoping out the perfect spot for a sand castle or maybe they are looking for the perfect sand castle to destroy...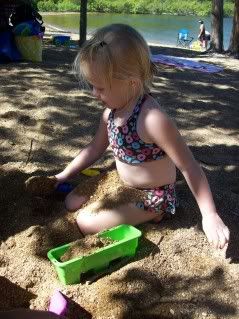 Sand castle building!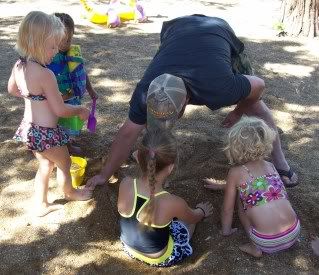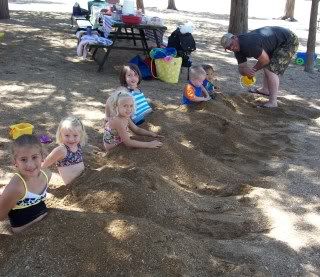 Good idea Uncle Heath! This kept them all entertained (or should I say trapped) for at least 1/2 hour.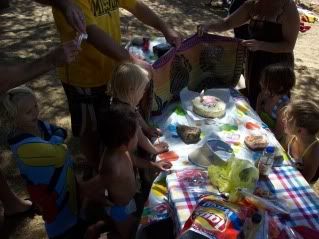 Happy, Happy Birthday Uncle Hunter, Aunt Haley, Haven & Heston!
On Thursday this past week the girls had a Grandparent's Day Luncheon at their school and loved having their grandparents there for a short visit. Jaidyn even came home "sick" that day. Her illness lasted all of about 5 minutes once we got home. I think she knew she was missing out on her grandparents being at the house while she was at school.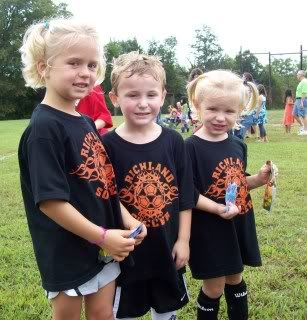 Jaidyn and Addy with their buddy Kade at their first soccer game. Go Bears!! I'm not sure how much soccer was actually played from all the 4/5 year olds, but it sure was entertaining. Between one little boy sitting on the ground looking for four leaf clovers, one little girl continually leaving the field to hug her grandma, another little girl just being totally content with sitting on the bench enjoying the sunshine and our two girls crying from being knocked down and getting a small bloody cut they still managed to score 3 goals (Jaidyn scored one of them). However, the snacks at the end of the game made up for all the misfortunes.
This afternoon we took the kids to Wickman's Nursery Fall Festival. While I personally like to take advantage of the great deal on their mums, the kids were enjoyed the hayride, train, petting zoo and face paiting.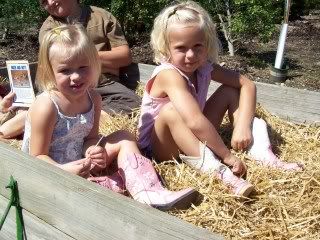 Hayride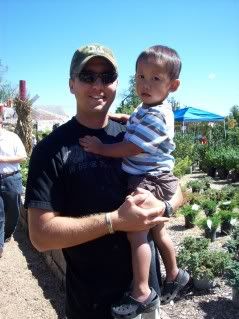 Levi wasn't about to sit on the hay and sat the hayride out.
He was much more interested in the train and climbed aboard the train while his sister's were on the hay ride and took a ride around the nursery all by himself.
Face Painting...Jaidyn a Black Cat, Addy a Butterfly, and Levi an Itsy Bitsy Spider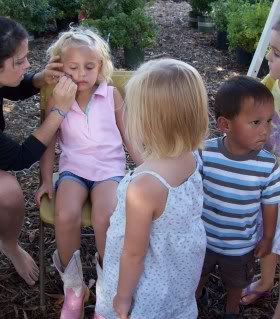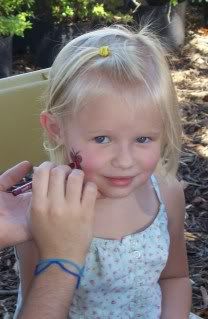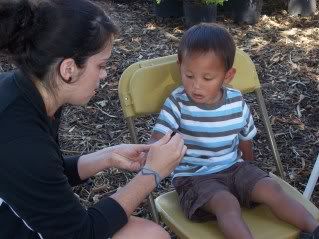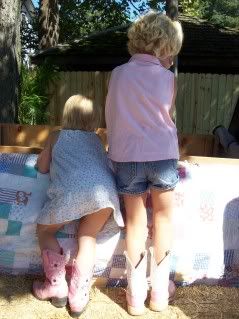 What cute little booties!! The girls were pretty amused by the huge tortoises in the back of this truck.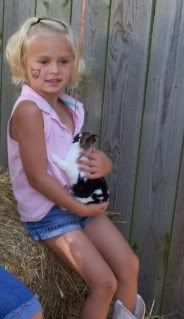 Loving on a bunny.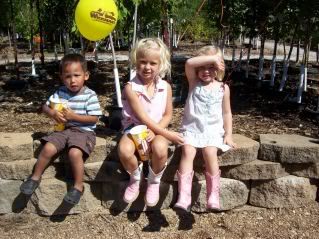 Waiting at the train stop. One more ride before heading home.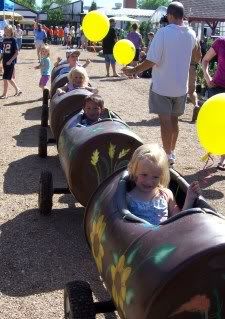 All Aboard!!