Jaidyn finished up her last day of volleyball camp this week and came away with the "Camper of the Week" award in her age group!! We are super proud of her!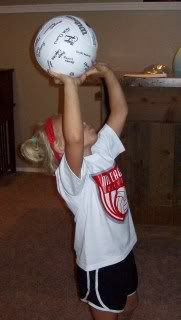 I decided to put my list of things to do on the back burner for a day and simply enjoy a much needed day out with the kids.
Picnic and play at the park.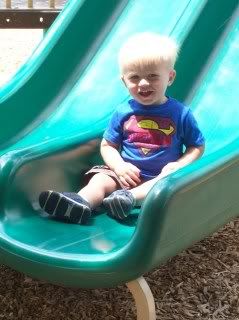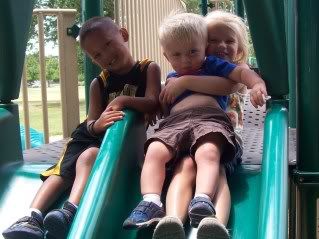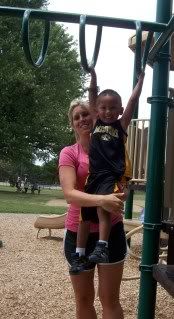 After dinner we pulled out the bike cart from the back of the garage and we all went on a bike ride to Sonic to take advantage of 1/2 price shake day. MMmmm!