While Christmas almost seemed rushed because of our move, the days that we spent celebrating with our families was nice and relaxing. The weather cooperated and we were able to enjoy activities as planned.
Grandma Penny came early to do Christmas at our house with the kids. Spreading our Christmases out really lets the kids enjoy their gifts and time with each of the families.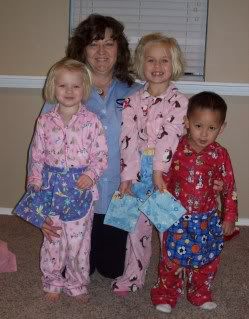 She made each of the kids an apron and pot holder set...perfect for her visits as she is the cookie making queen!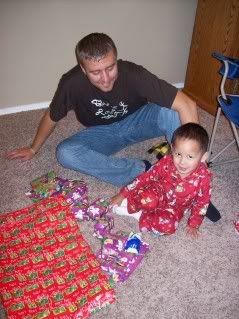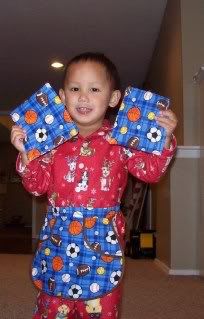 MIZ-ZOU!!! Go Missouri Tigers!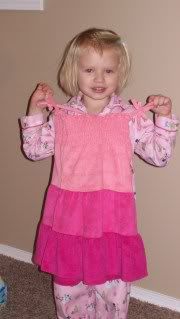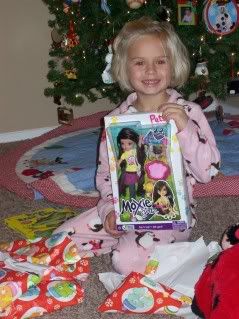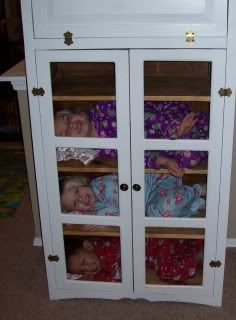 The kids were so funny crawling in the cabinet. I am sure I will always enjoy this picture as they seem to grow so fast and it won't be long before these days that they can squeeze into these places will be over.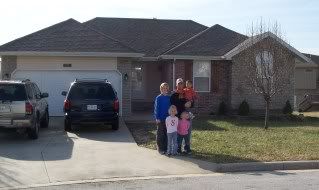 Our new house...the sun was in our eyes so I am not sure if any of our eyes were actually open.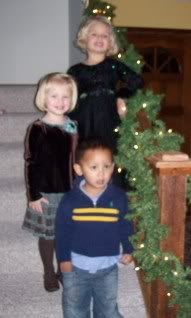 Papa and Nana spent the night at our house as the building of the dog house was much more of a task than he had planned for. The kids took advantage of all the cuddle time the next morning.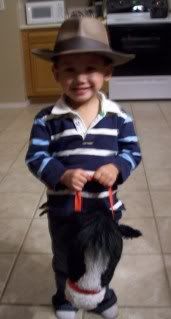 Cowboy Levi on his stick horse...Giddy-up!!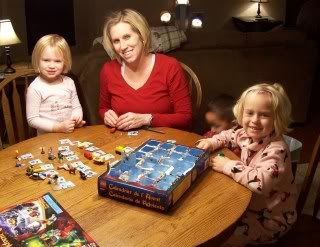 The girls and I enjoyed putting all of the Lego City Advent Calendar pieces together. Two hours later...we took the kids out in their pajamas to look at Christmas lights. Addy and Levi fell asleep about 15 minutes in to the drive. We stopped at a gas station to get a fountain drink because Jaidyn was thirsty and she and Wes went in to get it. Meanwhile, I locked the van doors because Wes left it running with Levi, Addy and I in it. Friends pulled up beside me so I got out and shut the door, thus locking Levi and Addy in the van. To make a long story short...despite the knocking on the windows, rocking the van, or honking the horn of the friends truck we were unsuccessful in waking up Addy to reach up and unlock the van door. Freezing outside for about 30 minutes we had to wait until the tow truck arrived for his 15 seconds of magic to unlock the doors.
Christmas at Papa and Nana's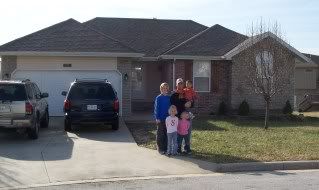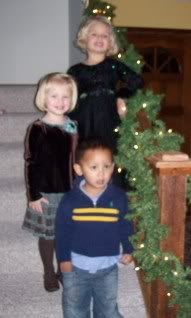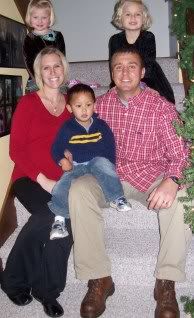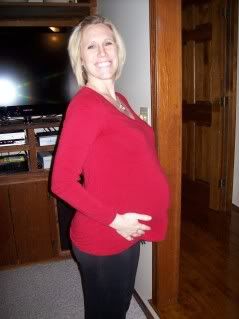 Approximately 5 more weeks before Baby Boy Collins arrival!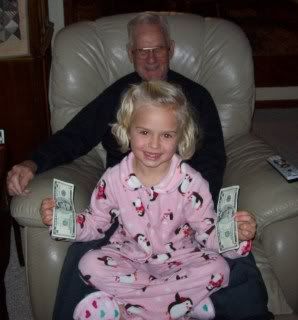 Wes told Jaidyn that if she pulled her front top tooth he would give her $5. That's all it took as she pulled it within about 2 minutes (maybe next time he should check his cash flow before making any promises as he neither he or I had $5 and he had to take a loan out from Nana). And Grandpa Plassmeyer also pulled out $5 from his pocket (I should have been sending my teeth to his tooth fairy and my dad said the most he ever got was a dime). Jaidyn really made out well with this tooth since it was Christmas Eve and both Santa and the Tooth Fairy were visiting our house.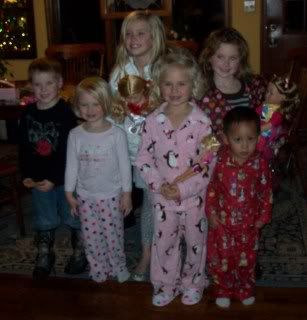 Christmas morning at our house.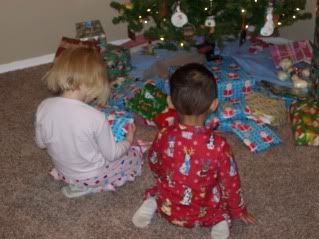 Looking for tags with their names on them so they can continue to stack on their pile.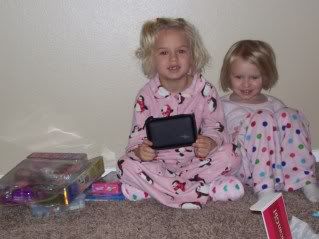 Jaidyn and her new DS from Santa...Santa was a little late (very late) in getting this gift and had to order it Dec. 23rd with overnight shipping. The one game cartridge ordered was missing from our porch when we returned home Christmas Eve night...Ray had drug it off the porch and chewed the box leaving the game out in the freezing rain and snow all night. Thankfully, the game was still in the plastic wrap and wasn't ruined.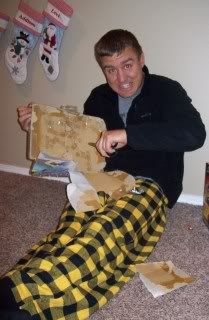 All of the twisties and taping of every single child gift is so annoying. It takes forever to remove something from the box.
Christmas at Papa JR's and Lala's House.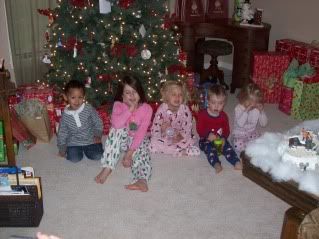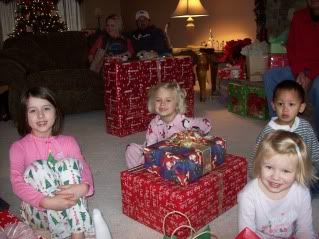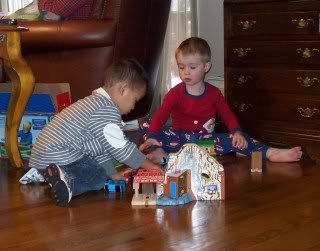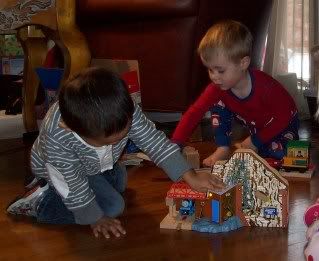 The Thomas The Train wooden track set was a huge hit with the boys. We only opened and set up one and considering they are both only two years old, they were really good about sharing it.
I need to get out and run some errands as the temperature is supposed to drop from about 60's to below 30 degrees in the next few hours. Wes is working a late shift tonight so the kids and I will be ringing in 2011 together, which probably means a couple of redbox movies and in bed and asleep by 10:00. Sounds exciting, huh! Happy New Year!