Things have slowed down from the craziness of December and I am actually enjoying a little bit of the down time. With the exception of the girls having gymnastics twice a week, we don't have any other regular weekly activities going on. Our weekends have been nice and other than attending 5 kid birthday parties so far for the month of January the weekends have also been pretty uneventful. This past Saturday we took advantage of the above average warm weather and spent an entire afternoon with friends at a local park. The kids were highly entertained climbing the cave rocks, jumping rocks at the bottom of the waterfall and feeding the ducks. The kids muddy tennis shoes and pant legs were proof of an enjoyed afternoon out in the sunshine.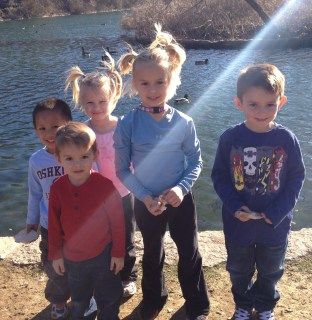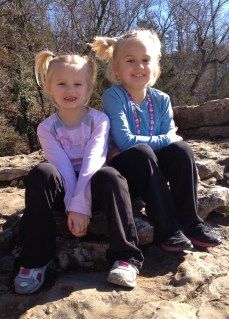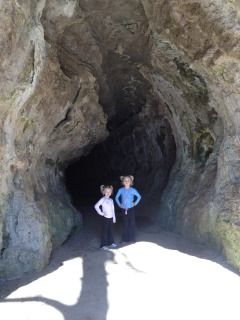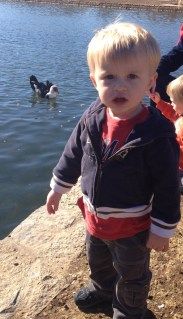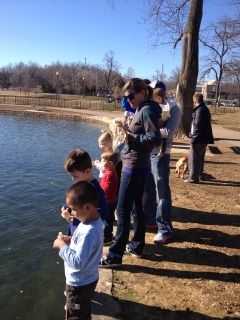 Last week brought the 100th day of school for the girls! To celebrate Jaidyn dressed up as a 100 year old woman and Addy made a "100 Days Smarter" crown at school.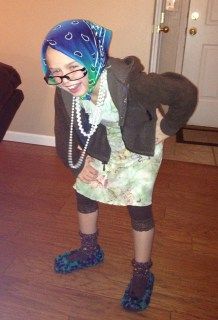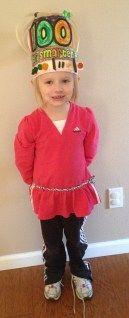 I found this note in Jaidyn's backpack. Sweet, yet hilarious! The boys are always so nice to include her in their daily recess soccer games.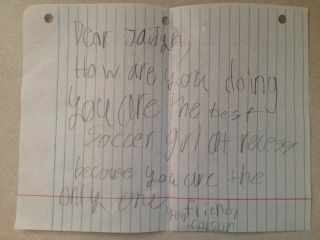 Levi found himself quite funny imitating his Papa Dave! For pictures, Papa always has a big smile, but 9 times out of 10 his eyes are closed.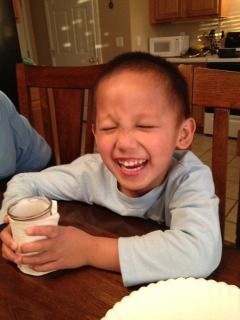 Tuesday was a big mail day for Wes as he has been anticipating the arrival of his new hunting bow for over a week. Jaidyn is becoming his right hand man with all this hunting business. She is even took time to target shoot with her pink BB gun using the shed to lean her targets up against.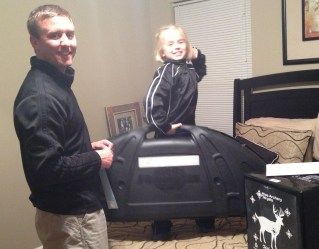 Just enjoying each other...yes it happens occassionally!