Spring break is over and the kids are back to school today. We stayed busy all week even with the weather ups and downs and it seemed that the week flew by. I really enjoyed a break from the normal routine and it really has me looking forward even more to the summer months. Here are the kids before leaving to go back to school this morning.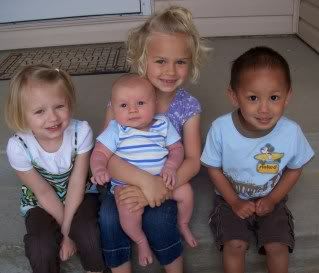 We kicked off spring break with an evening of Kung Fu Panda and popcorn. The kids and I vegged out in sleeping bags on the floor in the basement. I'll be glad when our new living room furniture arrives and we can move our current furniture to the basement as it wasn't the most comfortable movie I have sat through.
I love this picture of the kids and I. I bought this t-shirt at a kids consignment sale and I'm going to make sure and wear it out when I have all 4 kids with me grocery shopping.
"Yes, they're all mine.
Yes, I know what causes this.
Yes, I have my hands full.
And I'm so glad they are mine too."
For a few days it felt more like "winter" break than spring break, but the weather just kept getting nicer throughout the week. We had sleet, a wet snow, and plenty of sunshine. Crazy Missouri weather!! One day it will be in the 40's as a high and the next, near 80.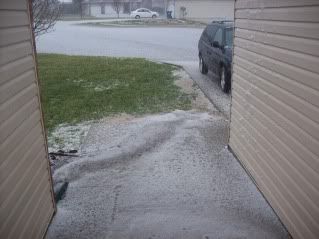 Jaidyn and Addy were invited to one of their friend's 5th birthday parties at a horse stable. I think they have officially rode a horse more times than I have in my lifetime.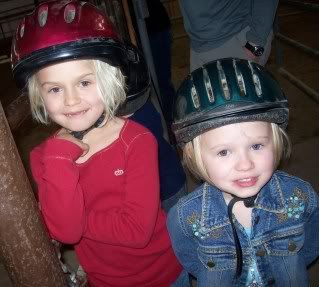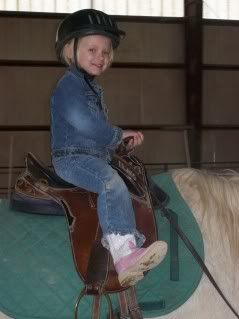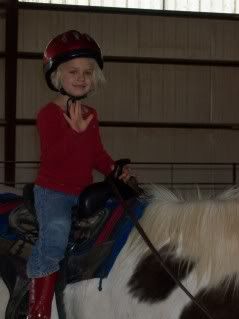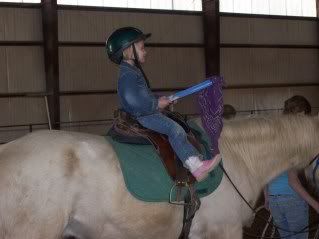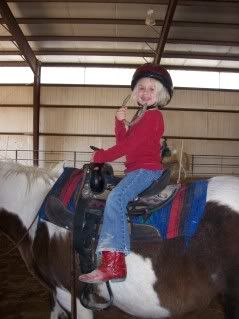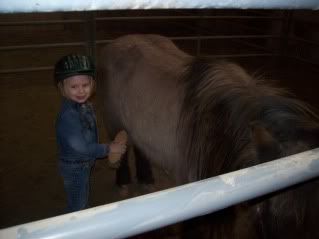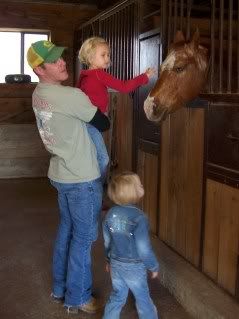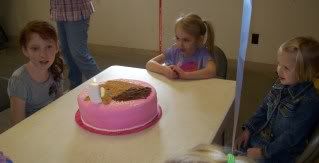 And after lots of persuading and bribing, Addy learned to ride her bike without training wheels. Yea, Addy! Papa had her out in the grass riding down a slight hill and she fussed about it the entire time. She told us if we would take the training wheels off her tiny "Princess" bike she would ride it without training wheels and...she did! Within a days time it looked as if she had been riding without training wheels forever.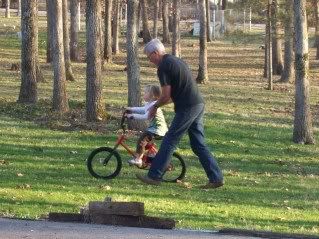 Nana and Reid cheering Addy on.
Poor Levi, he fell asleep on the way to Walgreens and just couldn't stay awake in the cart while I was developing pictures at the photo counter. I wrote an update letter to send to Heart of Mary Villa in the Philippines this week and wanted to include lots of pictures.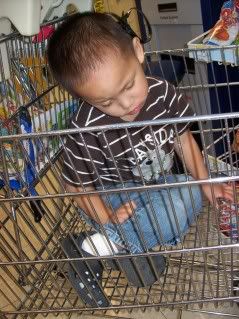 This past Saturday we had another temperature drop and while we had planned on the entire family participating in the Nixpo 5K Family Run, Wes stayed back with Reid as we thought it would be too cold for him to be out in the stroller. Jaidyn and Addy rode their bikes while I ran with Levi in the jog stroller. Addy kept looking back at me the entire time, "Come on, Mom!" She did great riding 3.2 miles especially since she had just learned to ride without training wheels a couple of days prior. And even though I didn't break any speed records (not that I ever have), I managed to run the entire time.
Before: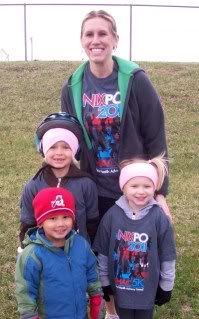 During: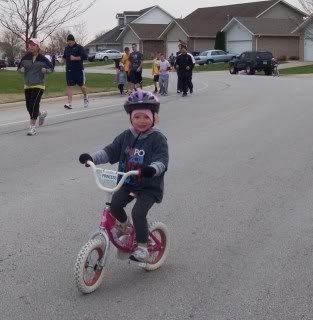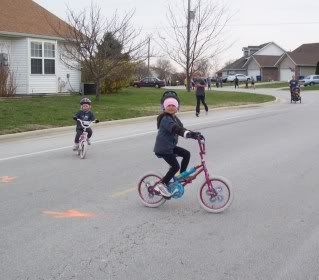 Finished: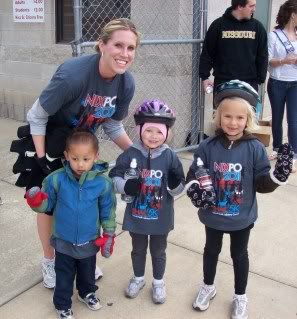 Reid is just as cute as ever! And he isn't having any problems under-eating. Making sure to get between all those cute little rolls takes some time during baths. A nurse at my 6 week post partum check-up was calling him, Tank. He has already outgrown the 0-3 size and fitting quite nicely in to the 3-6 months clothing.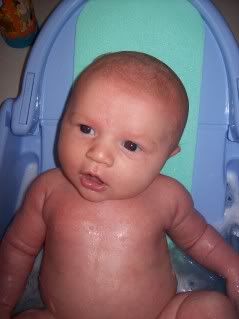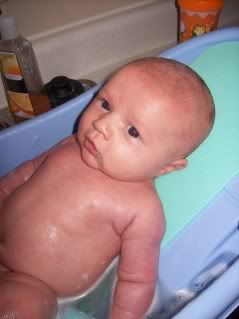 Sound asleep on the couch. Ah, how peaceful!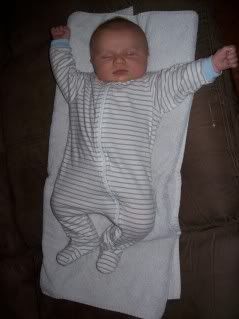 And on another positive note...Reid only woke up twice last night for a feeding at 1:00 and 5:00 am. Woohoo!