Last Thursday at the Nixa Invitational basketball game the girls got to show off their skills learned at the cheer clinic the prior weekend during halftime of the game. And their Papa & LaLa and their two cousins came along to watch.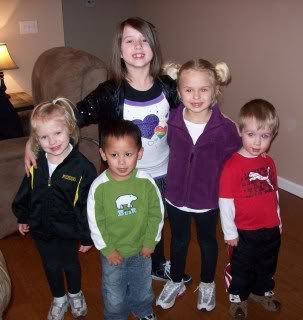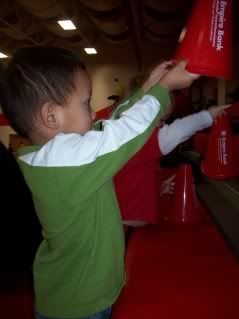 Stacking the megaphones they received at the game.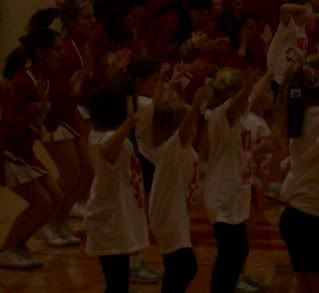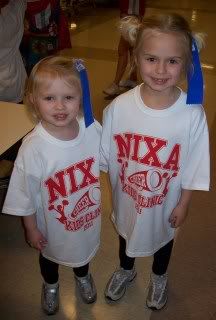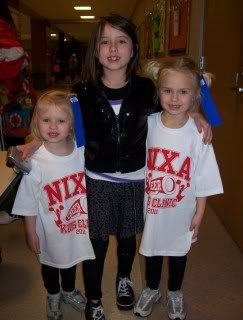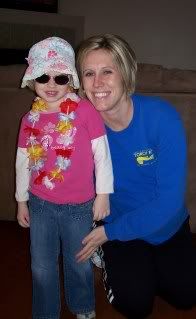 Jaidyn and Addy both had "Tropical" spirit days at school this week. They wore Hawaiian beach theme shirts, sunglasses and lei's. And we even had beautiful 60+ degree weather to go with them. However now it is back in the upper 30's and we are expecting a wintry ice mix with snow for the next couple of days. And Tuesday looks to be the worst day so more than likely Baby Boy C is going to make his grand debut in some unpleasant travel weather for visitors. Hopefully our commute early Tuesday morning won't be affected.