Wes and I enjoyed an adult night out with dinner at a Japanese steakhouse followed by the PBR. The kids enjoyed an evening at home with their cousins and Grandma. And I just LOOOVED coming home to the smell of baked chocolate chip cookies and having some no bakes sitting out on the counter ready to eat. I didn't care how late it was, I was having me a snack. So glad that Wes's cousin and fiance were able to come for the weekend and spend some time with us.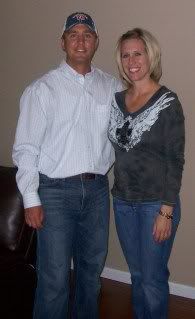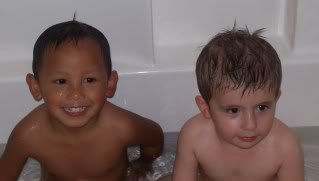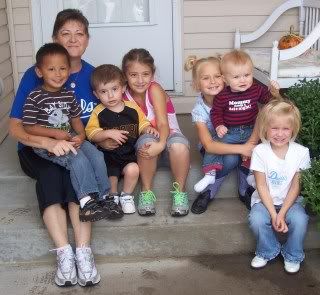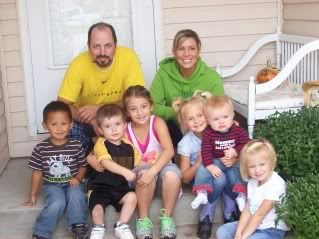 Not sure what kind of reward this is, but Jaidyn's class earned enough marbles in their jar to have an "injury" day. Jaidyn has been talking about this as their class choice for the past two weeks and would come home after school and report back how many more marbles they needed. Wes bandaged her up pretty good, but we had still talk her out of putting fake blood all over her body.
Addy has Johnny Appleseed day tomorrow and we have no overalls for her to wear...time to get creative.