We spent a few days with Nana and Papa this week so the kids could get in a few days of swim lessons. Jaidyn continues to be a water bug and will try about anything and by the last day was running and diving off the diving board. She wouldn't score 10's, but at least she wasn't doing belly busters. Addy was jumping off the diving board by herself and swimming to the opposite end of the pool. On the last day, Levi would hesitantly jump from the side in to the arms of his swim teacher. He would then attempt to swim with her arm under his belly.
While we there, the kids were also able to spend some time with their Great Grandpa as he and Papa were fortunate to be able to go on the last Ozarks Honor Flight to Washington D.C. to visit the WWII Memorial.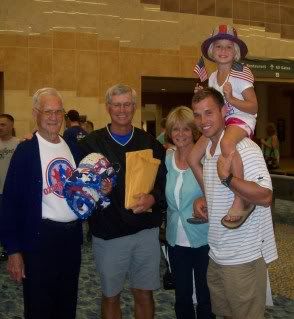 At the airport at 10pm to welcome all the veterans back home from their day long trip.
Nana talked us all in to getting up early so that we could go and pick fresh blueberries. It was well worth it as she sent all of the blueberries we picked home with us. My freezer is stocked!! Surprisingly all of the kids lasted a good 40 minutes. Jaidyn could have lasted for hours and I think she had the right strategy for picking...one in the bucket, one in the mouth!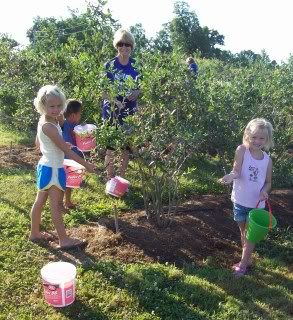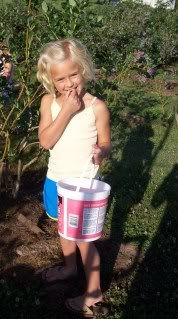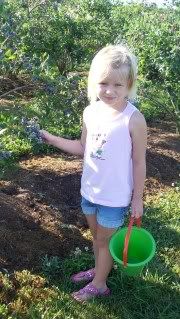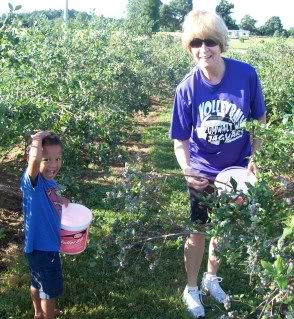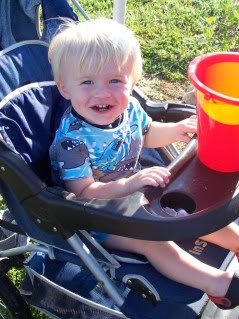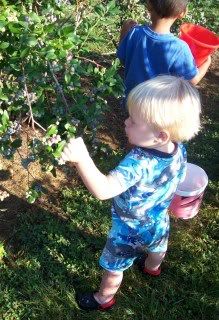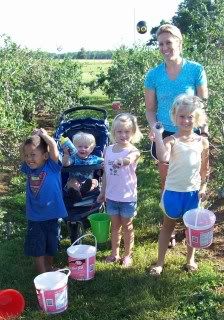 Dress Up time at Nana's is so much fun! Addy is usually first every time to invade the closet and come dancing around in some sort of creative attire.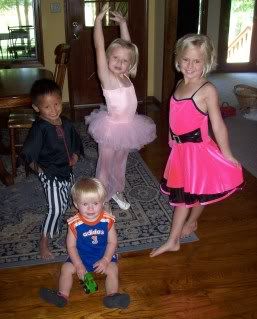 Levi the Pirate, Addy the Ballerina, Jaidyn the Fashion Designer and Reid as himself aka Handsome Pants.
Addy's castle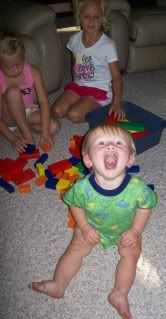 Reid just after destroying Addy's castle!
I have plenty to do the next couple days as Wes and I prepare to celebrate our birthdays and 10 year anniversary in Vegas next week!!! Woohoo!! :)