I am not sure Wes and I could have fit in another celebration in to one week's time even if we tried. We spent most of the week on a 5 day trip to Las Vegas celebrating both our birthdays and our 10 year wedding anniversary and ended the week at the Lake celebrating Father's Day.
I had never been to Las Vegas before last week and while I truly enjoyed the trip, it probably isn't a place that I would choose to go back to. Too much of a tourist trap for my taste. And after 4 days, I easily had my fill of overpriced everything. Most mid mornings were spent trying to beat the extreme heat temps that the afternoon brought by walking up and down the strip into all the different casinos. Because of our $20 daily gambling limit we didn't have the chance to lose ourselves in some sort of high stakes excitement. Our slot machine play was truly embarrassing, in fact so bad that in the short time that we would sit down to play we usually couldn't get a cocktail waitress to even bring us a drink (which would have made losing $5 in a matter of seconds worth it). We did enjoy playing video roulette or black jack and at least on those machines we would come out about even. On the last night and after we had stood around watching several tables all week, Wes got brave and forked over $40 bucks (that was big time gambling to us) to play on the $10 minimum roulette table. When you only hit once in 4 spins, we found ourselves walking away in less than 5 minutes empty handed. :( Apparently we didn't win or lose enough money for any of the casinos to feel the need to encourage to us to return with some comps. Ha! Each afternoon we would lazily lay out at the pool for several hours, people watching mainly and then indulge in an afternoon nap. Oh, the luxury of afternoon naps!! I had forgotten how nice those were! Evenings were spent out walking the strip, attending a couple shows and wining and dining.
Wes in front of the Bellagio. I loved the fountain show at night. With a new fountain show running every 15 minutes we were fortunate enough to see the one choreographed to God Bless the USA.
Me in front of the Paris casino.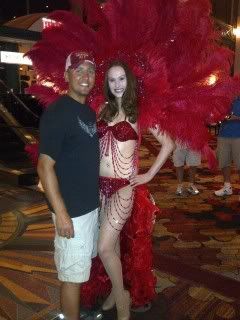 Wes ditched me temporarily for something with feathers!
The Statue of Liberty outside the NYNY. This was definitely one of our favorites on the strip as we ate at their Mexican spot twice and hit happy hour in the Irish Pub. We also saw the Cirque show Zumanity which we also liked.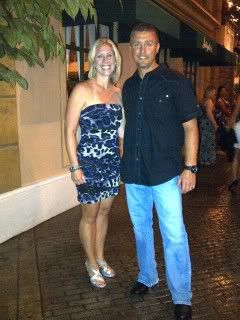 All dressed up for a night out in Vegas!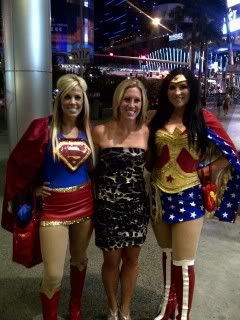 We took this picture for the kids to show them that their mom fits in with all things SUPER!
Wes and I spent at least an hour on the upper deck of the Caba Wabo bar watching this "Stone Wizard" scare the crap out of people walking on the strip. He was sooo entertaining!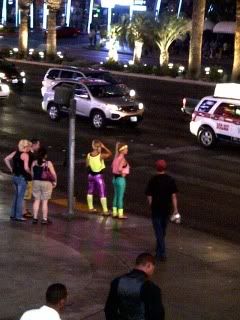 And I was actually concerned about what I was wearing out in Vegas. Ha! They might have something going as their shoes look a lot more practical than the heels that I was wearing. These outfits did however spark some thoughts about what my next Halloween costume might be. :)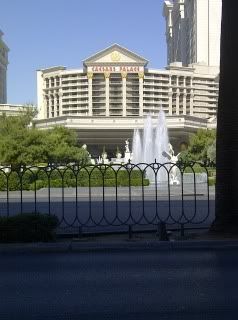 Caesar's Palace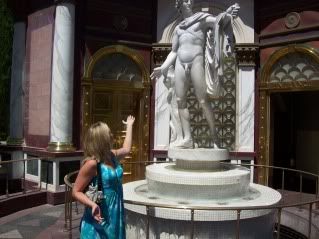 Immature?? Yes, but I was just trying to hold the pose of David (only fully clothed). :)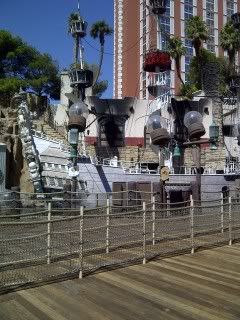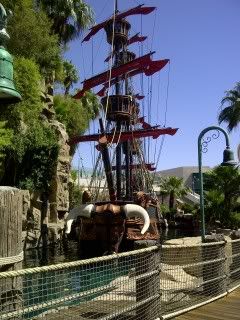 Treasure Island
Just another tight slot machine...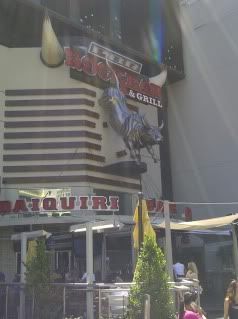 Lunch here was great, but we had to table hop to keep moving away from the sun.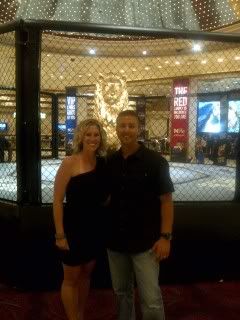 In front of MGM'S signature gold lion.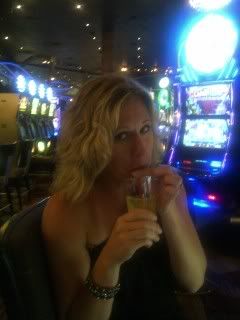 One of the few times that I was able to snag a drink with my slot machine play.
Seated and ready to watch the Cirque show KA.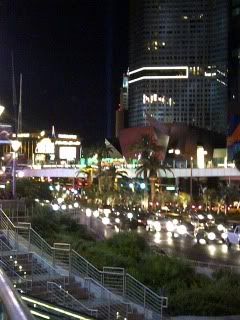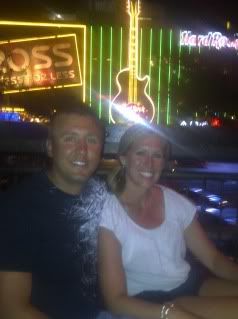 Loved hanging out on these comfy couches overlooking the strip and listening to the 90's rock band.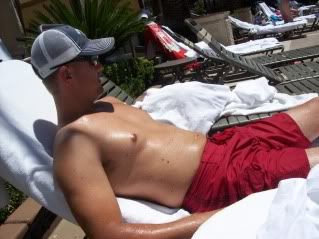 Lazy pool time!
Wes took some cute pics of the kids enjoying some lake time on Father's Day. I can't believe I didn't get a picture of Wes with the kids or a picture of my Dad and I. So blessed to have been able to spend the full weekend with both of them.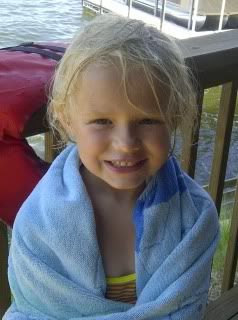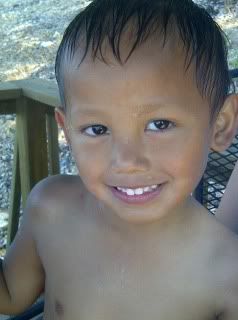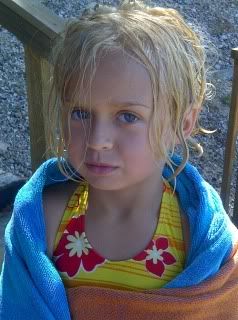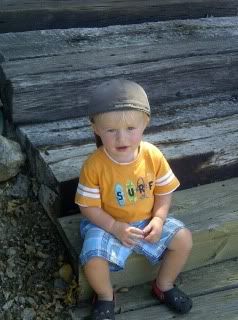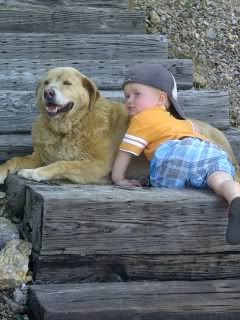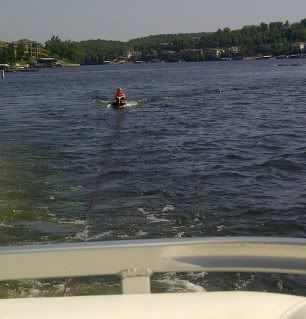 Addy knee boarded for the first time this past weekend! Yea, Addy!