Jaidyn and Addy both had their Valentine's Parties at preschool today. And what comes with a party but lots of candy and sugary food. Sugar foods = crazy hyper and no chance of afternoon naps. Levi had an early nap while we were gone, so he didn't have an afternoon nap either. I am keeping my fingers crossed that they will doze off early tonight. I already have a movie on thinking that they might fall asleep watching it.
Both Jaidyn and Addy made special Valentine's for each of their special friends who also just so happen to be cute little boys.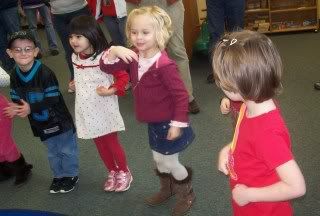 The Chicken Dance
Shaking their tail feathers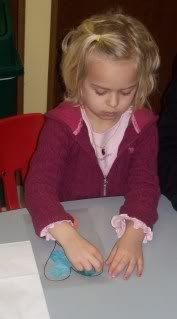 Making her bag to put her Valentine's in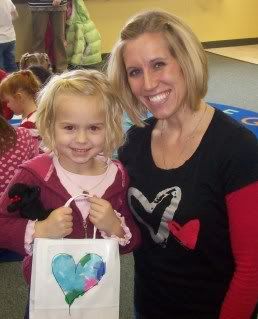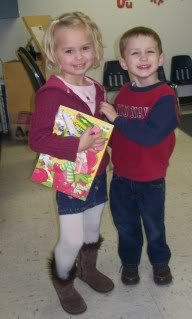 As Jaidyn would say, "He's my best-es friend." She made the cutest Valentine for him, that said, "Happy Friendship Day!"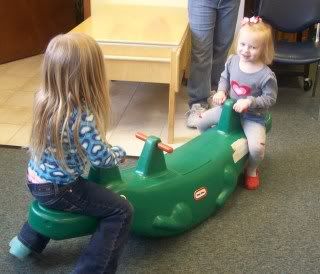 Teeter-Totter!!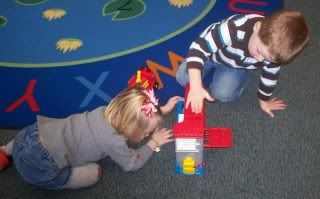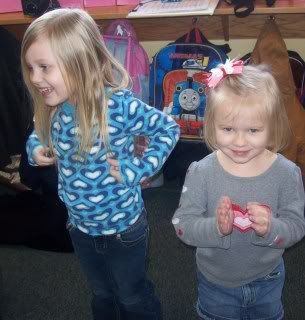 The Chicken Dance, Flap those wings!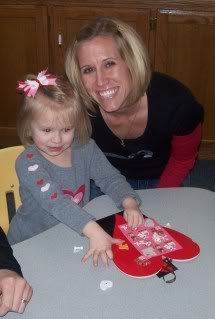 Placing stickers on her Valentine's bag.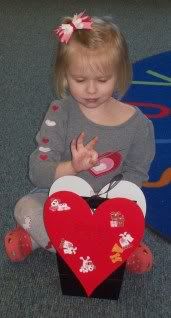 Look at me, I'm 3!!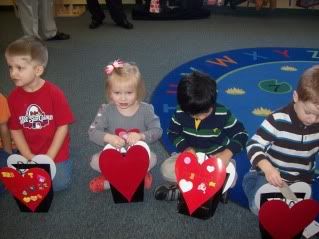 Somebody loves me???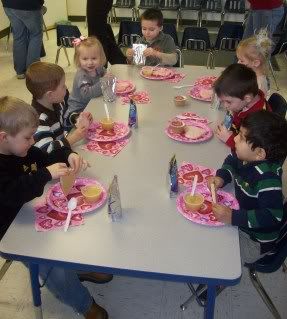 Iced cookie and applesauce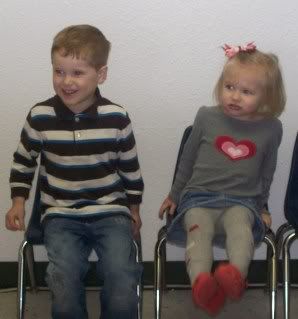 Addy sitting by her Valentine.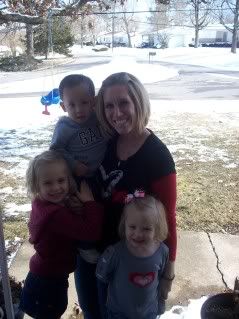 I love my kids...they are sweet hearts! (well, most of the time)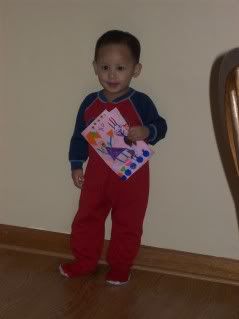 Levi keeps running off with Jaidyn's Valentine that she made for her best friend. Could Levi possibly be jealous?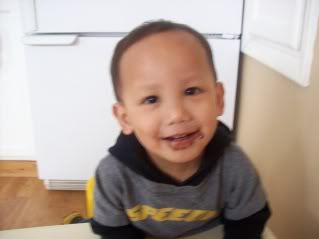 Pudding face! The kid's Nana has been placing treats in her Valentine mailbox each day of February and when they come to vist, the run straight to the mailbox to find their treat. The pudding was a hit with all 3 of them.