March has finally brought along with it some nice, warm weather and this past weekend we were able to celebrate Papa JR's birthday spending most of it outside. And as always, the kids love spending time with all their cousins. My sister-in-law and I even managed to sneak away for a few hours on Saturday morning to hit an indoor garage sale.
It is hard to believe that just a little over 6 months ago we were bringing Levi home with us on a plane. Just looking at these pictures and even comparing them to the ones taken a month ago, I can see how fast he is changing. He definitely isn't a baby anymore and has taken on all toddler qualities. And he is all boy, with the exception of allowing the girls to dress him up and playing with Barbie's along with them. He is so much easier to communicate with now as he has around 15 different words that he says (Mom, Dad, Papa, Nana, Jaidyn (Yahden), Addy (Ahhh), milk, dog, ball, bye, hi, bath, hot) and seems to understand about any directions we give him. He is sleeping so much better through the night and now I can usually lay him down in his bed and he goes to sleep without crying.
Our 3rd post placement visit report has been sent to ICAB, so now we wait several months to receive the Adoption consent form so that we can proceed and finalize the adoption. We had hoped that our original scheduled adoption finalization date of May 11th would work, but I am fairly sure now that it will have to be pushed back as I doubt the consent form from ICAB will arrive before then. I was hoping to have one big celebration for the adoption finalization along with Addy and Levi's birthdays earlier in the week. Now we will just have the excuse to celebrate twice. :)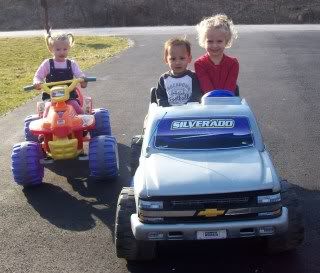 The battery powered vehicles are all of the kids favorites at the grandparent's house.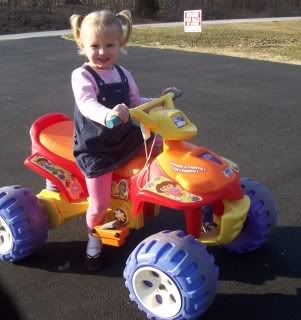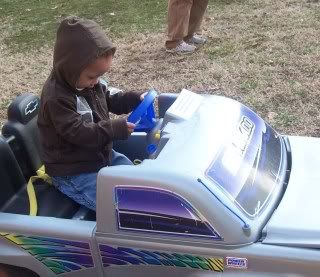 It wasn't long before Levi had decided he had enough riding shotgun and decided to get behind the wheel himself. There wasn't any steering involved, but he was able to figure out how to push down the pedal to make himself move forward.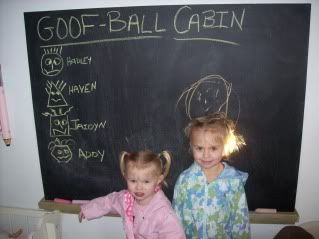 Papa JR left all of the girls a special message for them in their playhouse. I love how Jaidyn drew a picture of him off to the side. He fits in with that bunch perfectly.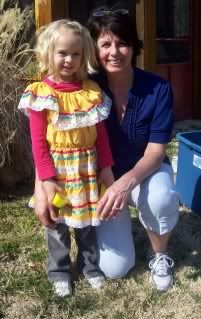 What a purdy little dress! These dresses are always picked first out of the dress-up box and most had been outgrown and the girls were wearing them as shirts. So Mama Lala picked up each girl a new one from their last trip to south Texas.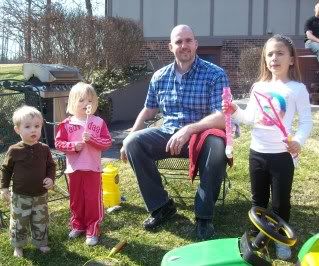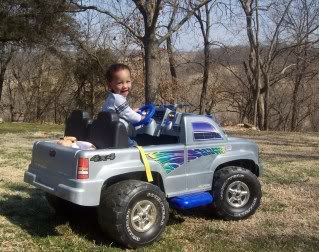 Levi thinks he is big stuff driving the truck around all by himself...someone please get him turned back around before he drives over the cliff.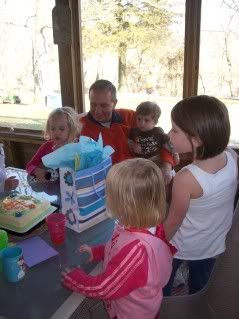 Happy Birthday Papa!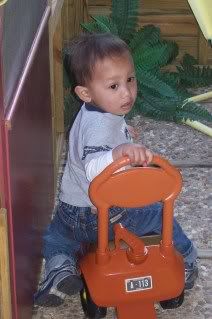 Stealing his cousins Little Mater ride on toy.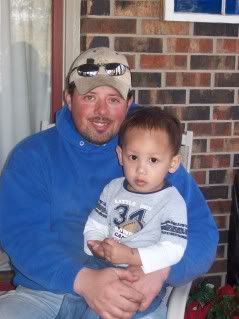 Levi and Uncle Heath
Wes and all the kids in the hot tub. :)