Last night we celebrated Papa Dave's birthday with a fantastic dinner (courtesy of Nana) and a pineapple upside down cake. MMMmmm!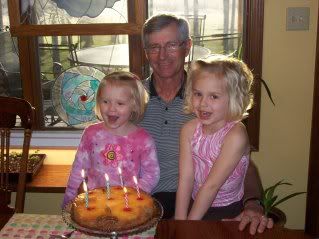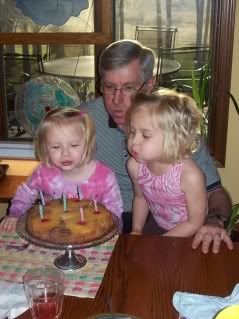 I think with these two hot air helpers, Papa could have blown out 59 candles.
Last week, Jaidyn had a playdate with several other friends, so the rest of us spent the afternoon at Bennett Springs State Park.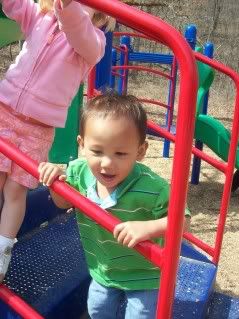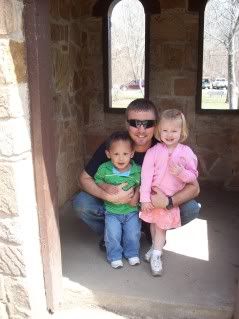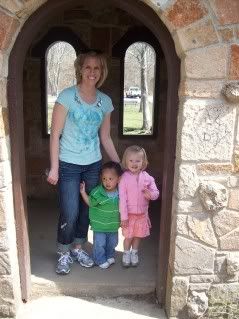 The kids all received a kite from the Library this week. Even though it wasn't windy enough to keep the kites in flight, the girls still enjoyed running with theirs trailing behind them in a parking lot. I am sure springtime will bring some perfect kite flying weather eventually. My camera battery went dead so I only had a chance to get pictures of Addy.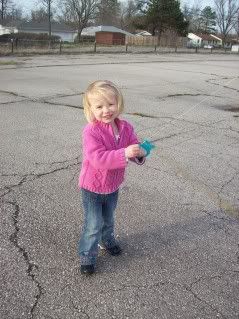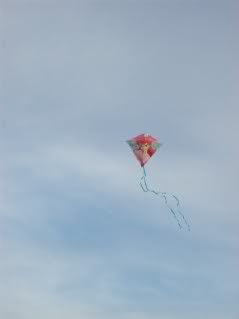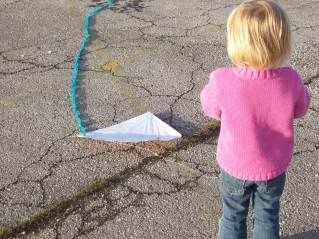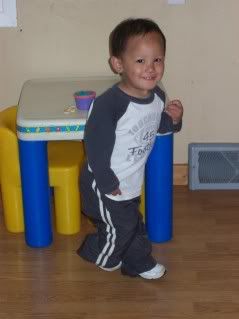 I was lucky to capture these few playful, smiley moments from Levi this morning as he hasn't been in the best of moods this week and getting a grin out of him has been far from plenty. Poor guy hasn't felt very good or eaten well and I think it is mainly due to him cutting his lower back molars on both sides.