Despite a gloomy, rainy, cold morning we ventured out to participate in the Shamrock Shuffle Run. The girls ran the Leprechaun Lap around the high school track and did a fantastic job as they both ran the entire way without stopping to walk. Four hundred meters is a long ways for short little legs. Last year, they both were in tears and stopped about half way around.
Wes and I ran on two different teams and both ran a 5k for our team.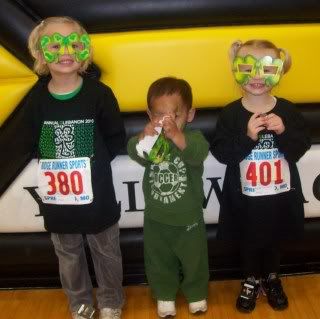 All decked out in their festive green, shamrock attire and rockin out in their St. Pat's day glasses.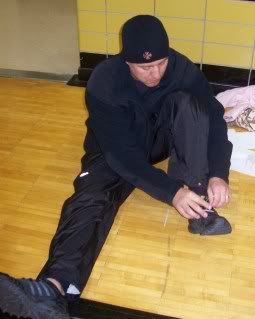 Tying the time tracker card to his tennis shoe.
All smiles before the race.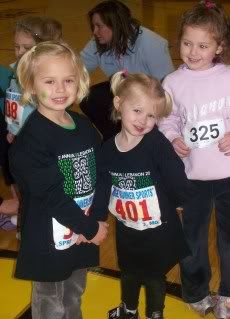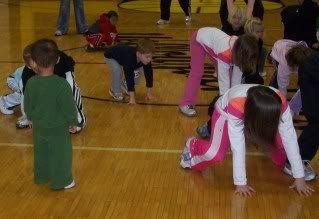 I'm so glad they let us register, stretch and stay inside up until race time. It was so cold and rainy outside. Levi hung out with the circle of Leprechaun Lap runners and watched them stretch.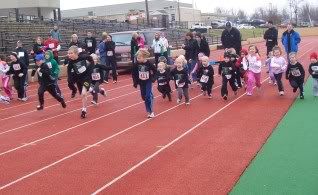 Ready, Set, Go!!!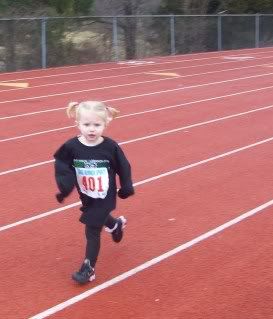 You are at the half-way point. Don't quit now!!!
Wes and his team of four. Three ran the 5k and 1 runner ran a 10k.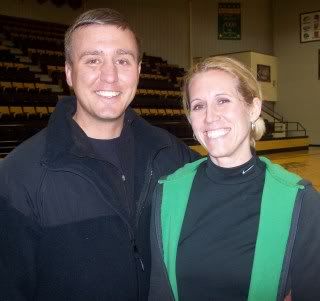 He still loves me, even though I crossed the finish line before him. I have been running more than he has the past 2 months, so I would have been extremely disappointed if he would have beat me. :)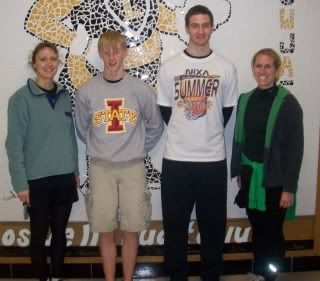 1st Place Co-Ed team...I was the 4th overall 5K female runner, the other girl in my group clocked the fastest 5k time for a female and the two young guys had great times also.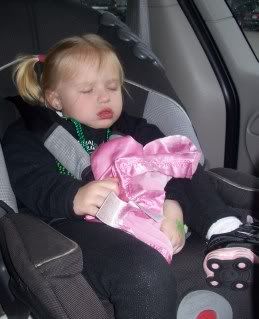 Exhaustion set in and Addy fell asleep in the van only minutes after we left the run.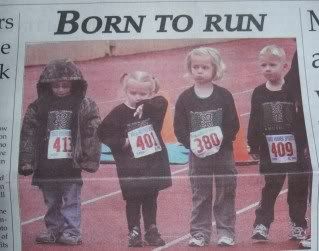 Born to Run! Addy and Jaidyn made the front page of the Sunday paper. What a nice surprise.
I think we are all going to participate in the Mercy Me hospital run fundraiser on Easter weekend. Hopefully, the sun will come out for a while and make for a more enjoyable race day.