Yea! The first of October is here and so out comes all of my Halloween decor. I love jazzing up the front porch a little, but the cutest thing about it in my opinion is the little guy sneaking a peek out the front door. And I love me some mums! Even I can keep them alive for a couple of months.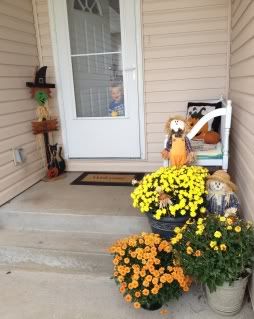 I spent many hours of Sunday switching out the warm weathered clothes and filled the kids closets with lots of long sleeves in anticipation of the cooler temps to come. The kids summer pj's have been replaced with warmer ones. This little monster finds plenty of energy at 7:00 am to jump on our nicely made bed.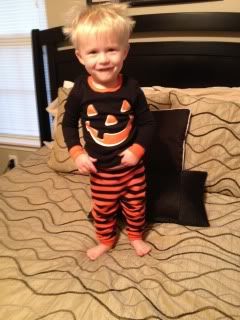 We had some Missouri Tiger themed family pictures done over the weekend and here are just a few outtake pics that I captured with my phone. I love the rough tough attitudes the kids were giving me. :)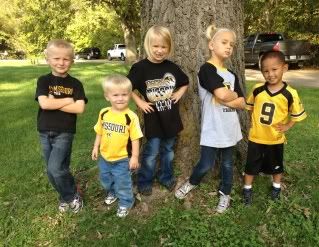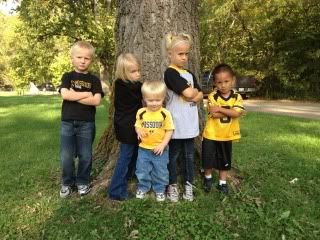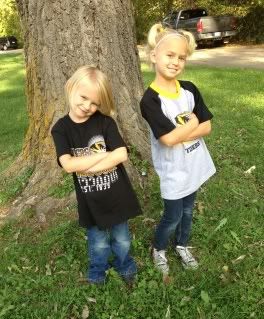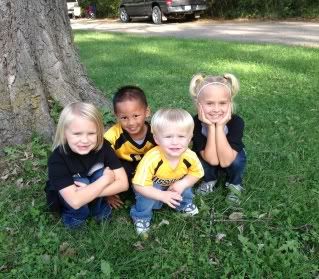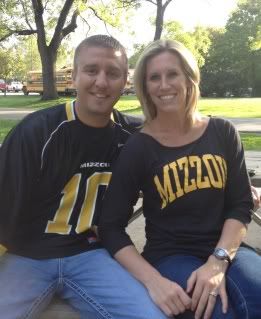 Addy and I got to spend time with Jill and Nana for a few hours of wedding dress bliss. The last time she tried on dresses, I wasn't able to attend and received pics by phone of all the dresses. Seeing them in person on her was so much more fun.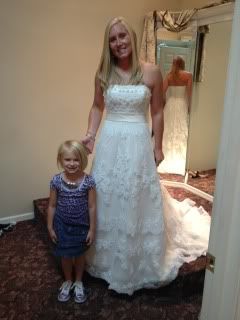 I loved this dress immediately when I saw it on the mannequin and begged her to try it on. It was beautiful on her, but it isn't THE ONE, so I felt safe in sharing this picture. :) Last week the boys and I met up briefly with Nana for lunch and a visit to Sequiota Park. It's a beautiful park and while the park play equipment was wet from the recent rain; we had perfect weather for feeding feathered friends. I'm pretty sure they enjoyed those butter covered bread sticks from Fazoli's.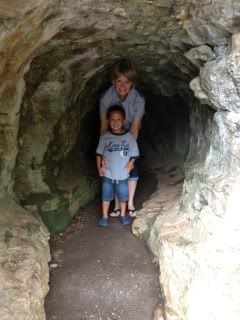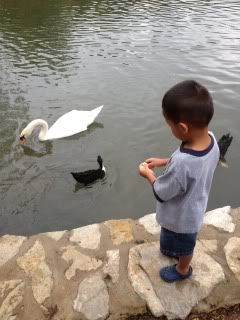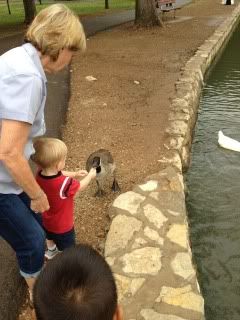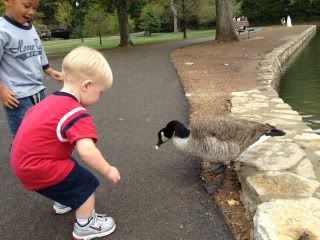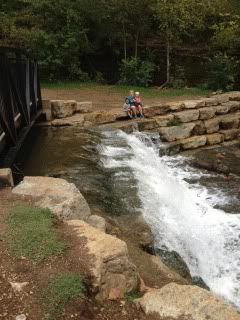 Apparently the bread sticks weren't enough and Reid felt a need to take a bite of the crayon. Thank goodness for non toxic crayons.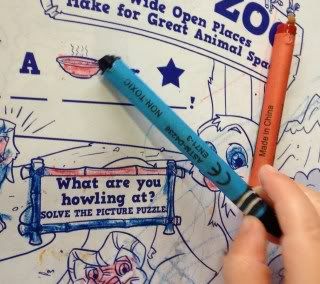 I love it when this guys sneaks off and we find him sitting in Levi's bed surrounded by books!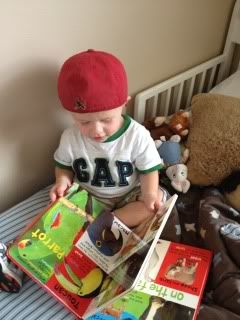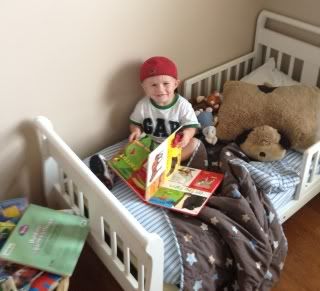 I'm still battling with Plantar Facsitis in my right foot and while I would like to blame my running fall on a slippery sidewalk it was probably because I wasn't picking up my feet and caught the lip of a sidewalk crack. Grrr! Thankfully, I was able to soften most of my fall with the cushion of my booty, but worse than the bloody elbow and hand was the fact that I fell right in front a group of kids waiting for the bus. Geesh!