As a family, we love collecting items all year long and aim to fill 10 shoe boxes for
Operation Christmas Child
. We fill them with school supplies, personal hygiene products, basic clothing items and toys. Even Nana jumped on board with our efforts and bought the tooth brushes, colored pencils and some basic clothing items to pack in the boxes. This week was National Collection Week so the kids helped finish packing them with all the items and we loaded them in the van for delivery.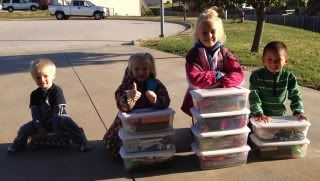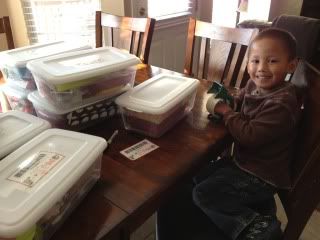 Levi festively dressed and modeling his Native American attire made at preschool. His feathered headband made it through Pizza Hut for dinner and Wal-mart the next day. :)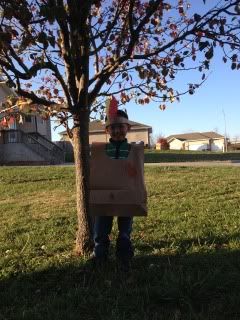 Jaidyn and Addy competed in their first apparatus meet consisting of a floor, bars, beam and vault. Both girls did really well with Jaidyn winning a gold medal as she placed 1st in her division on 3 of the 4 events and Addy placing 2nd as she placed 1st in 2 of her events. They are not shy in front of a crowd and love competing! And you can probably tell from the pics below that they aren't shy in front of a camera either. And their Papa J.R. spent the day watching them perform.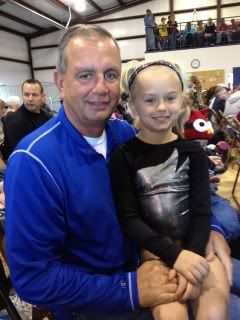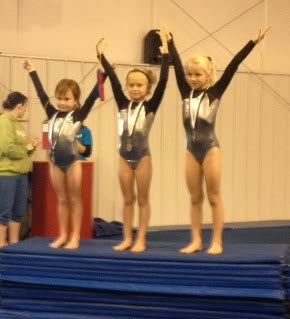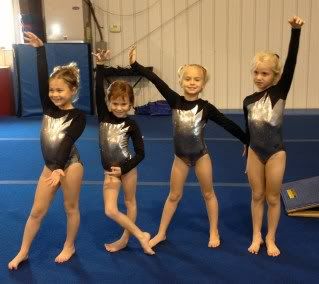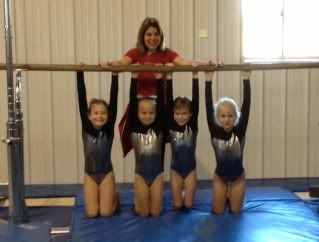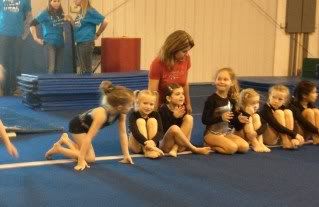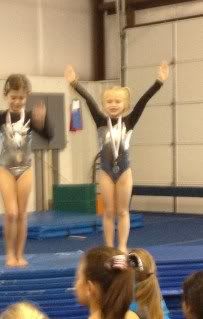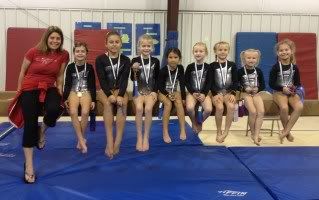 We rushed back from the gymnastics meet just in time to meet some friends and watch the Ozark Christmas Parade. I love that it starts just after dark and the floats are decorated in lights.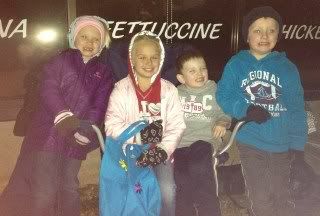 This boy is smart...he decides to just cover her mouth instead of using selective hearing.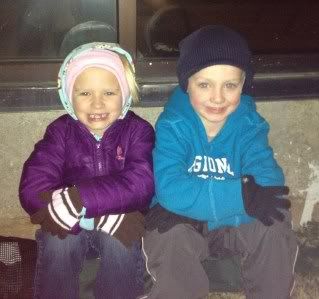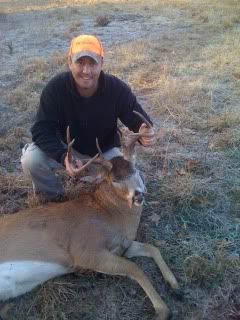 Wes spent the week up in Northern Missouri with uncles and cousins searching for the big kill. It took him several days, but finally he prevailed. I honestly don't mind him taking several days to go hunting, but I really don't like the "trophy" that he feels he needs to bring back. It's about the last thing I want as decor on the walls. :(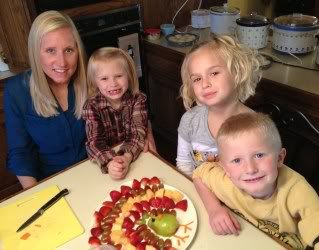 Thanksgiving at Papa & Nana's!! Don't you just love the fruit themed turkey? Nana has recently joined the world of Pinterest!