My sister turned the big 3-0 this weekend and while I wanted to give her a hard time about it, celebrating her birthday really only reminded me how old I am since I am the older (and wiser) of the two of us. We had a wonderful time and were so glad to be able to celebrate it with Jill and many of her friends.
The kids enjoyed an afternoon at the park...jungle gyms, walking trails, bubbles, and kites. Wes opted out and took a nap instead...he worked until 4:30am so I can't give him too hard of a time as I probably would have done the same.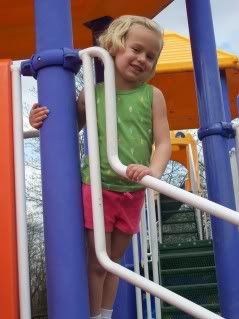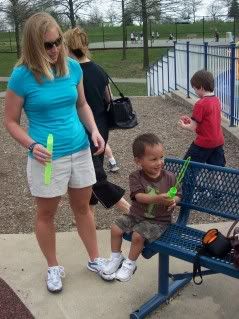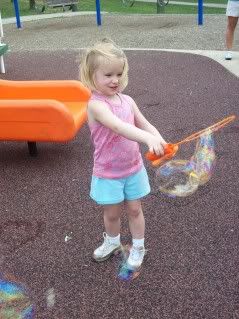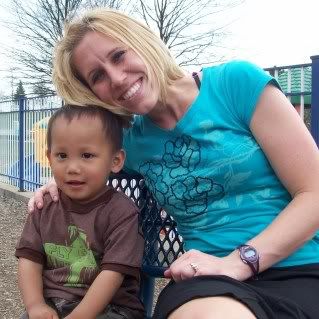 Levi enjoyed the bubbles at first, but then decided to use his bubble tube as a sword to bang against the park equipment instead.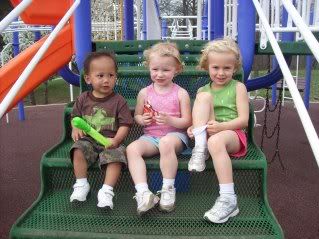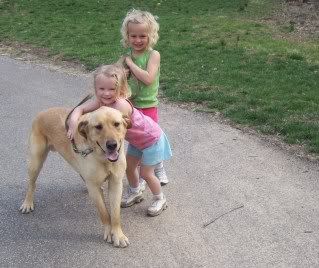 Jill brought Cooper along to the park and big dogs have big ****! She is such a reponsible patron cleaning up after him. :)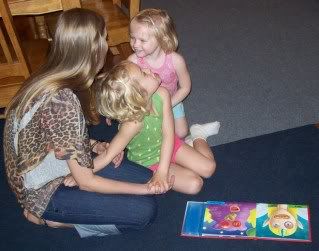 Making silly faces with Jessica.
A little pre-celebration before going out for margaritas and dancing. Happy Birthday, Jill!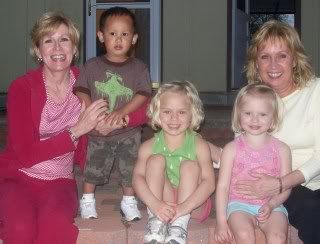 The kids with their great-aunts. They were in good hands and I am sure were spoiled immensely all night long. It was a beautiful evening they were able to play outside until dark.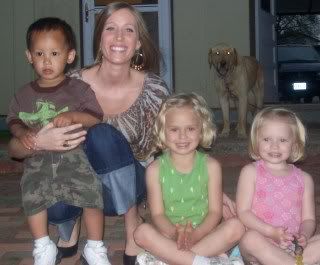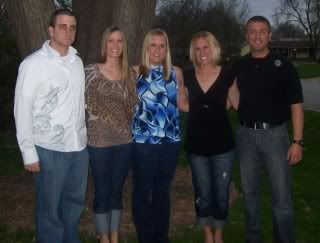 Before leaving on Saturday we went to the St. Charles boardwalk along the Missouri River for lunch.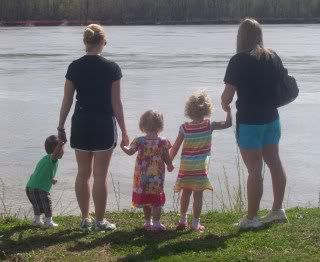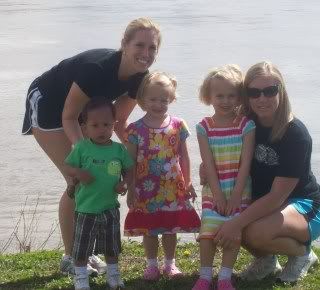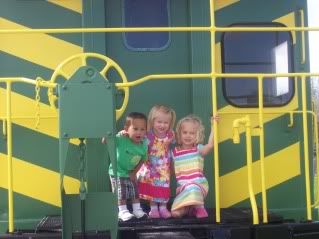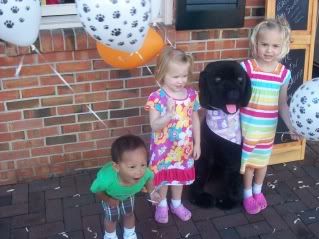 We are looking forward to Easter morning and while of course the kids are looking forward to a visit from the Easter Bunny, we are excited to celebrate the resurrection joy as it brings strength, beauty, and happiness. May your Easter Sunday be a blessed assurance and peace as you rejoice in the risen Lord! Happy Easter!