We continue to stay busy each and everyday. So here are just some pictures of the kids enjoying what summer brings.
The 4th of July is just around the corner. The kids are sporting their red, white and blue!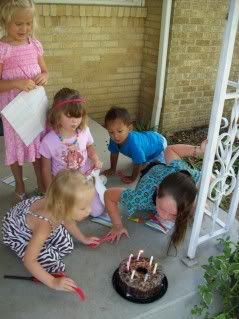 Celebrating one of the neighbor girls birthdays.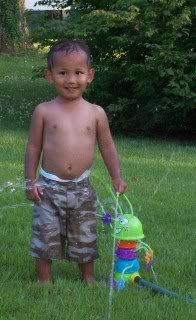 Levi loves the little wiggly armed caterpillar sprinkler.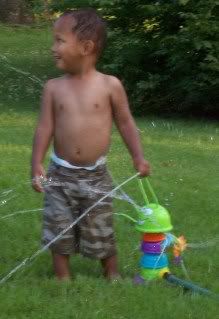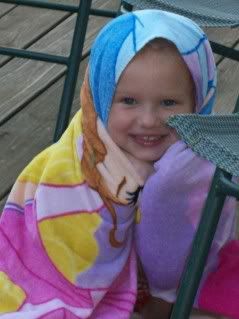 All wrapped up! She acts as if it's cold outside.
Since we are taking a break from gymnastics andd t-ball this summer we decided to try out a week of dance camp. I knew Addy would love it, but surprisingly even Jaidyn loved ballet as it was the theme for the week. I think my girls along with one or two others, were the only ones who wore normal street clothes instead of a fancy little leotard and skirt. Oh well, they didn't even seem to notice. Their performance was today at the end of class and I felt horrible as I didn't get back in time to see Jaidyn's performance. I did get to see Addy's dances and she did fantastic. It was special that she was able to use her favorite baby doll, Bella as a prop. There were so many people in the studio that Jaidyn didn't even know I wasn't there and when I asked her who she was standing by during the dance she said, "Didn't you see? You were there." Ooops! Man, I hate that I missed it. :(