Last weekend we made a road trip north to the state of Nebraska with Wes's mom and his brother's family. The kids overall did a great job with the long drive and had a fantastic time at Grandma Penny's house and vacationing in Nebraska.
Grandma Penny's House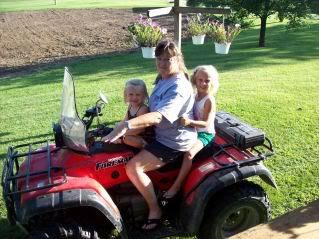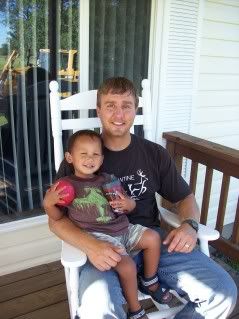 Omaha Zoo pictures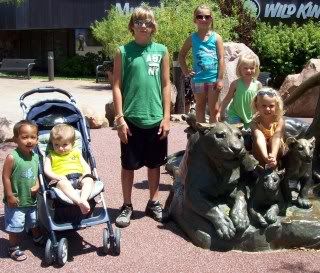 Levi wasn't quite sure what to think of the lion statues at the front entrance and decided to stand as far away as possible from them.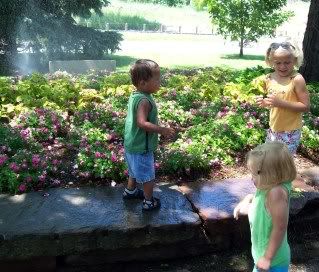 Another hot day so we all took advantage of misters and and sprinkler system while walking the zoo.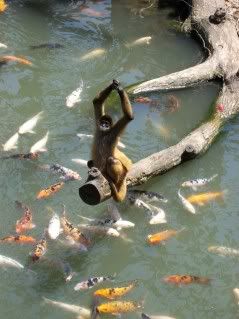 Jaidyn and Addy's favorite part of the zoo was the entertainment that this monkey provided. He would sit on this branch and would catch food from up above.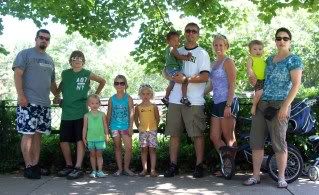 Riding the Sky Fari up and above the animals was my favorite part of the zoo. A break from walking and stroller pushing was a nice treat.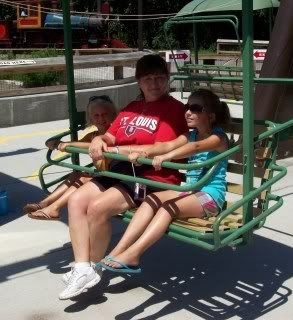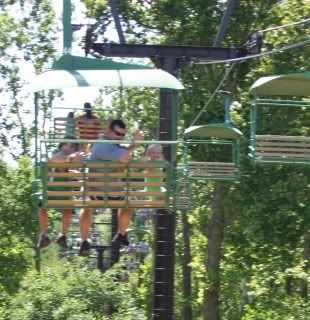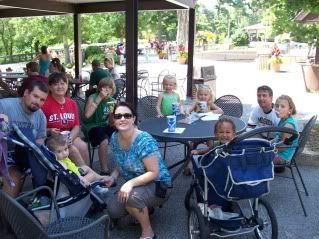 Taking a break for slushies!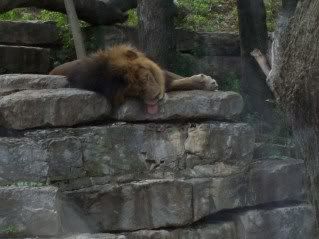 By this time in the day, this is exactly how I felt...exhausted.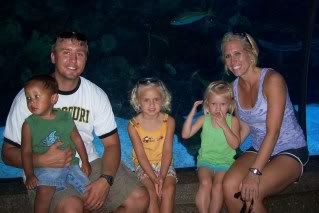 The aquarium was so neat and I think we all could have spent more time reading and watching the fish, but keeping up with the pace of the kids kept us from that.
ROOOAAARRRR!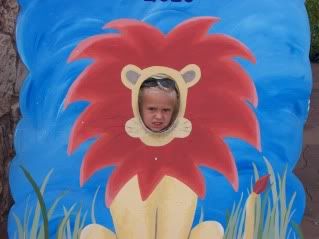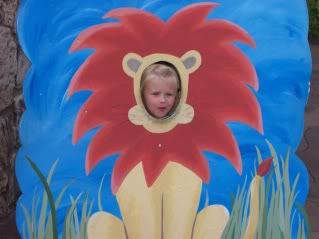 Pool time at the hotel
Jaidyn woke Grandma Penny up one morning and talked her into taking her down the pool before everyone else was up.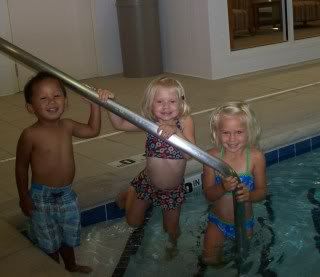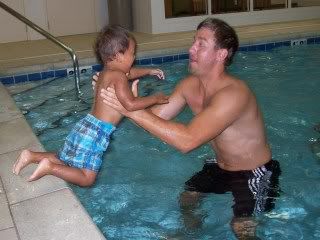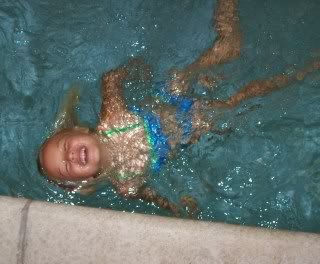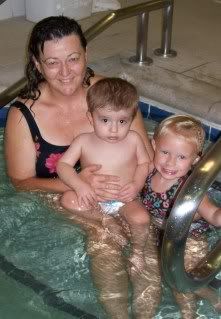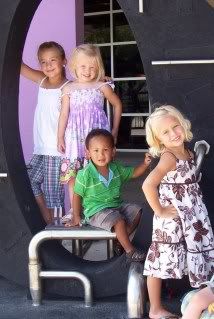 Strike A Pose!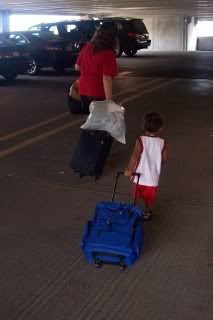 Goodbye Omaha! Levi was such a big boy lugging his suitcase up the car garage ramp.
School starts here August 12th. And while I had hoped to hold the girls off from buying school supplies until the No Tax weekend, I couldn't contain their excitement in getting to pick out their school supplies any longer. Starting Kindergarten is a HUGE deal and Jaidyn can't be more ready. My mom watched Levi for me one afternoon so that the girls and I could take our time picking out the perfect folders, backpacks, etc. Seventy three dollars later we ended our school shopping outing by treating ourselves to a McDonald's icecream cone.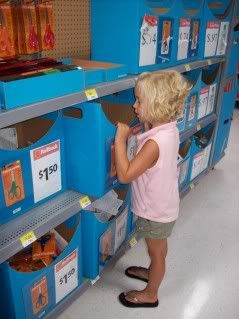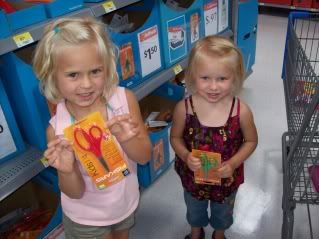 She's 59 years young!! We celebrated Mama Lala's birthday with a dinner at Nakato's.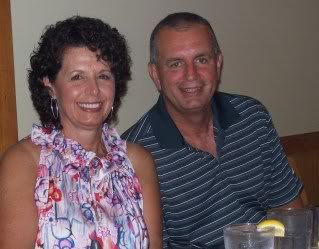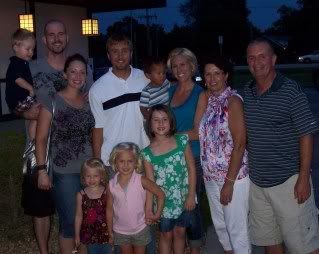 Serenading Mama Lala with a birthday dance and song.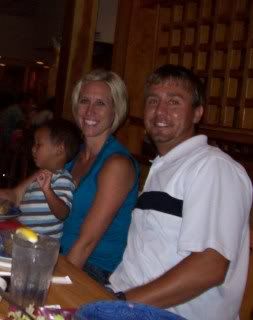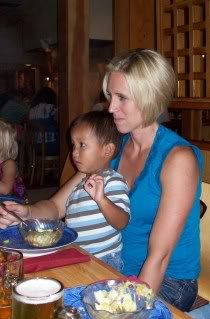 Levi wasn't quite sure what to think of the Chef's show of fire and steam while cooking our meal.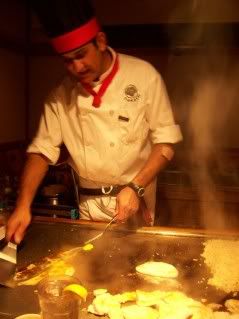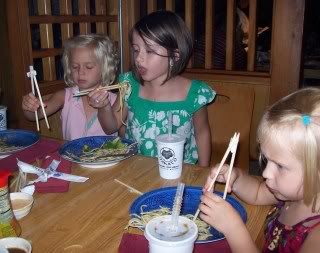 These kid friendly chopsticks kept them quite entertained.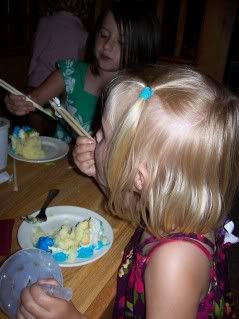 Eating birthday cake with chopsticks.
Yesterday I had my 3 month doctor appointment. I actually lost a pound since my last visit, but I contribute that to the fact that I didn't down a 44 ounce soda only minutes before my appointment. I can't wear any of my button shorts so that proves that I have put on some pounds. Only elastic banded shorts for this gal. And God bless the sweet nurse. While placing the blood pressure cuff on she proceeds to say that she needs to start pumping so that it will tighten and stay up on my little arms. And then she wanted to try to get a listen in on the heart beat with the small device, but before she started she said that usually this one doesn't pick up the heart beat when someone is only 3 months along, but since I was so tiny she thought she might be able to find it. Well apparently I am not that tiny as we weren't able to find the heart beat (bummer), but she did make me feel good. I don't think I have ever been classified as tiny. Ha!
Trying to survive this 100+ degree heat wave the kids and I went to a local park today to play in the fountains and then to the river to try and catch some critters. We were only successful with a couple of crawdads and snails. The minnows were too fast and the bullfrog tadpoles were too slippery to grasp.