The weekend away from home has put me a little behind on every day tasks so this will primarily be a picture post...
In the past 2 weeks Reid has found his toes and has rolled over from his back to his stomach.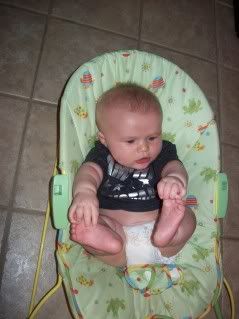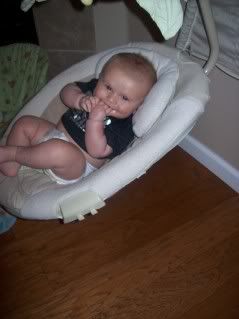 We had a nice visit from the Great Grandparents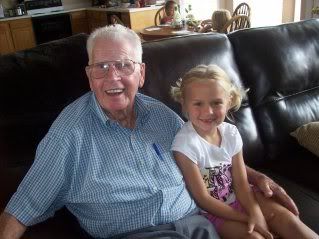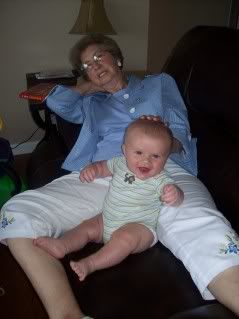 Celebrating both Wes and I's birthdays at Papa JR's and Lala's House.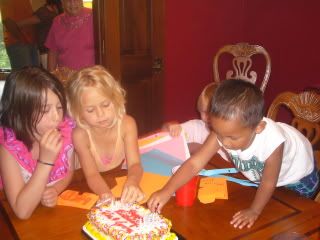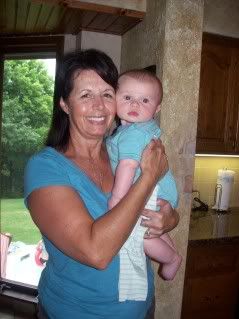 Who needs a pool when you have a hot tub?? All the kids spent hours in the hot tub.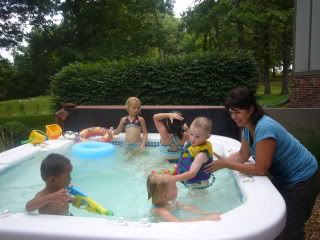 And many people ask me how I manage to get groceries with all 4 of my kids and this birthday card that I got from my mom and dad pretty much sums it up...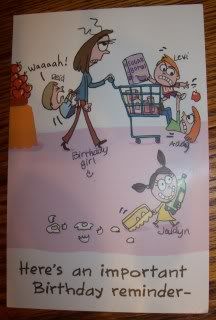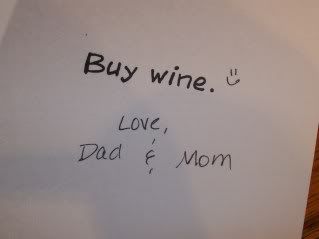 Last week on Wednesday we went to the Taney County Fair to support and cheer on our niece, Haven in the Miss Taney County pageant and we now have another pageant queen in the family...she is now Miss Taney County.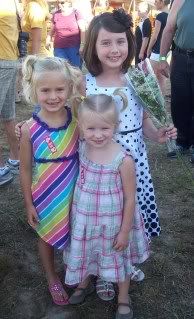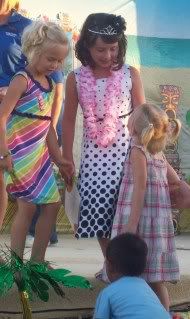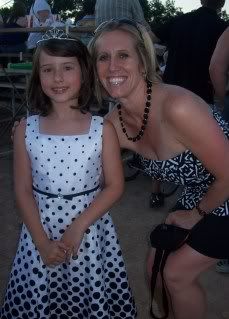 You can't go to the fair without eating a funnel cake.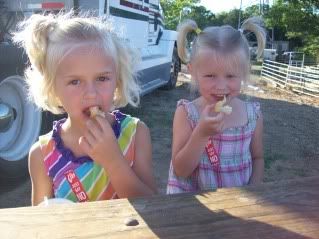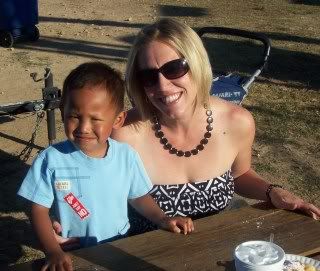 Evening Rodeo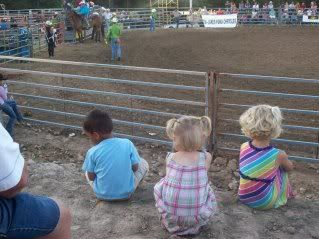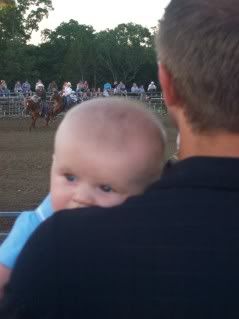 Not afraid of getting dirty!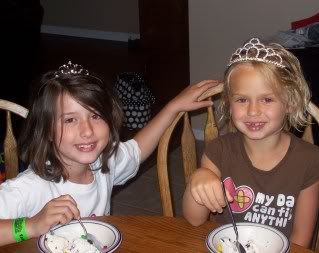 Haven stayed all night with us after the pageant so we celebrated with ice cream. Jaidyn felt it appropriate to wear her crown too.
Jaidyn and Addy went to a 3 day Cheer/Gymnastics camp. Here they are building their pyramids in their presentation on the last day. Jaidyn is a base and Addy is a flyer.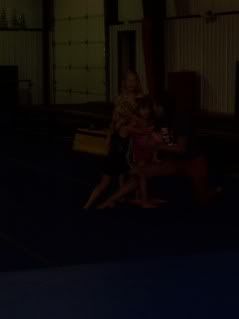 Lake weekend at Papa & Nana's lake house. The kids did a little tubing and Jaidyn even rode the knee board. She didn't make it up to her knees but now tells us that she is ready to try next time.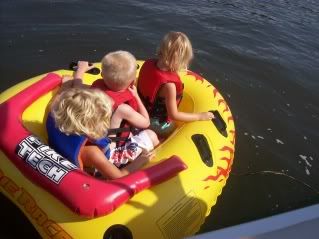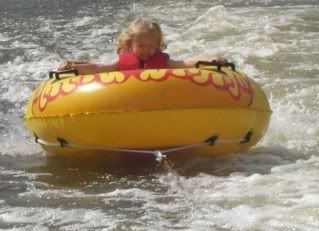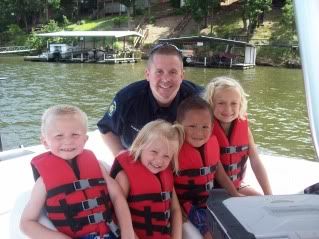 The kids taking a ride in the water patrol boat.