This past weekend was spent bearing the hot, hot temps and enjoying the company of Wes's family.
The entire crew minus Hayden (when you are a cool freshman you have much more exciting things going on...football practice)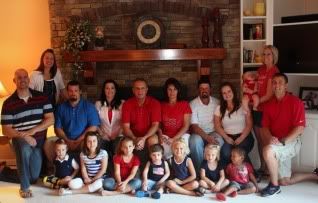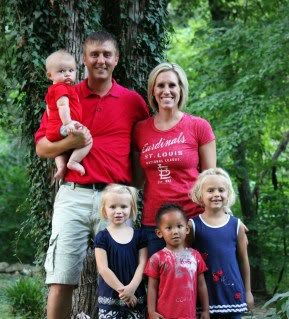 Mama Lala treated the grand daughters to a trendy rooster feather (or as Jaidyn says, "Feaver") in their hair. Addy watched, but decided to sit this one out and said she wanted one when she turned Hadley's age (which is 4th grade).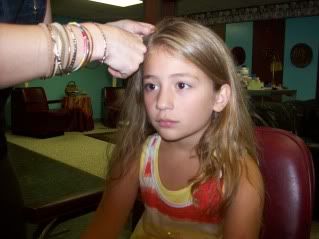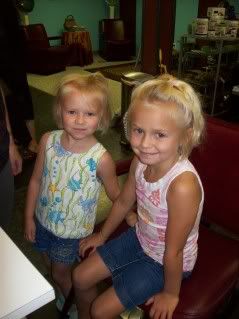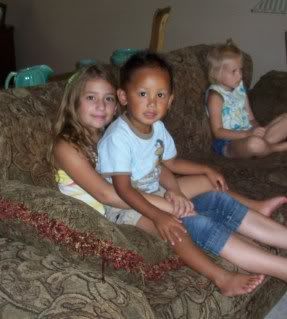 Levi hanging out with his cousin.
Wes has been craving fried fish and potatoes so even the extreme heat wasn't going to stop his efforts. The cooler of cool drinks and "adult lemonade" made the heat bearable.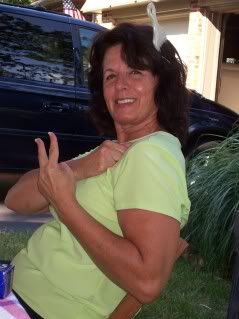 "Peace, Bro!" The pick was an added bonus in case she had a head itch! Ha!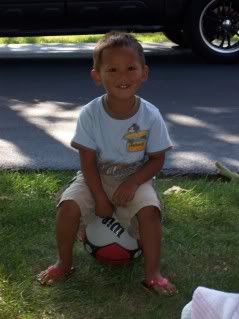 Papa bought the kids a basketball goal but with the heat, there wasn't too much bball action going on.
July Birthday Celebrations! Happy Birthday Hadley, Heath and Lauretta!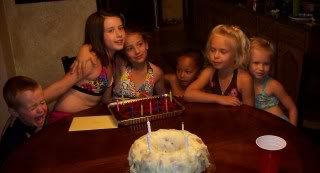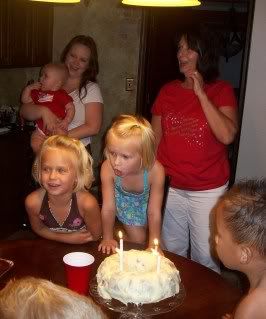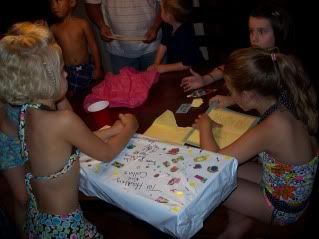 Reid loves being cuddled!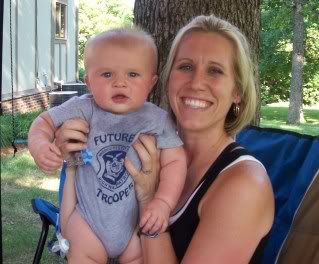 It's not sweat dripping down the front of his shirt, but instead drool from the cutting of his 2nd tooth.
At one time Jaidyn had mentioned having aspirations of being a dog trainer. I think after hanging with Uncle Heath for a bit she realized how much work it really is.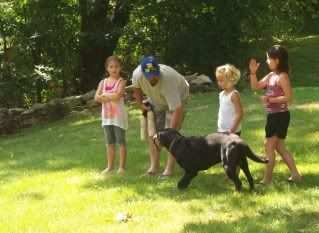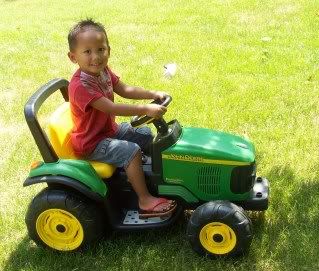 I bet Wes can't wait for this picture to age a few years...It will be so nice when Levi is "lawn mowing" age.
Reid and Great Grandma
Just a couple extra pics from earlier in the week.