During some of these long days inside at home, these two little guys are becoming good little buddies. Some of my favorite sounds are them laughing hysterically at each other.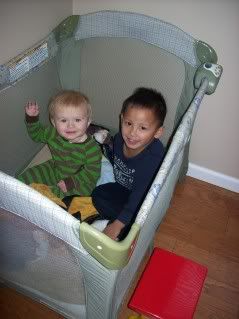 If Levi hears Reid wake up from his nap before I do, he climbs in to his crib and waits with Reid until I get there to get him up.
Playing hide n go seek from Mom! Gee, I wonder where they could be. Just to hear them giggle under the blanket was funny!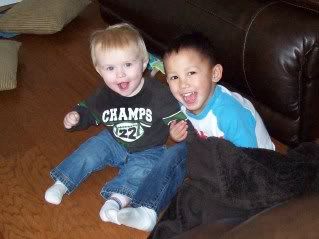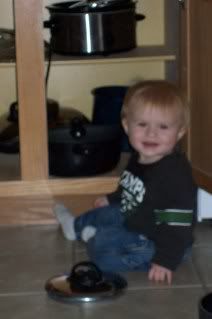 Reid reorganizes my lower kitchen cabinets on a daily basis. And Levi used one of the pots Reid pulled out as a Banjo. I never did understand the words he was singing.