After a huge guilt trip given from Addy and a huge save from Nana I was able to go with Addy on her school field trip to The Discovery Center. I originally wanted to go with her on her trip, but I didn't want Levi to miss out on his preschool both days this week and we weren't supposed to bring younger siblings along like I was able to for Jaidyn's zoo trip earlier in the week. But after making a late evening call to Nana she made the drive the next morning to stay with the boys and cart them around for the day. Addy was such a busy bee and never stayed at one activity station for long. I was exhausted after spending the day amongst the kindergartners, but it was nice getting to spend some one on one time with Addy.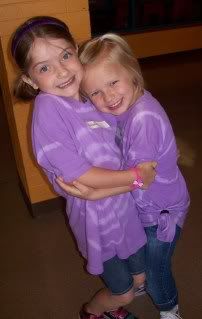 I loved their purple tie-dyed shirts everyone in her class wore. It made finding her group super easy all day. Addy's favorite activities at the center was the life size electricity producing hamster wheel, the gigantic bubble blowing machine, the pretend play supermarket and the ATM machine (we made many visits where she consistently took out $60-$70, geesh!)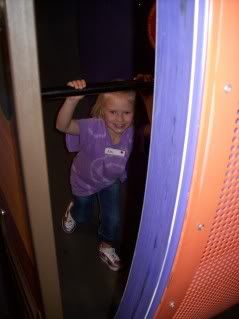 Hamster Wheel
Bubble Machine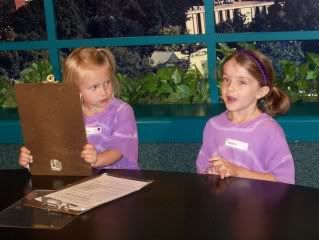 News Anchors talking about the weather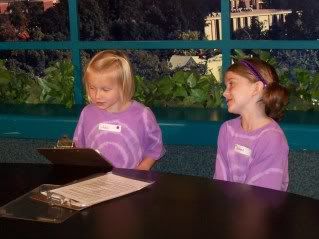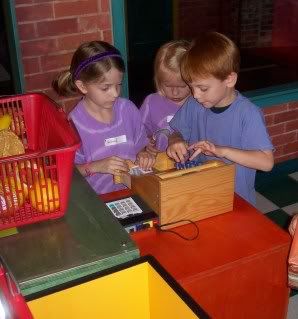 Supermarket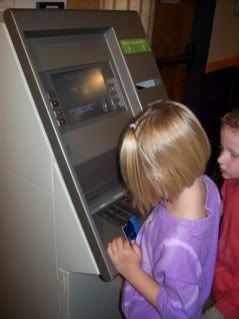 Fast Cash!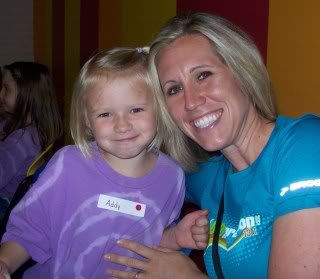 Lunch!