The kids have enjoyed hanging with Grandma Penny the past couple of days and have definitely enjoyed the extra attention and spoiling that grandma brings about during her visits.
On Friday morning with the girls at school and Grandma at home with the boys, I was able to escape for a couple of hours and hit some garage sales on my own. Meanwhile the boys and Grandma helped Wes get the much needed lawn mowed and vehicles washed.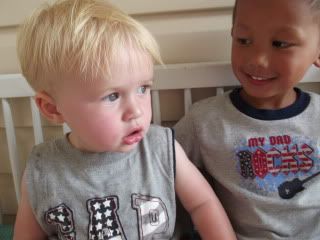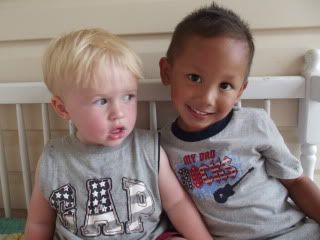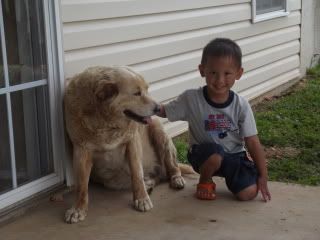 After meeting with a photographer Friday evening at a local park (Yes, we will soon finally have updated family pictures with Reid included!!), we went out for some Mexican celebrating a day early Cinco De Mayo.
Tic Tac Toe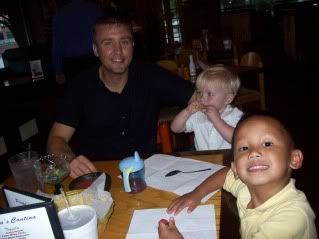 Happy Birthday to our sweet silly six year old, Miss Addy!
While the big Super Hero birthday party isn't until tomorrow, Addy opened all her mail cards and her presents from Grandma and Aunt Jill. And even though Levi's actual birthday isn't until Wednesday he still managed to talk Grandma in to letting him open his early.
Jaidyn's book, Dinorella that she wrote and illustrated in first grade this year was picked along with another child'cs book out of her class to be awarded at the Tri-Lakes Young Authors Conference. At the conference, her book was placed on display, she participated in a few writing activities, met an author and was presented with an award on stage. Both Wes and Grandma were there to enjoy this special time with her.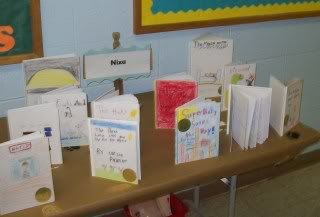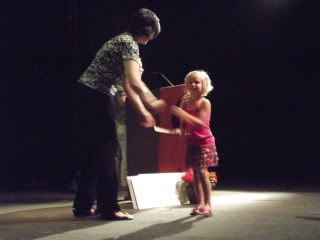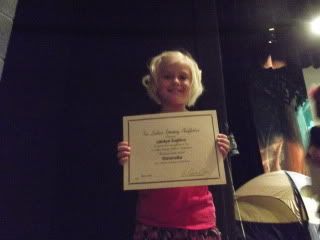 Jaidyn and her super sweet 1st Grade Teacher
And tonight we are all lounging on the couch and in sleeping bags on floor while indulging in carmel apples and M&M's watching Redbox movies as Addy wanted to play "Movie Theater" tonight. It was her pick as it is her birthday and honestly I can say I truly enjoying the down time! Great idea Addy!