WARNING: It's a long post with lots of pictures. I'm just trying to capture all the end-of-the school year memories!
Whoooo! I might look like a duck on the water all calm, but in reality I am paddling like hell to stay afloat. This week is just CRAZY! Sucker Day Pageant rehearsal, Softball Game, Talent Show at school, Preschool, Gymnastics, Tball Practice are just a few of the things happening so far this week and that isn't the normal every day tasks.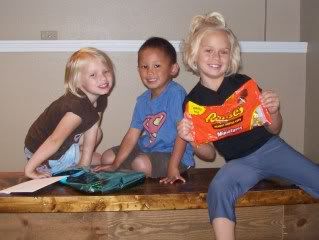 All the running and craziness with the kids is well worth it, especially receiving such wonderful Mother's Day cards, hugs and kisses from the kids this past weekend. Normally Wes and I don't do gifts for each other but he surprised me with a Mother's Day/Early birthday gift...A Cardinal Baseball David Freese jersey. Apparently he isn't jealous of my celebrity crush as he doesn't seem to mind me wearing his last name on my shirt (and I think #23 is in a little bit of a hitting slump and needs to snap out of it real fast).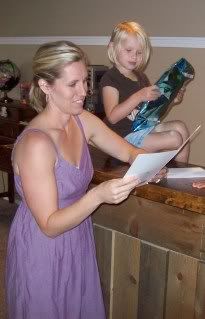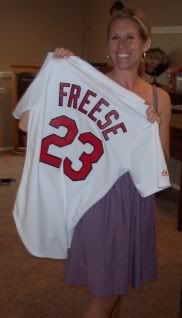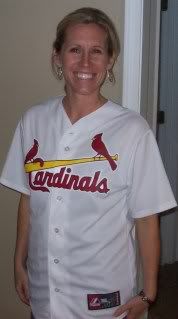 And Jaidyn played in to it perfectly giving me a Mother's Day card from #23 himself (not her)...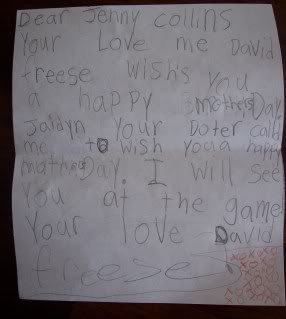 "Dear Jenny Collins,
Your love, me, David Freese wishes you a Happy Mother's Day. Jaidyn, your daughter, called me to wish you a Happy Mother's Day. I will see you at the game. Your Love, David Freese XOXOXO"
And I wish you all could have seen the proud moment on her face as I read her card. She is too funny!
Addy's card was simply sweet!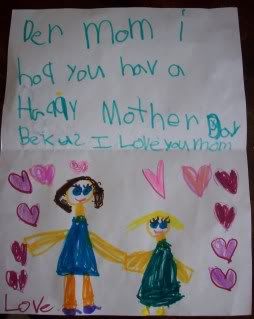 And gosh darn it, she gave me brown hair again!! I guess that is my hint that it's about time to visit the salon.
Levi made me a sweet Mother's Day flower at preschool that had a lollipop in the center. Somehow that lollipop disappeared before I had a chance to show the rest of the family and it wasn't me...hmmm??
For some reason, we actually celebrated Mother's Day on Saturday which was a good thing as Reid started not feeling well about mid day and by Sunday morning Wes was taking him to urgent care finding out that he had the beginning stages of pneumonia. Much of Sunday was spent worrying about him and trying to keep him comfortable as he was miserable. Thankfully after a shot and some meds he is recovering quickly and has about returned fully to his normal self.
Just a quick preview of our family photo session. We haven't gotten our proofs back yet, but our photographer did post this one to her Facebook page a few days ago. I can't wait to get them and also get a long overdue updated blog header.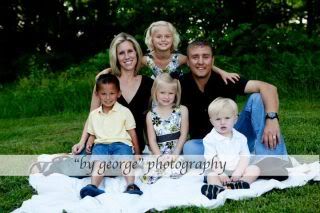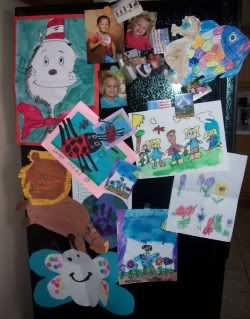 This is what the side of my refrigerator looks like. Since late last week the kids have slowly been bringing home their writing journals, art work and projects from school. Addy brought her Kindergarten portfolio that her teacher does for each student in her class. I can't even begin to imagine the time she has put in to each book as hers is fantastic and it captures so many memories that as a parent I wasn't able to be a part of while she was at school. She is so proud of her book and we have looked at it many times together.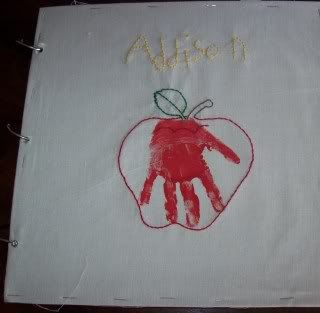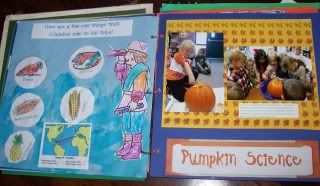 Speaking of celebrity crushes, Jaidyn is big time in to Derek Hough from Dancing with the Stars. She was super sad last night when he and his partner were booted from the show not making it in to the finals. For school they had to fill a small snack size baggie with things that were going to be placed in to a time capsule and not brought back out until they graduate. She slipped a small wallet size photo of him in her baggie. Won't it be fun to look back at this moment 11 years from now??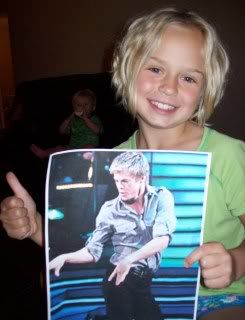 Yesterday the girls and Jaidyn's best friend in her 1st grade class performed in the talent show at school. I don't think they were the least bit nervous until they found out it was in front of the entire school, K-4th grade. And I wasn't too nervous for them until I saw the program schedule and found out they were the last act to perform. Dressed in their school spirit shirt, Pom Poms in hand, they did a dance with a few gymnastic moves at the end to, Denise Williams, Let's Hear it for the Boy.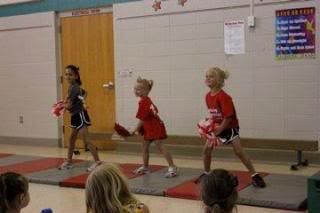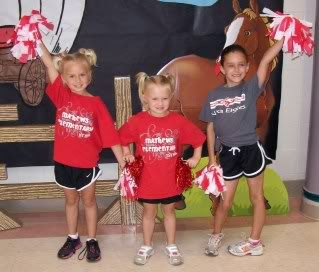 This Saturday is the Sucker Day Festival in our town and both Jaidyn and Addy will be participating in the Sucker Day Pageant as Jaidyn will be crowning a new Tiny Miss and Addy will be competing to get that title. It is a natural pageant so no make-up or very light make-up is allowed and dresses are not judged. They are judged on their stage presence, their character evaluation forms submitted by their teacher and their interview portion. While there are several more entrants than last year and most of them are a couple of year's older as I think Addy may be the only or one of the only Kindergartners, I truly think she has a shot. She loves the stage and especially enjoys performing the opening dance number. She was also thrilled to learn that she got to speak in to the microphone. (Is she really my child, as I will do anything to get out of speaking publicly?) She just saw Jaidyn come out of it last year with the best outcome possible and regardless of the outcome this year, I hope that she has a positive experience and I have tried prepping her to also handle not winning in a gracious way...So after I get through my whole spiel to her that it isn't about winning, it is about having fun and that if she doesn't win she should still congratulate the winner, blah, blah, blah she comes back with, "Yeh and if I don't win, it's no big deal because we can just go to the mall and buy a crown." Ugh that was a teaching moment that completely went wayside...And did I really say "Winning isn't everything"? Did that just come out of the mouth of Miss Competitive herself?
Here is a picture of Jaidyn and the two other Queens that will be on the front of the program for Saturday.
Should be a fun day as she has really enjoyed her time as Tiny Miss Sucker Day.
Two more days of school and a pageant on Saturday. Focusing in on it all, living and enjoying the moments as they seem to go so quickly.