Jaidyn ran in the ADA Camp Earthworks 5K that raises money for diabetes research and also sends kids with type 1 and type 2 diabetes to summer camp. Our local running group presented the race so the kids and I found a spot near the end of the course to encourage and cheer runners on to the finish. It was the first 5K that Jaidyn has ran entirely on her own and even though it was an evening race it was still toasty out and I'm sure the heat coming off the pavement of the road didn't help either. She's already found a love for competing and got a nice cheer from the crowd as she sprinted the last 100 meters to the finish line. She was very proud of her medal that she received for getting first in her age group and getting to wear my running group headband made her feel like she was a "big time" runner!
1st Place 9& Under Female Division, 36:14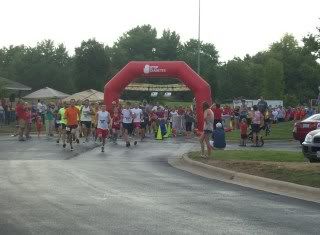 Race start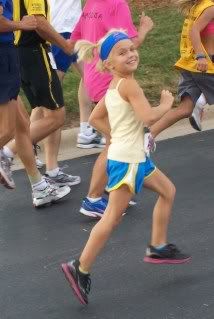 Still all smiles while just getting started on the race course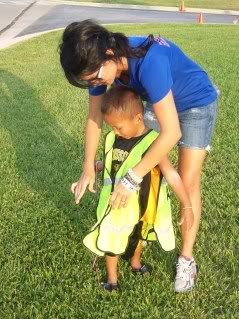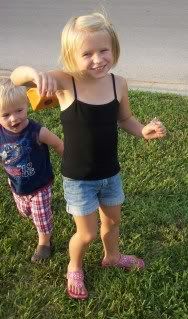 Addy & Levi took turns wearing the yellow vest and ringing the cowbell while cheering runners down the last turn towards the finish line.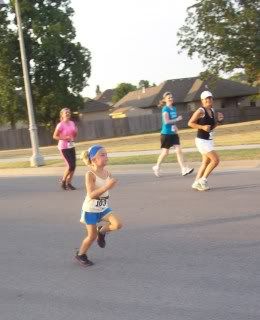 Go, Jaidyn! Go!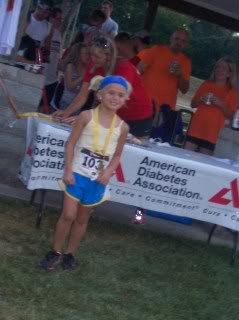 Awards Presentation