Grandparent's Day or Grand "friends" day is a huge deal at the girls school and they look forward to seeing their grandparent's show up for a short performance and a visit to their classroom. They both had lots of art work displayed and writing assignments to show off.
On Sunday we spent a couple of hours enjoying the festivities of Cider Days! At first they were excited to see their Grandparents, but when they had one of their cousins with them they all of sudden took a backseat to her. :) While none of the adults had any of the popular cider, we did indulge in some Red Apple Lager by Coors (sorry Jared) and it was AWESOME! And the kettle corn popcorn was also a huge hit with the kids. Levi couldn't get enough of it! The kids were easily entertained by the art activity booths and made several pieces to display on the fridge at home.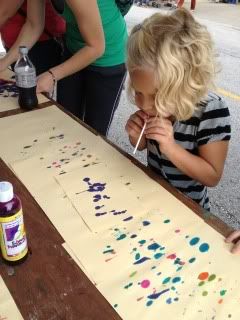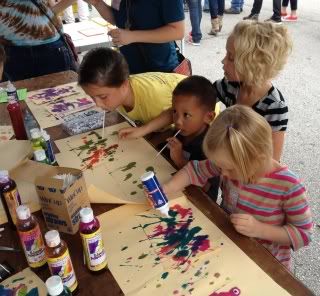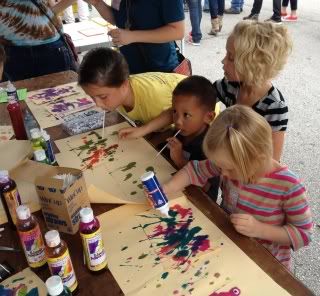 Addy's self chalk portrait...I'm pretty sure she has a lot less teeth than what she drew in that smile!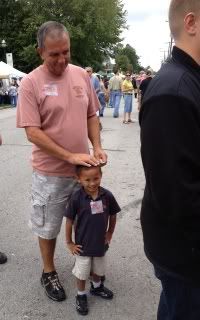 Papa quickly became Levi's buddy once he got in the line for kettle corn popcorn. Levi wanted to help pay, but wanted Papa's money to do it. :)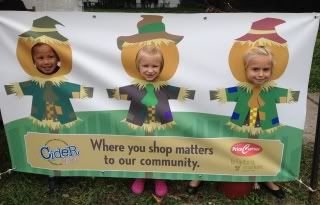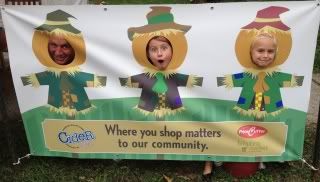 I love this time of year!!