Good news to report! My grandpa has healed and has had his feeding tube removed just in time to celebrate his 89th birthday today! Happy Birthday Grandpa! Hopefully he feels up to his morning Brandy and his favorite lunch...a McDonald's Cheeseburger and Fries! I can't think of a better gift for him than good health! Thank you God for healing him and blessing him once again with strength!
On February 10th the St. Anne's Guild at church hosted a Bunco Round-Up event. After spending all day Friday preparing to feed over 100 people and decorating the church basement in western flair, I was ready to pull on some cowgirl boots for a night of fun!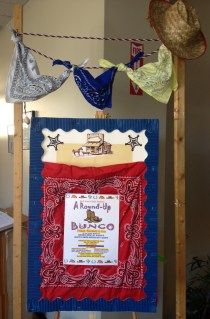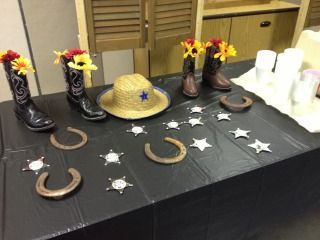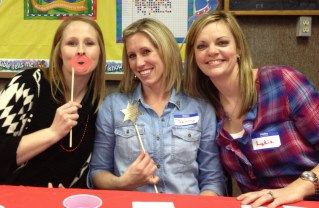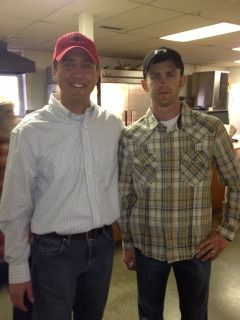 Reid is sporting a new "high" styled haircut these days! It definitely fits his rambunctious personality!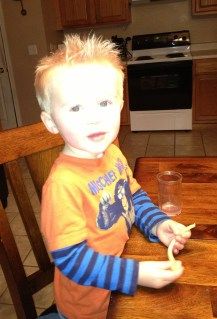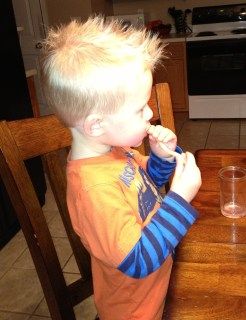 Worn out!! Some days are just exhausting!
Inexpensive entertainment! The boys enjoyed a warm afternoon running through the rain and stomping in the rain puddles.
Wes and I's Valentines! We love them all sooooo much!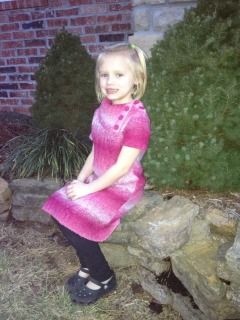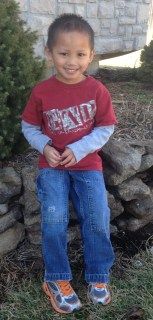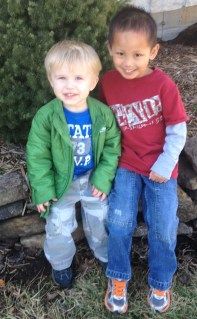 Getting tattooed up at his preschool party!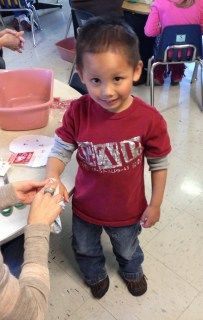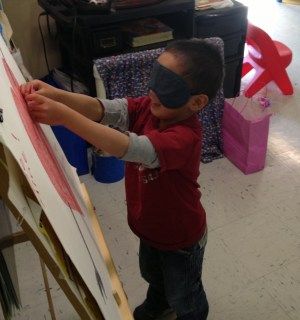 Jaidyn and Addy were super excited about their 50's themed sock hop Valentine's Party at school! They rocked the poodle skirts that Nana made for them!
Valentine Mail!!
Sunday we spent an afternoon with friends and the girls thoroughly enjoyed riding their dirt bike. Jaidyn thinks she has found a new hobby...not!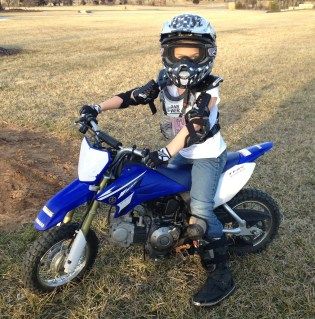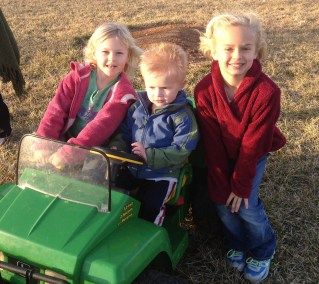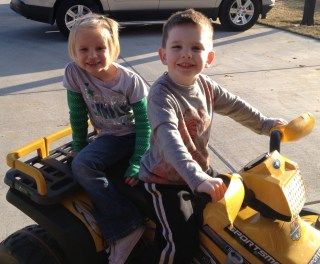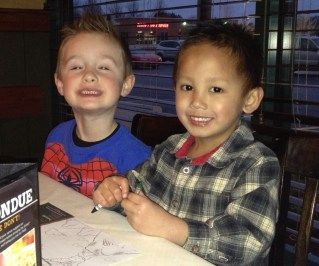 Levi spent two nights at his Papa and Lala's house with his cousin. This was Levi's first time away without his sister's so I wasn't sure how he would do, but he ensured us when we picked him up that he wanted to go back to his Papa and Lala's house and that he didn't really miss us (insert my hurt feelings here). Regardless, I sure missed him and it felt weird only having three kids with us all weekend.
And a few random pics...
Wes and I enjoying the bottle of wine we won at Bunco.
Reid snuck up on top of the table to get his fill on strawberries. Yummy!
The boots are made for walkin! And that's just what I'll do!
Wheeling around the house on his new scooter that I found at the center indoor garage sale. And I also found enough treasures to fill the kids Easter baskets!
Bass Pro Trophy Bear!