We are full swing in to our summer "activities" and it is very much just that as I dare not use the word "vacation".
Track Camp (Jaidyn & Addy)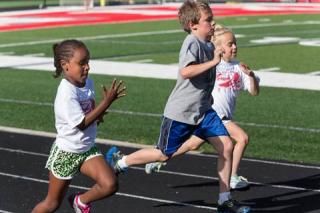 Run Jaidyn, Run!
Wish I had a picture of Addy in motion as her tiny little legs have some quick turnover and she was entertaining to watch in the sprinting events.
Gymnastics Camp (Jaidyn & Addy)
The camp was 4 hours each morning and with their regular scheduled classes in the week Jaidyn put in 26 hours and Addy 22. = Worn Out!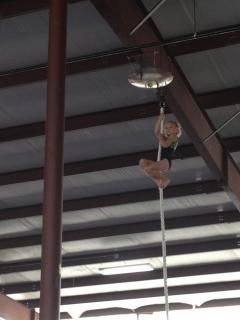 Jaidyn mastered the rope climb this week and has continued to do it several times since.
Go Addy! She is so close to the top, but gives up (in my opinion) too easily.
Papa Dave spent a day putting in a walking sidewalk beside our driveway so the kids will no longer have to pile out of the van in to the mud. I almost felt bad that he was working at our house, but he had two wonderful tag-a-long helpers armed with a sand shovel and pail that I am sure made his time go by fast!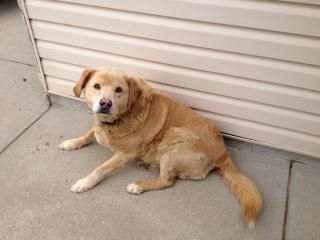 Our Wonderful Dog!
Rodeo & Bull Ride Event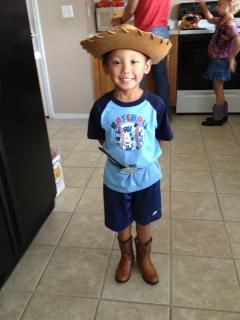 When Levi found out we were going to a rodeo he did his best to dress up for the occasion!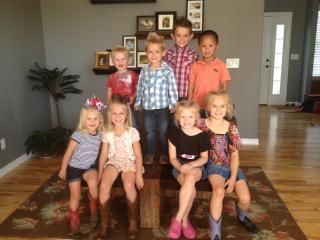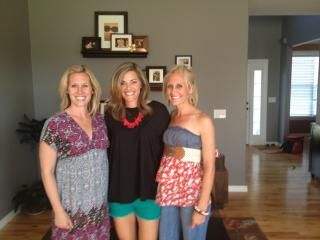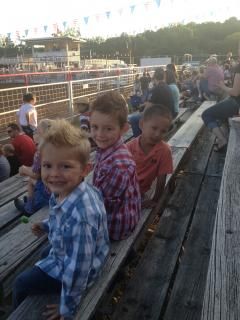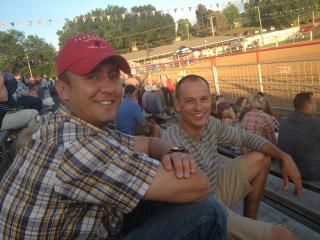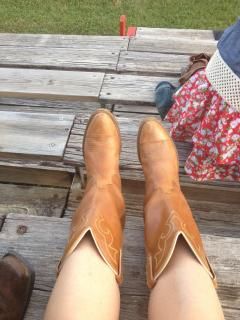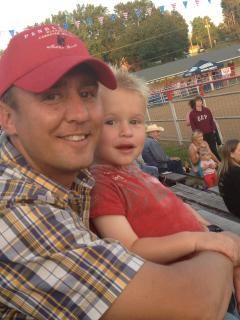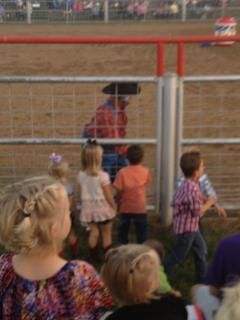 Headed out to join his dad mowing the lawn. He peeled his shirt off shortly after to match his dad!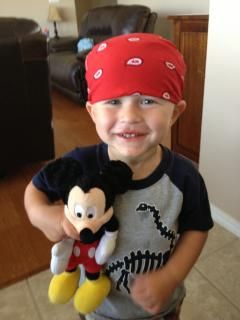 An evening spent at DamJam with friends...band was good, food was sold out, lots of people watching to be done.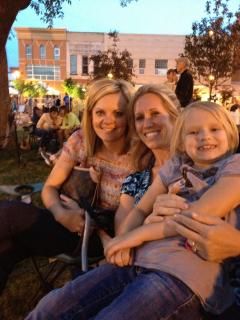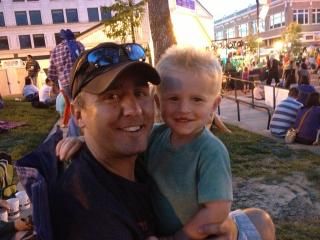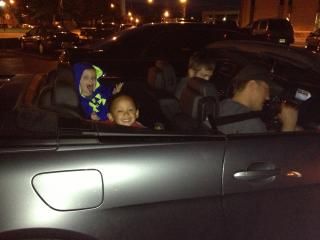 I meant to take this picture last month. Levi was sick from St. Joseph the Worker Preschool the day they took pictures of the kids in their graduation caps and medals. He is so excited about starting Kindergarten in the fall!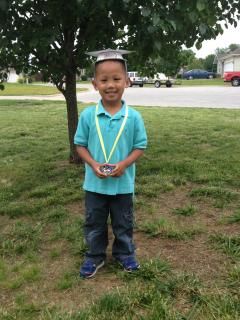 The 10 day forecast shows that summer has officially arrived! The days will be in the upper 80's and low 90's and the nights in the mid 60's. I have already promised the kids an afternoon at our subdivision pool and they put on their swimsuits first thing this morning. :)