Happy 4th birthday, Addy!!! What a beautiful day and it was all centered around Addy. Addy has changed so much in a year's time. While she is very set in her ways, she is our little princess. She would wear a dress every day if I would let her. She enjoys playing with her doll Bella Sarah and can entertain herself daily playing with her Barbie's and dressing them over and over in princess dresses. Addy loves to dance, she'll be up twirling on her toes and then will completely change styles and be shaking her tiny booty. I have decided that she is the world's worst eater (even worse than Aunt Jill) and begs for a peanut butter and jelly sandwich for every meal. She would rather not eat than try a bite of something new. Her all time favorite is still her pink security blanket "Bear". And "Bear" is the culprit to her thumb sucking. And even though Addy can be extremely stubborn at times, she does give the best "I'm sorry" hugs and kisses. We love her so much!!!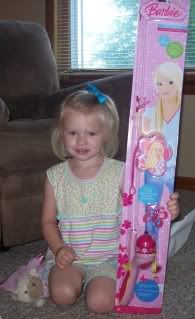 A fishing pole from Grandma Penny. She will have to join Jaidyn in the front yard practicing her cast. I have a feeling we are going to have to put a flotation device on the rod as more than likely it will end up deep in the water if we don't.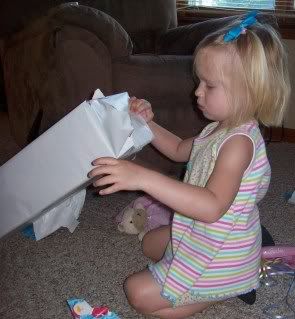 Addy and her new American Girl Lanie doll. She has been asking for this doll ever since Jaidyn persuaded her back in February that this was the one she wanted. Jaidyn got the Kit doll for her 4th birthday, so Addy insisted that she would get one when she turned 4 too.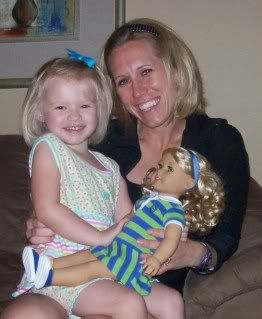 Addy took donut holes and drinks for snack time at preschool today and then we spent the afternoon at Chuck E Cheese's. One of her preschool buddies (who she says she is going to marry) came along with us to help celebrate her birthday.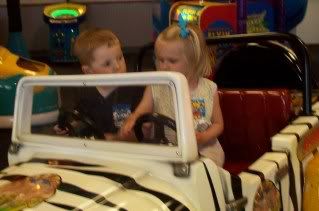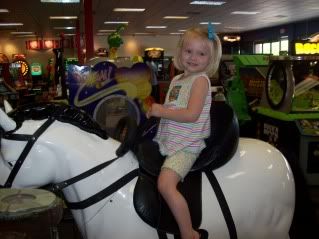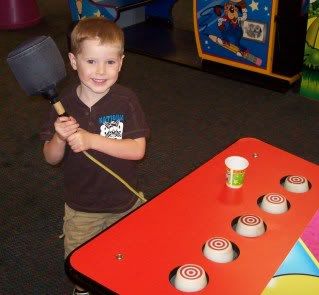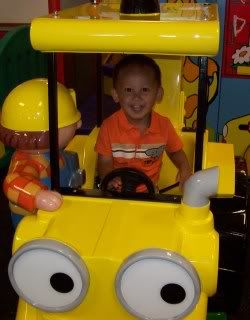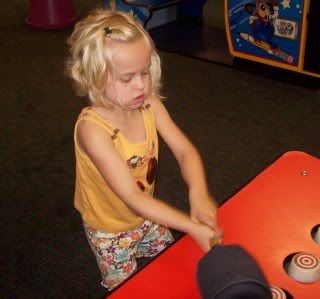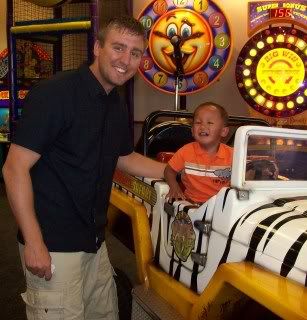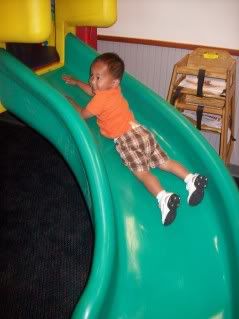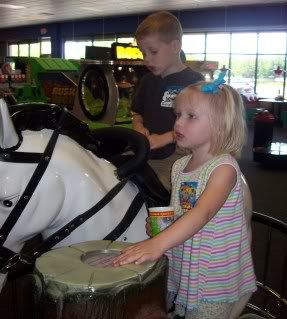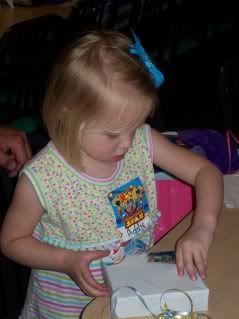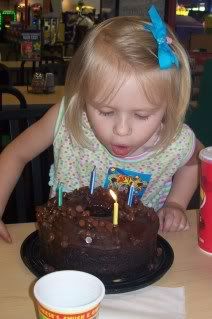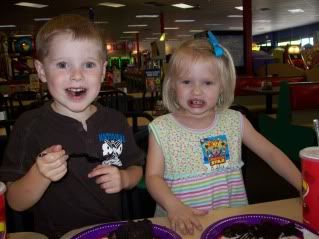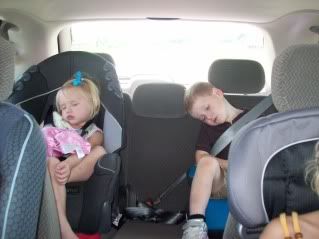 Glad to know I wasn't the only one who was completely exhausted after leaving Chuck E Cheese's. Keeping up with the energy of 4 wore Wes and I out.
Thank you to everyone who sent her birthday cards and who called her today to wish her a happy birthday. She has enjoyed opening lots of mail the past few days and has become a pro at using my cell phone. :)