Lots of pictures from our Wedding Get-A-Way trip to Emerald Isle, NC. If I weren't so busy continuing to pack our house up to meet our closing date of November 8th, I would love to share details of our trip. So hopefully the pictures speak thousands of words...
Ocean Front View. The beach home was huge and even with 8 of us, we never even used any part of the 3rd floor.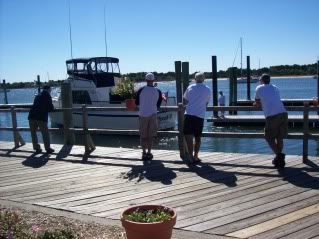 Watching the boats dock.
I loved this historical graveyard, very interesting. And it fit right in to the upcoming Halloween holiday.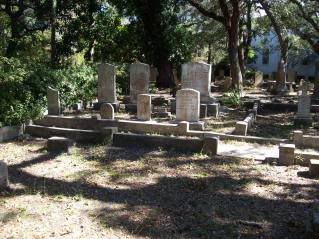 One headstone simply read, "His only hope is Jesus Christ".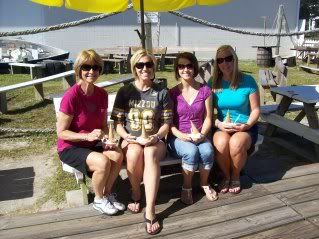 The guys entertained themselves with drinks from a bar and us girls were satisfied with a bowl of ice cream.
We thought it was funny to get "Photo Opportunity" in the picture.
Hanging out on the deck just after sunset.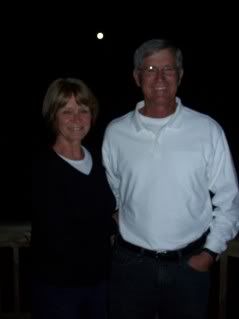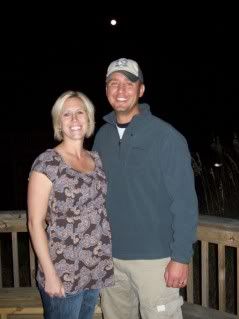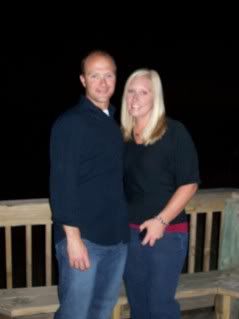 On our way to my cousin's wedding.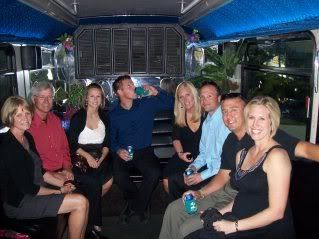 Riding the shuttle bus to the reception. Apparently they packed at least 50 on this bus on the way home (most not in sober state). I'm so glad Wes and I were able to catch a ride back with my cousins.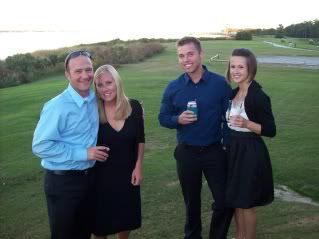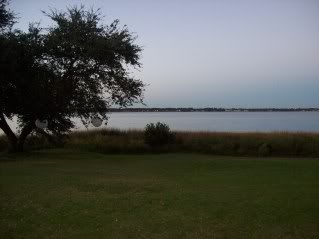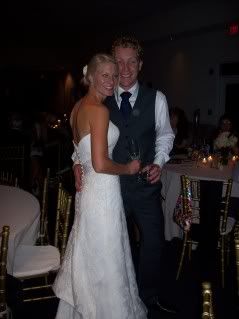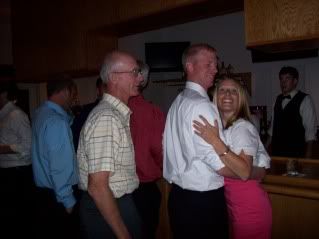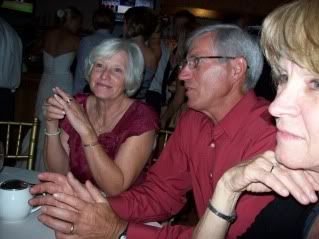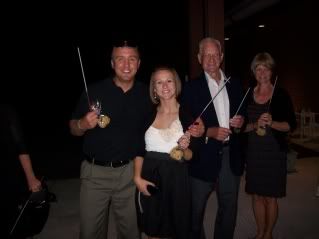 Aquarium Pics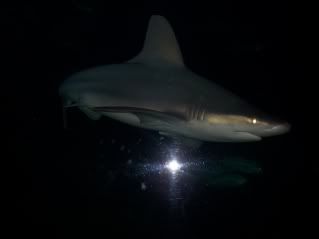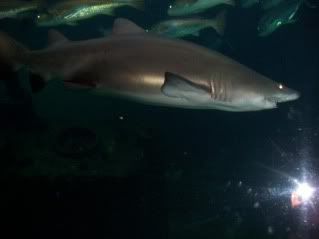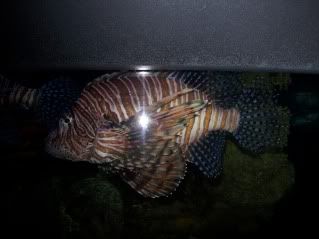 An afternoon on the beach.
Jared attempting to surf, but the waves just weren't cooperating.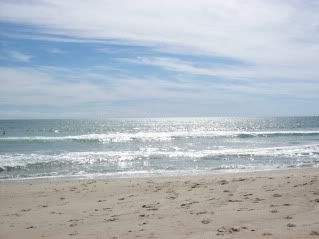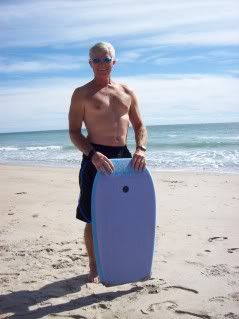 David Hasslehoff doesn't have anything on my Dad.
A Ghostly Pirate guided night tour through the historical streets of Beaufort.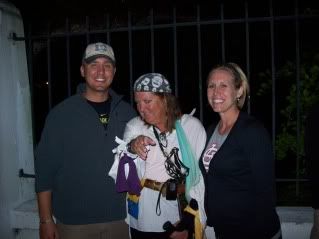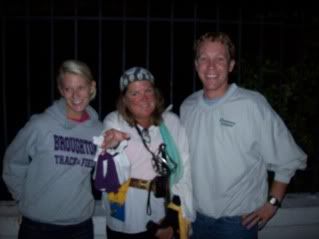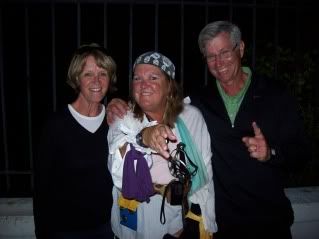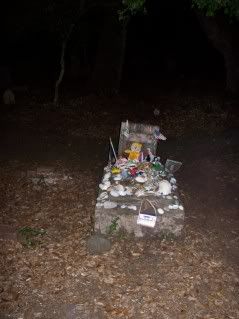 This particular grave was adorned with small child gifts as it was a grave of a girl who died out at sea. Normally when someone dies at sea they are buried at sea, however her father promised her mother that he'd bring her home, so he preserved her in a barrel of rum so that she could be brought back for a proper burial. My camera picture only caught 1 orb, but Carrie's camera caught at least 20 orb's in her picture. So apparently the spirits were close by that night!!!
I loved waking up to this every morning...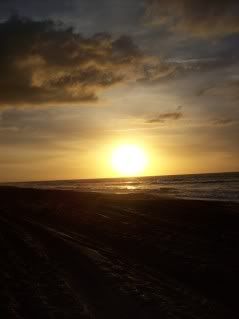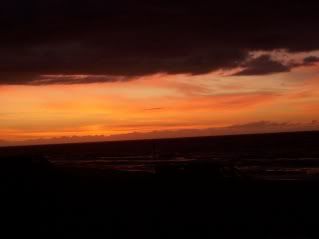 Dad and Grandpa watching the continuous waves roll in. I wish Grandma could have been with us all. She would have enjoyed the weekend in its entirety.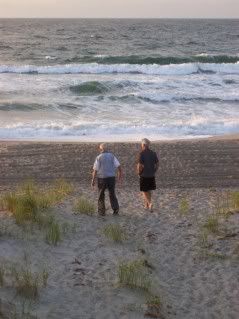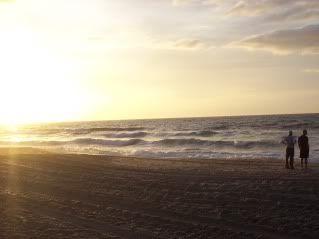 Before we caught our flight back to Missouri we took a ferry ride (actually a small boat) to Shackleford Island where there is great shelling and over 100 wild horses living.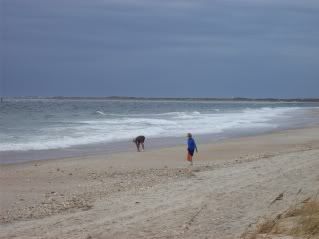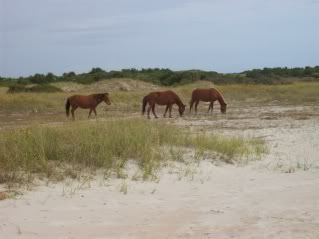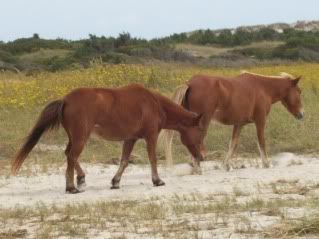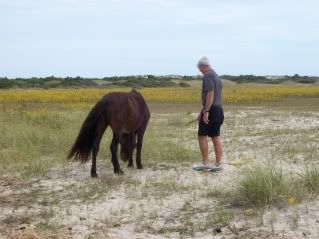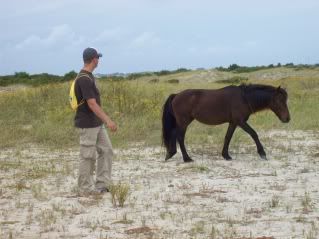 We had to climb up the sand dunes to find the horses and we were able to walk and get right up to the horses, but they honestly completely ignored us. I only was able to get one to even look at me.
Oh man, we missed the kids so much. A day or two vacation is nice, but then it is always nice to be back with them. I'm fairly sure we missed them way more than they missed us as they were spoiled rotten for 5 days by their Grandma Penny.
Of course we couldn't end the trip without a little bit drama...storms came rolling in and we had to wait for the boat to arrive to pick us up. Thankfully the captain wasn't stingy with his rain jackets.