Halloween has come and gone but not without fully participating in many Halloween festivities...
And just in time to sport a Jack-O-Lantern smile, Addy lost not only her first tooth this week but a 2nd. She making the big bucks off the tooth fairy this week!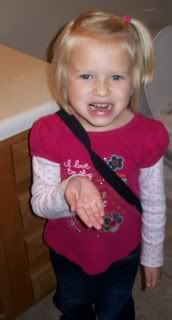 We attended our community event one evening and I'll have to admit it wasn't anything special and more of an annoyance of tons of kids running around so we probably won't go next year. The kids did enjoy getting some "Crazy Hair" done.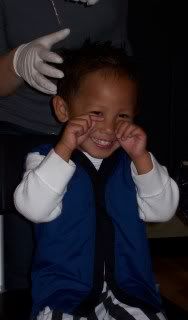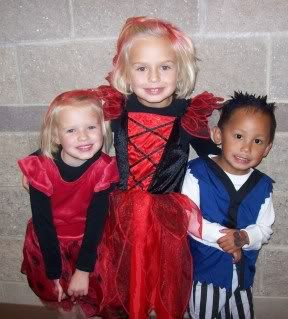 On Sunday afternoon we went to a Spooktacular Symphony. The kids enjoyed the music, the jokes and while we didn't participate, the costume contest.
The Trunk or Treat at our church was the kids favorite! Lots of games, hot chocolate drinking, pumpkin decorating and candy getting to be done! And because there were less trunks signed up than last year, I decided to decorate one at the last minute. It definitely wasn't prize winning, but by pulling decorations off our porch and out of the Halloween tub, I was able to come up with something. And I am pretty sure all the kids attending only cared about the candy anyways. And Reid actually ended up being the highlight of our trunk as he hung out inside while Wes passed out candy.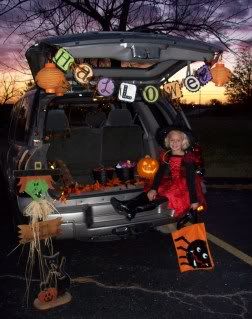 Jaidyn came with me early to help decorate.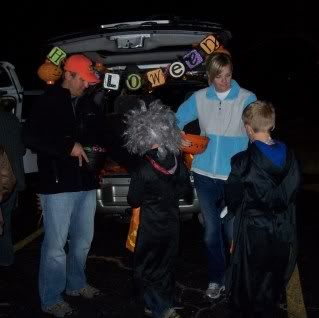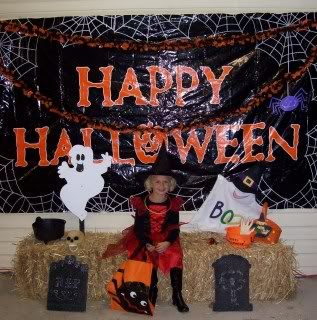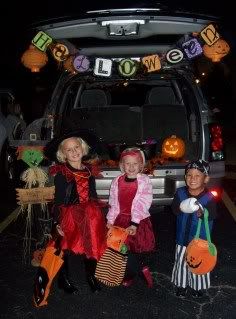 It was pretty chilly once the sun went down so Addy and Levi wore their fleece jackets over their costumes most of the night.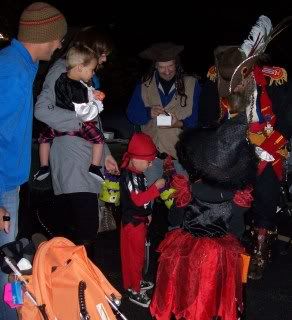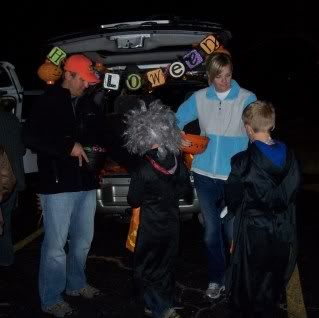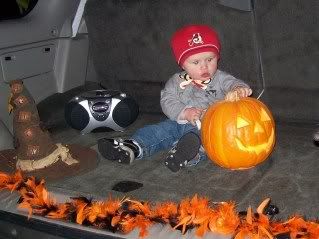 I'm fairly sure if they would have given the "Cutest Trunk" award, Reid would have won the judges over.
Yes earlier in the week for his preschool party, Levi was Woody, but after seeing his best buddy dressed as a pirate he completely changed his mind for the remaining Halloween costume days.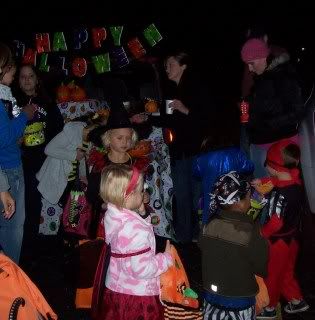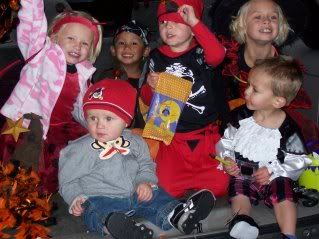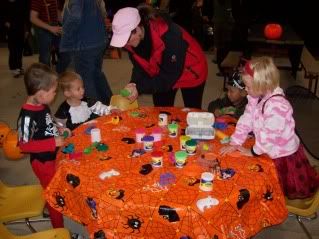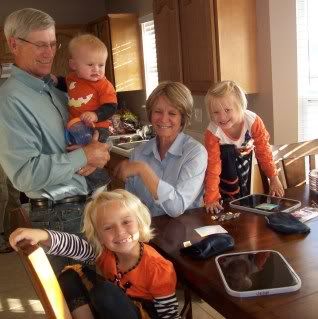 Papa and Nana came for Halloween and brought the kids some treats! They love their glow marker boards and Levi really likes his "Letter" book. They were all laughing at Levi because he was being stubborn, giving his "I'm ignoring you" face and refusing to get in the picture.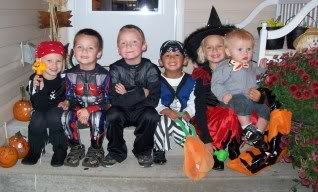 The kids trick-or-treating with their friend Darth Vader and Optimus Prime!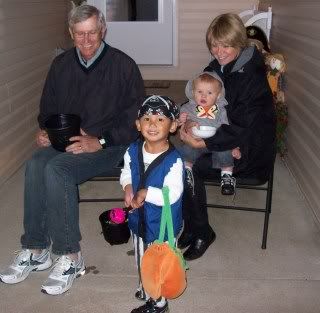 Levi had enough candy getting and decided to stay with Papa (eyes closed, AGAIN) and Nana and do some candy giving while the girls went to their teacher's house.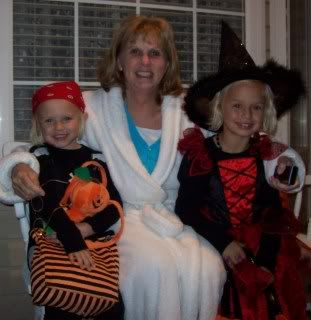 Addy's Kindergarten teacher (Jaidyn's teacher last year) turned in for the night a little early, but she was a good sport and came out for a bit and even let the girls get their picture with her.
The last games of the fall soccer season were on Saturday and while I am glad for the break, I might just miss my little soccer team a little...