Winter weather has definitely arrived and so for me, the long winter months have officially started. And while I'm not too hip on the start of December, we have a newly turned 7 year old who looks forward to the month and counts down the days until the 3rd arrives. We had quite a busy weekend as a family and I'm thinking Jaidyn squeezed out every ounce of Wes and I's energy as last night we both found ourselves nodding off on the couch around 6:30. Wes got about half way through reading one of the girls school books and had to quit and just hearing his sleepy voice had me dozing off as well.
Happy 7th Birthday Jaidyn!
The night before her birthday decked out in antlers she ran her 3rd 5K (33:40 Time), The Reindeer Run. Her last run as a 6 year old.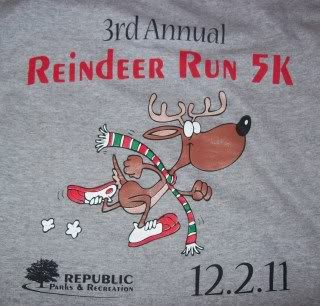 And Addy decided to take part in our craziness and she ran her very first 5K and chose a night race to do so. As the youngest runner in the race at 5, she ran a 44:05. Super job Addy! Wes so graciously ran with her and endured the constant, "let's run!" and "let's walk!" change of pace about every thirty seconds.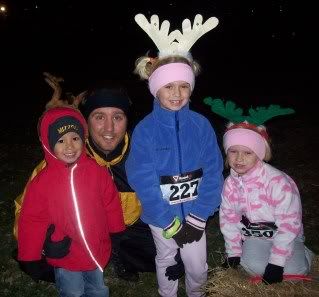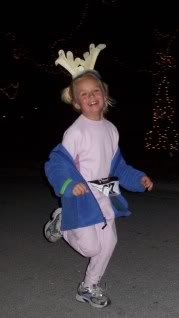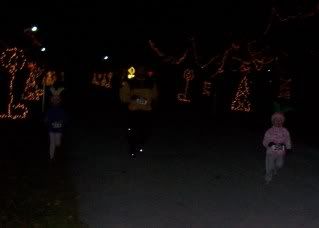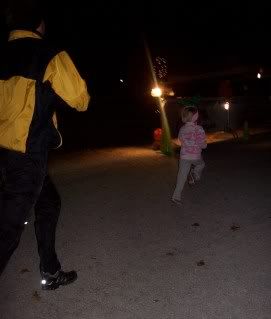 A sprint to the finish!
Addy had her Gingerbread House making day at school. Papa and Nana came to watch the boys so that I was able to enjoy the afternoon with her at school.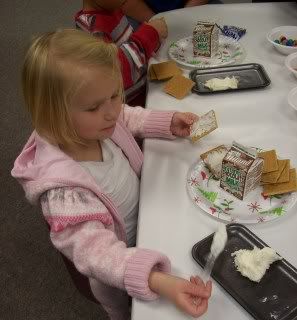 Let the messy fun begin!
Addy had plenty of her own ideas on how to decorate her house and really didn't care to know my opinion. Ha!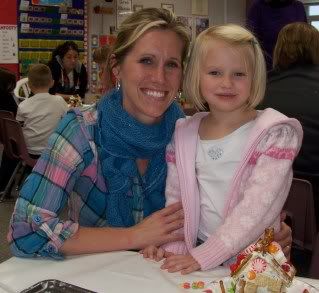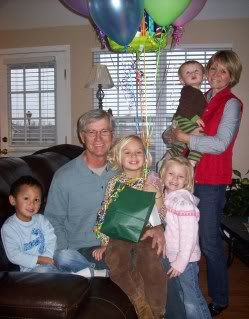 Jaidyn had a delivery of balloons and a stuffed bear waiting for her when she got home from school from Grandma Penny. Reid was more in to the bouquet of balloons than me desperately trying to get his attention for the camera.
Saturday morning Wes and I were able to get away for a couple of hours and ran the Jack Frost 5K supporting the Catholic Campus Ministry.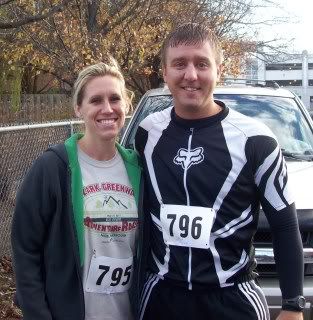 It was a breezy 2 loop run through the streets around the university campus and even though by the end my legs felt like they were holding the weight of an elephant and I honestly thought my lungs were going to explode, I ran a personal best of 21:51 and won my age group. I can't recall a single second of that run that I felt to be enjoyable. Wes also had a PR and ran a 24:28. He too felt the pain of a sprint 5K race as he was doing everything to keep from losing his coffee all over the street down the straight way to the finish line.
Papa J.R. watched the kids for us during the race and then treated us all to Mexican food for Jaidyn's birthday.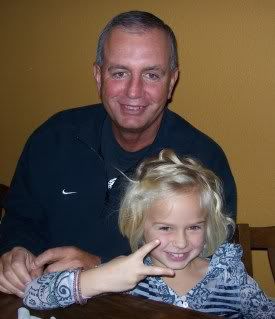 Jaidyn had her BFF (as she would say) over to play and they stayed busy making bead necklaces and dancing in the kitchen to "Funk Soul Brother" and "The Cupid Shuffle". They do a dance to "Funk Soul Brother" at school so it was cute to see them perform it together. We also went and watched The Muppets and ate out at Red Robin. MMMmmm! I wouldn't tell Jaidyn but Wes and I agreed that The Muppets might quite possibly be one of the worst movies that we have ever had to sit through. However, the kids seemed to really like it, so that is all that mattered.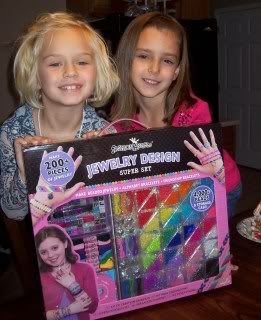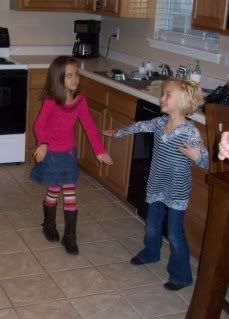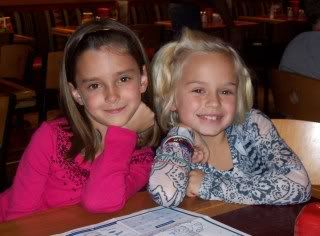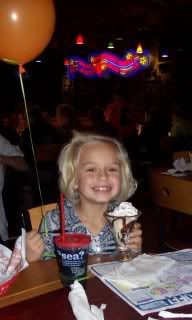 As the reigning Tiny Miss Sucker Days (Fried Sucker Fish Festival), Jaidyn was in the local Christmas parade. She really made me laugh when she asked me so seriously on the way to the parade, "What should I do if someone asks me for my autograph?"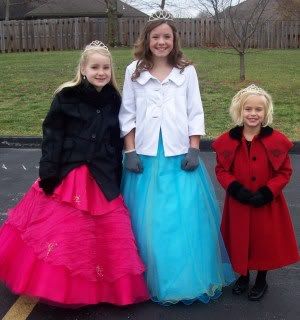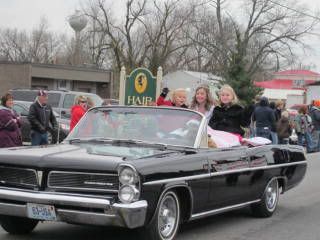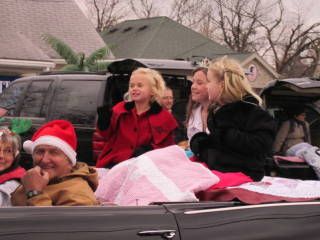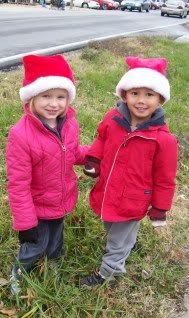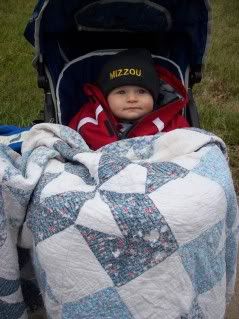 Before he fell asleep and
After...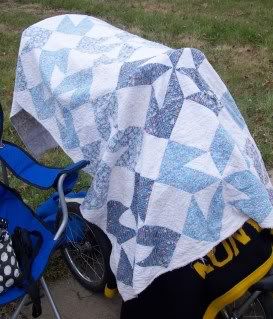 Even the loud blaring firetruck didn't wake him up!!
Yea! Jaidyn made the local paper (and better yet, a color page)