This morning I was able to go to Jaidyn's class and enjoy a special Christmas activity with her. After reading, Night Tree by Eve Bunting, they all made ornaments consisting of apples, oranges and pine cones smothered with peanut butter and bird seed. They tore up pieces of bread and added handfuls of popcorn to their paper plate before heading outside to the large evergreen trees in the school yard. The kids had a wonderful time decorating the tree and scattering their breadcrumbs and popcorn on the ground around it. They are hoping to have lots of little critter visitors over the weekend!! The tree decorating ended with hot chocolate and the singing of Christmas carols around the tree and they even sang a couple of versus to Old MacDonald just like the book.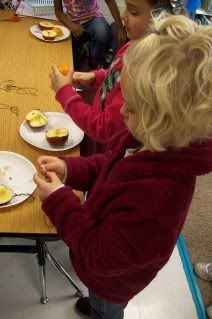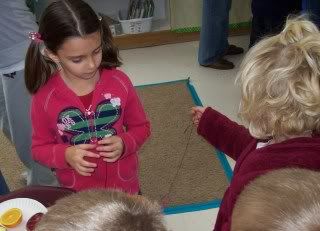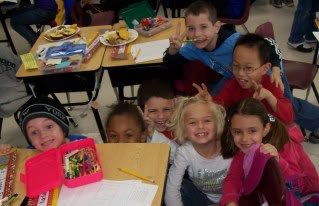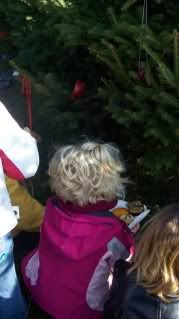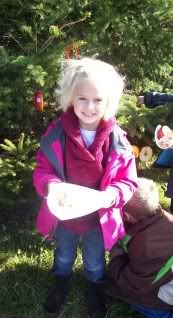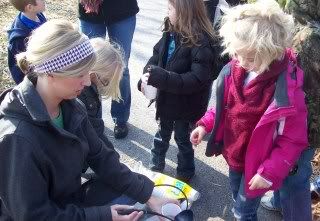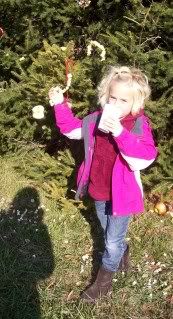 I loved her "Elf Application" displayed on the wall in the hallway.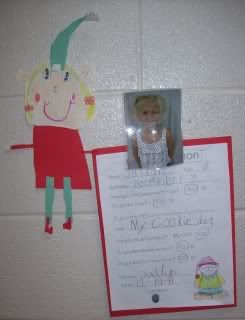 Jaidyn is the "Red Hen" in the Little Red Hen play her reading group is doing and while I was there she wanted to show me her costume that she made. And I'll admit she makes a great "Little Red Hen" as she is quite bossy naturally. :)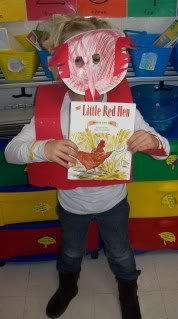 All 4 kids were squeezed in at the salon and able to get haircuts before Christmas. Jaidyn and Levi were long overdue and Levi looks like a different kids now with a haircut. Reid did great sitting on my lap and we were able to catch enough little wispies of hair to place in an envelope from his very first haircut.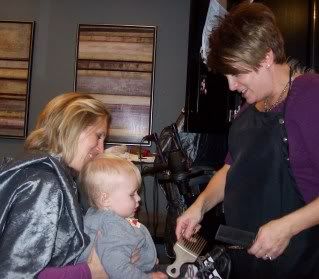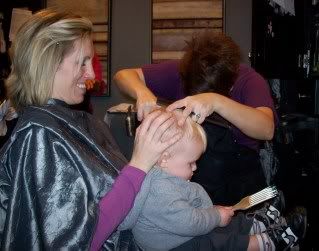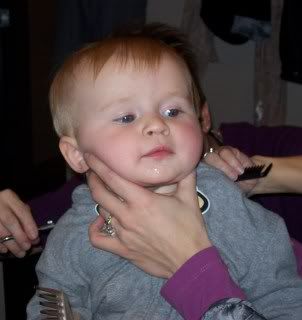 In attempt to get the kids to all eat what I made for dinner, I included them in the process and they each participated in making individual pizzas on Rhoades Rolls. It worked for everyone but Levi, as he still pouted and gave me the ugly face while pretending to gag every time he took a bite.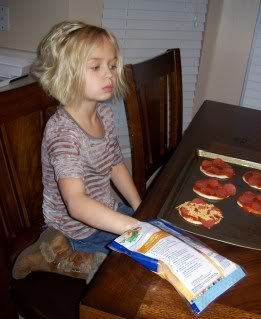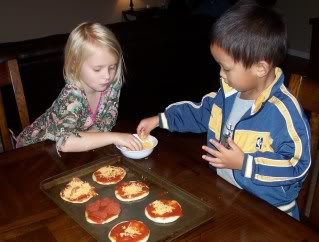 When Reid scoots off and I hear him go in to Levi's room he is usually found sitting amongst a pile of board books looking through the pictures. He's already studious!!