Has it really been over a week since Thanksgiving? Geesh, the days just seem to fly by and I can't believe we are already in to the month of December. Thanksgiving was spent with family at Papa JR's and LaLa's house. Always a nice time with the cousins, aunts, uncles and grandparents!! Jaidyn, Addy and Levi each had a special day at school celebrating the Thanksgiving holiday with costuming, a short play or a feast. I was lucky enough to be able to make both of the girls Thanksgiving activities as the events were low key and I was able to take the boys with me. And on Thanksgiving morning, Wes and Jaidyn participated in the local Turkey Trot which had over 8000 runners. It was quite a sight to see the hundreds of runners pass by as the kids and I made it to several points on the route to cheer them on. Lucky for them, they were able to eat that piece of Pecan Pie without guilt.
Addy's Kindergarten Thanksgiving Feast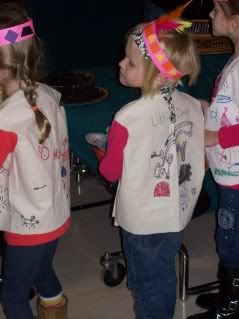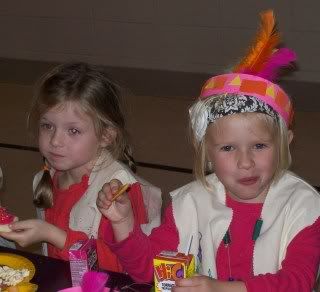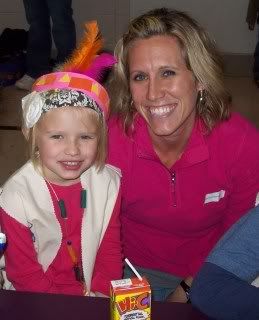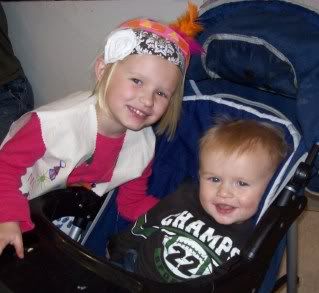 Addy made the "Art Display Wall" at school showing off her clay made medallion that she wore on her Thanksgiving Feast day.
Jaidyn's Thanksgiving Play
She (the Native Americans) had the teeny tiny line of "SSHHhhhh!"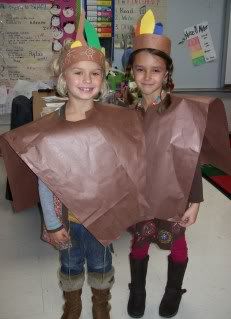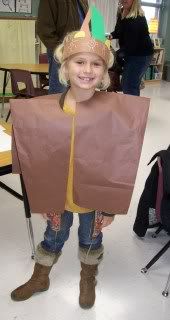 Levi and his Pilgrim Hat & Turkey Craft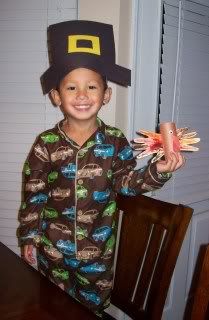 Turkey Trot 2011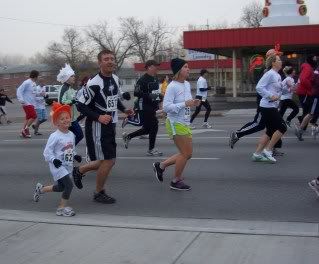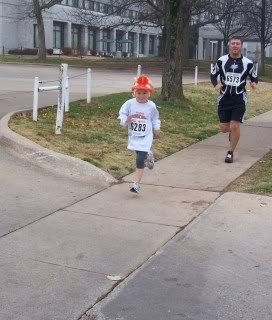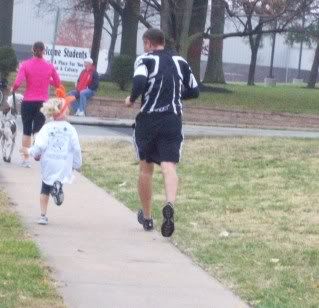 Thankgiving at Papa and Lala's House