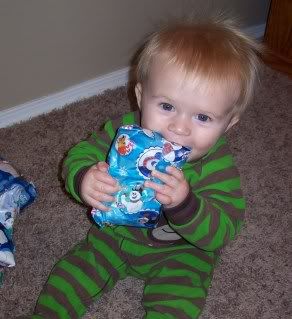 Grandma Penny made the long trip south (not as long for her as she has a heavy foot) to celebrate Christmas with the kids and Reid got a "taste" of Christmas as his first Christmas present went straight to his mouth. On Friday evening we sent a memorial luminary Christmas balloon up to heaven for Grandma Velma, Grandma Plassmeyer, Uncle Rod, and Grandpa Cook. We watched the luminary travel up in to the darkness for a couple minutes before we lost sight of the tiny flickering light. A perfect way to start the celebration of Christmas with a little reminder of those who have influenced and touched our lives for so many years during the holiday seasons. The kids were all up Saturday morning eager to start tearing paper off of the stack of gifts from Grandma. They now all have the cutest sleepwear to wake up in throughout the rest of Christmas, a light-up globe, movies and a Wii game system. The kids have had a blast dancing it up with Just Dance on the Wii. I have found my personal dance skills to be rusty as Jaidyn easily outscored me. Wes however is a Super Star Pro (scoring over 1000 pts) at "Hey Mickey". I think that he may even need to invest in the cheer outfit he's so good! In fact, I would love to see someone who could beat him at that song as it was quite the site to see.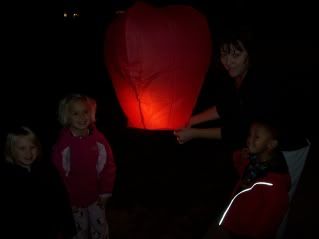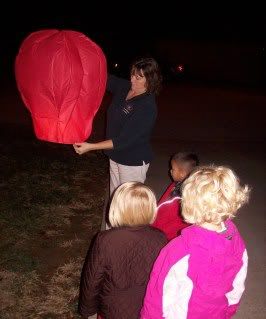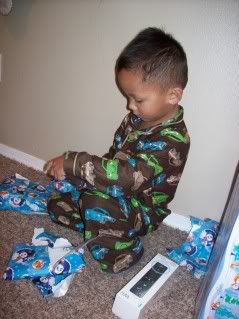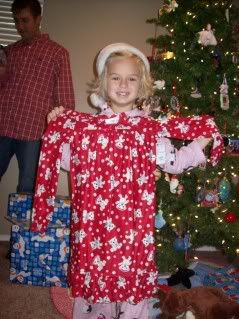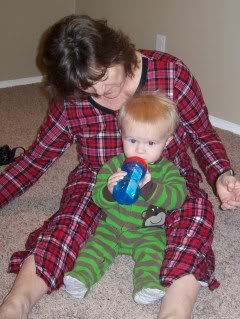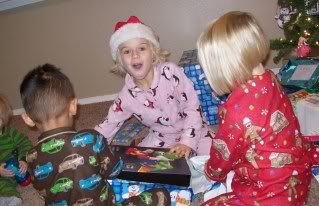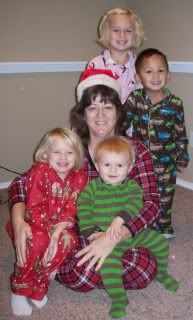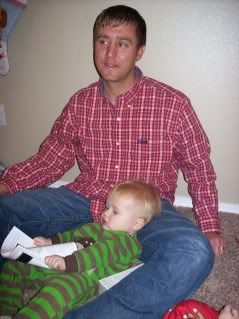 Jaidyn and Addy performed in their first ever Christmas program,
Christmas Hang-ups
at church. Singing in the choir, dressed as ornaments from the tree, Jaidyn as Rudolph and Addy as Clara from the Nutcracker, they both did a great job singing out all the holiday songs.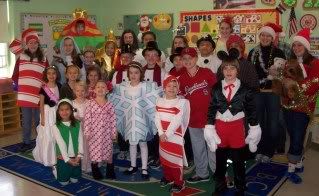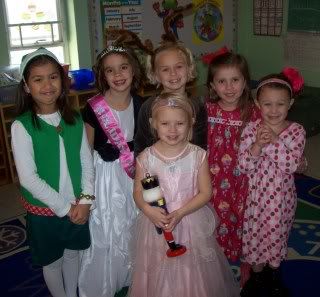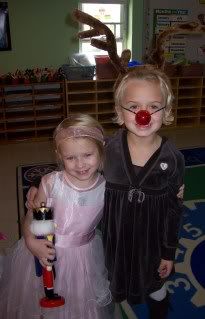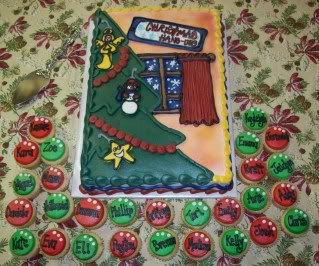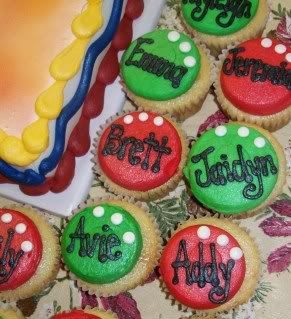 Special cupcakes for each of the Christmas program participants.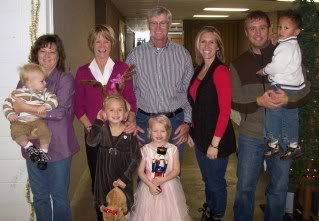 We all enjoyed the light-hearted program reminding us of what Christmas is about and God's amazing plan of redemption through His Son, Jesus.
I completed my first half marathon (or at least in over 10 years) yesterday. The Run for the Ranch Half Marathon consisted of four 3.275 loops around the abandoned for Christmas university campus. I am not sure how I feel about having to do four loops instead of a single loop course as I have nothing to compare it to. However, it was nice to see my cheering section consisting of Wes and the kids on each loop. Their little hands reaching out for a high five and the "Go Mommy!!" gave me the motivation to keep moving. And to hear Wes tell me how proud he was of my finish was icing on the cake. I finished with a time of 1:46:30 which is better than I had hoped for so I am pleased with my personal results. And although I didn't place in my age group (5th), overall I was 16th out of 194 females. I am paying for it today as I am doing everything I can right now to delay my needed trip down the stairs to get the laundry. Just thinking about it, makes me wince with pain from the tightness that my entire lower body is feeling.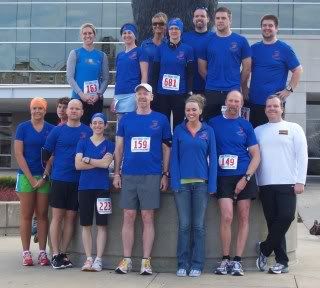 Members of the NRG that I have been training with the past 1 1/2 months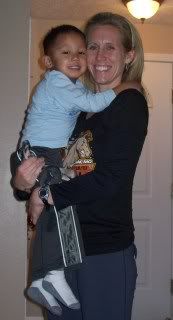 Levi, one of my main supporters during the race.
Addy had a costume day today at school for filling their behavior jar full of marbles. Here she is struting around in her cowgirl garb this morning before school.