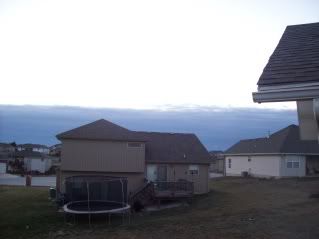 Sunday evening, just a small snow storm approaching...okay, maybe not a storm, but it did bring enough sleety snow to cancel school the next day and have a late start on Valentine's Day.
Levi had a nice little Valentine's party at preschool with class Valentine's and fun games.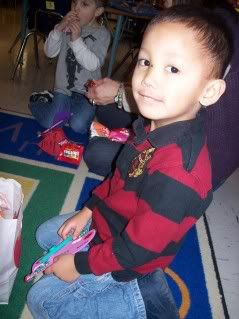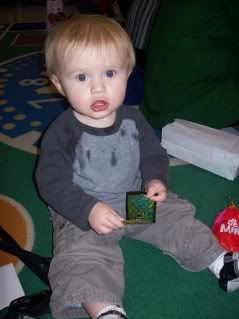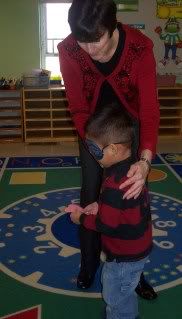 Pin the heart on the big heart. Levi had no idea how to play this game as after he was spun around he just threw his heart on the ground. He did a pretty good job after being led over to the heart board.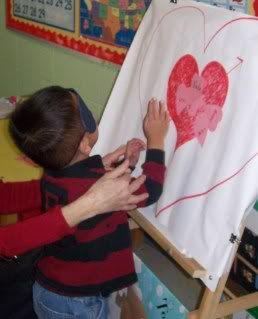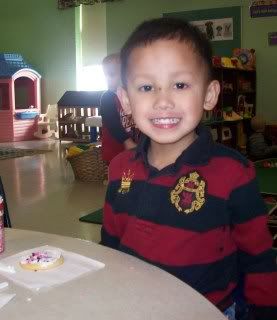 Yummy cookie decorating!
I was able to attend a small play that Jaidyn's reading group put on about Jack and the Beanstalk. She played both the Ogre and the Mother and had made sock puppets to go along with her readings.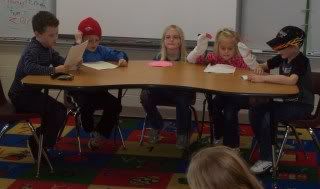 It was also her day to be the teacher's assistant, so I saw this writing on the marker board in the rug center area.