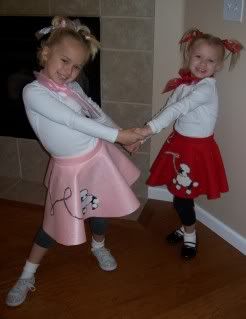 Just a quick picture post...usually not much of a Valentine's Day fan, but this year has been quite enjoyable with the kids. We had a couple of fun nights at the kitchen table addressing Valentine's, making Valentine boxes, and watching Youtube's Grease dance videos so that the girls would be able to get in to character for their 50's themed Valentine's Day at school. Hopefully, they didn't bust out any of John Travolta's hip rolls and thrusts they witnessed at school. Nana helped make the girls attire and I think they looked just pretty darn cute! Thankfully I had some sweet friends that took some pictures of the girls at school today since I had to miss their parties due to having to take the van in to get it fixed from being rear ended last weekend. Addy brought home the sweetest hand plaque she made in art class for us, which I just LOVE!! Levi's preschool party is next week and I think he is looking forward to it especially after he saw all the Valentine's candy loot the girls brought home today. Jaidyn and I are running in a Valentine's themed 5K tomorrow morning. I am looking forward to spending the morning with her, but could do without the single digit temps in the forecast. It could be a long cold morning, but hopefully a motivator to run it fast and get back indoors. :)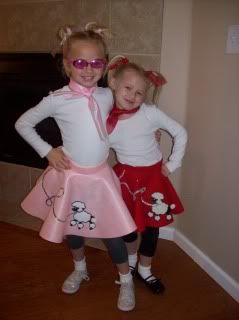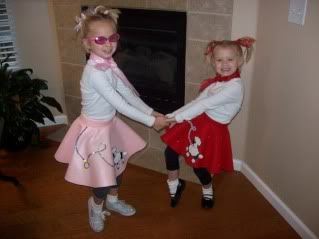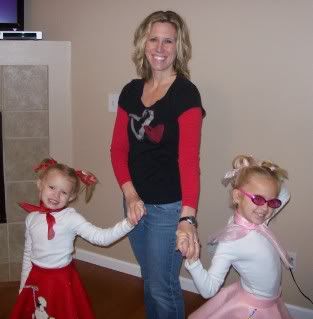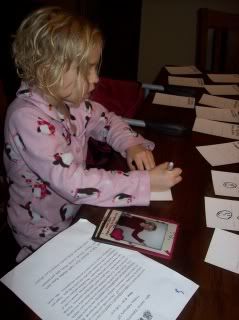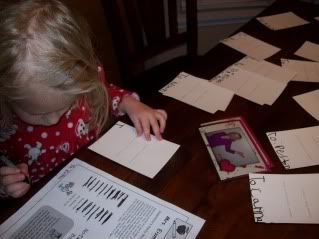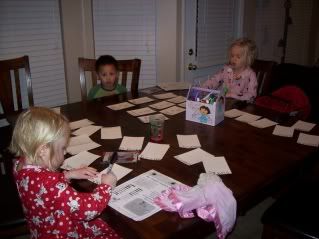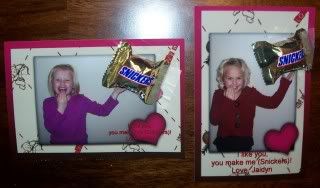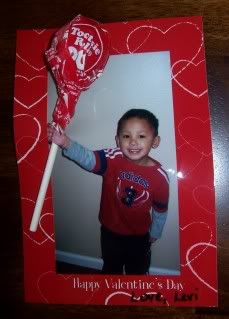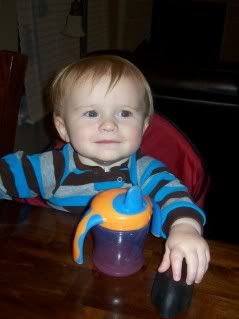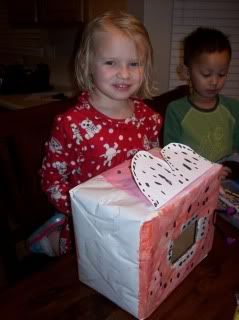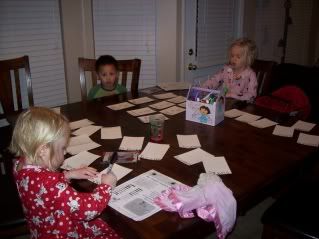 The next Danny and Sandy??
or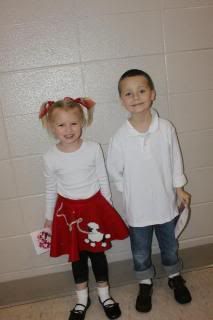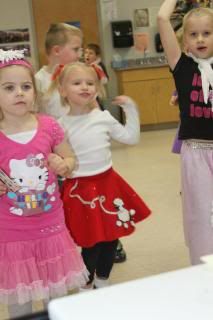 ETA:
Jaidyn and I survived the single digit temps with winds making it feel like it was below zero to run in the Run For The Girls Valentine Rockin 5K. Throughout the race she was stripping her cold weather mask and gloves as she started to get a little too warm, so I got to carry all her extras along with her big pink wad of gum that she decided she no longer wanted to chew about 30 seconds in. Jaidyn ran a PR with a time just below 32 minutes and she received a 1st Place Gold (chocolate medal for Valentine's Day) Medal. For Jaidyn, receiving the 1st place medal and chance to eat THREE Krispy Kreme doughnuts made all the pain from the cold and running instantly subside. I loved getting to spend the morning with her!