Whew! What a whirlwind of a weekend! All the decorating & cooking for a Fat Friday Mexican Fiesta Bunco Night at church, Reid's 1st Birthday Party, Annie Musical and Super Bowl Party. It almost made me feel super young and full of energy having a party each day...almost. But then I ran in to a HUGE wall this afternoon and was doing my best to get Reid to take a nap as Levi was already snoozing on the couch to give me a chance to shut my eyes just for a little bit. With the exception of our van getting rear-ended on the way to Bunco, a glass dish explosion filled with the contents of the main dish for Reid's birthday lunch, and a sick birthday boy I consider the weekend to be a success.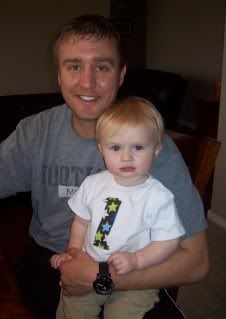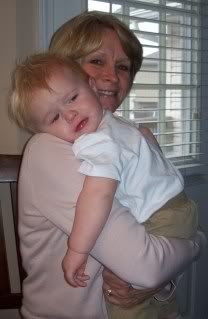 The look on his face sums up the way he felt all weekend. :(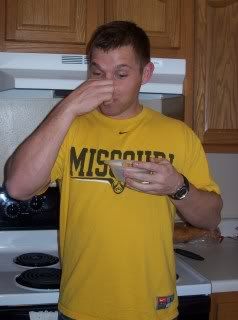 I won't go in to the details of this picture but for those who attended, they know! Just think of food flavored with Marlboro Lights??? :)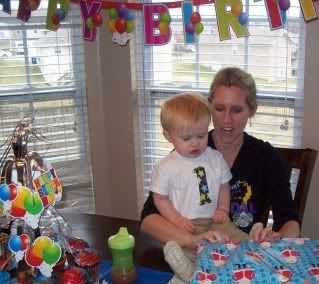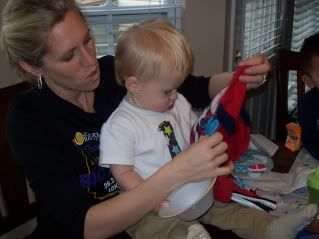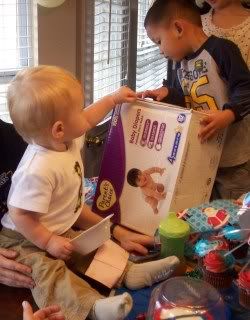 Just the looks on my kids faces goes to show that there is never a dull moment at our house...always crazy!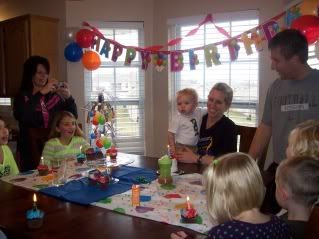 We let all the kids have a candle in their cupcakes so Reid would receive plenty of birthday wishes!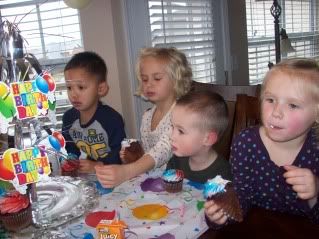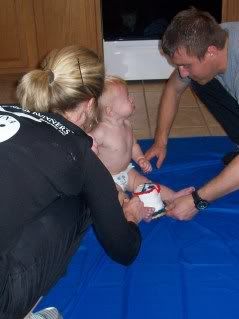 Reid felt horrible all day and had absolutely no interest in digging in to his own personal cake. Poor guy!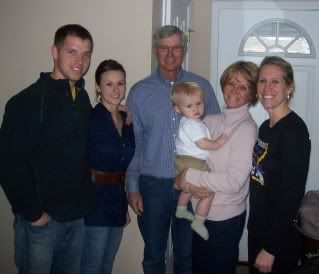 He later changed his mind and did daintily pick the frosting off the cupcake to eat.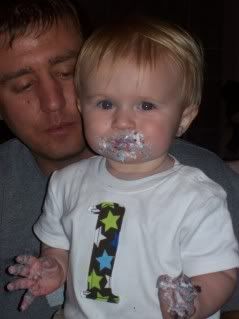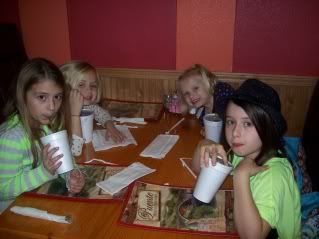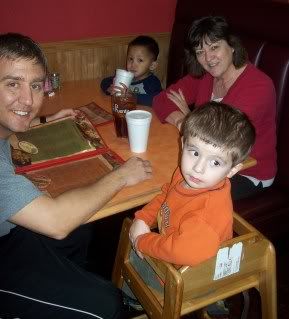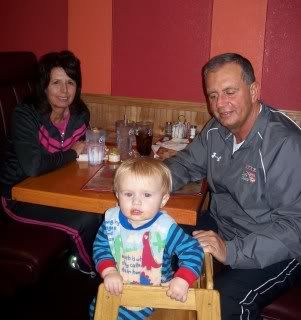 Dinner out at one of our favorite local Mexican restaurants.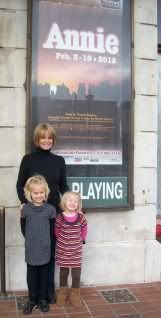 Jaidyn received Annie Musical tickets from Papa and Nana for her birthday and the show was this past weekend. We all loved it!! Even Papa really liked it considering he was missing the pregame of the Super Bowl to see it.
These pictures were from a week or so ago. I was called to pick up Addy early from school because she wasn't feeling well. But her "sickness" was short lived as shortly after we got home she was off playing with Levi. She and Levi opened a restaurant and I had a lovely visit getting to order off their menu consisting of pizza, peanut butter and jelly, and a cheeseburger. Anyone notice the thing Addy has attached to her shirt? She informed it was a tie like the ones she has seen waitresses wear. She cut it out of notebook and attached it to her shirt with Scotch Tape. And Addy talked Levi into wearing the chef hat, but once he saw me smiling at him trying not to laugh he pulled it right off.