Today after mass Reid was baptized and became a Child of God. What a wonderful way to start off the last full week of school before summer vacation with Reid's baptism. We are so proud to have all of our children baptized and brought up in the Catholic faith. Wes and I are so glad that both Jared and Carrie accepted the honor and responsibility of being Reid's Godparents. I am sure they have already started saving for his college fund...ha!ha!
I'm so glad that I packed an extra outfit for Reid as we didn't even make it through the opening song before Reid managed to make a mess that inched its way out of his diaper. So much for his special baptismal onesie! And I probably should have packed another shirt for myself as Reid managed to spit up twice down my shoulder and arm and near the end of mass Levi fell asleep in my arms and I felt the drool sinking through my shoulder sleeve. I guess its just one of the many blessings that come with having kids.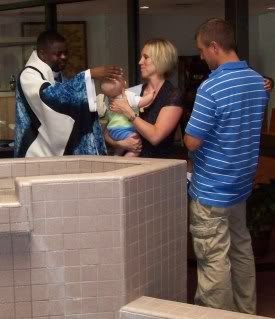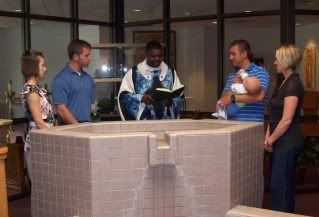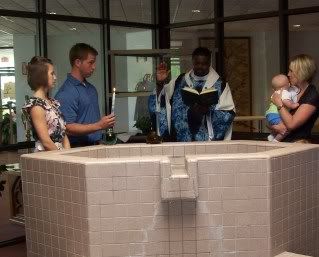 I had to let out a little giggle when the priest had to tell Jared to stay put with the baptismal candle. He inched his way forward a little and I think he thought Jared was going to burn him with it. :)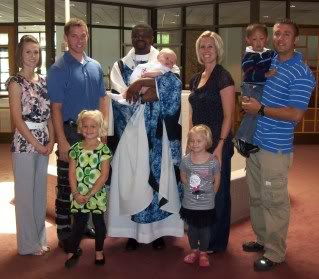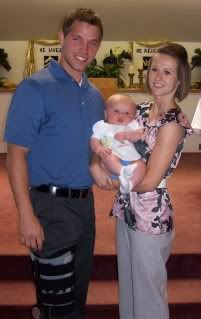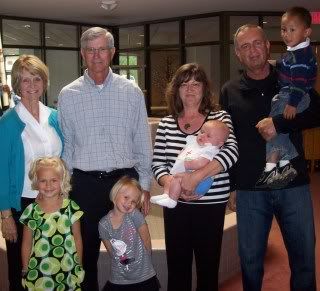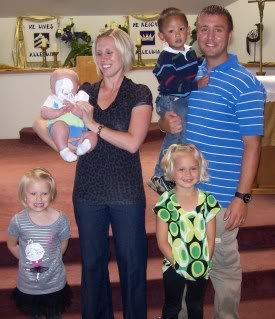 Why does it have to be so hard to get a good family picture??