We had such a fantastic weekend that it is two separate posts worthy. I'll start with Saturdays event...
Because of our move, Jaidyn missed out on the Little Miss Merry Christmas pageant that she wanted to enter back in December. So when they announced that they were adding a pageant to list of the events held in conjunction with the Sucker Days Festival we decided to let her enter. The Sucker Days Festival has been around for more than 50 years and the big highlight is the fried sucker fish. Apparently people drive a long ways for this? As part of the pageant she had to get recommendations from two teachers and they scored her on different character traits, she had an interview section the morning of the pageant with 3 judges and then they also judged on stage presence during the competition. And to our surprise...she earned the very first ever, Tiny Miss Sucker Days title.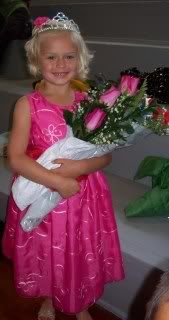 Here she is before the competition, all decked out in her red, white and blue for the opening number of "This Land is Your Land".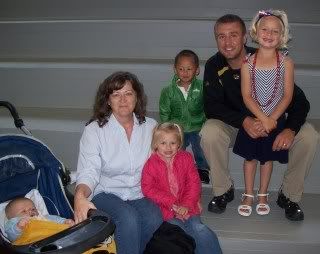 And we stressed from the beginning that this entire experience was just for fun. No need to take any part of it too seriously.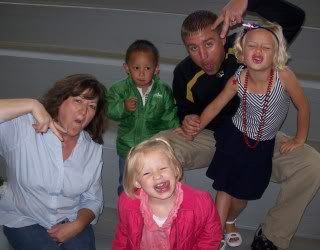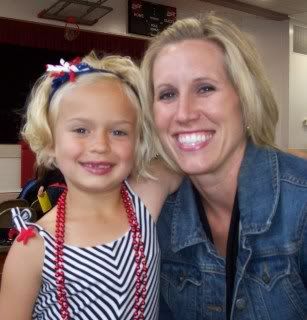 I'm learning what it takes to be a pageant Mommy, but truly much better enjoy being a soccer mom. :)
Opening number...I wish my camera did better in gymnasium lighting.
Her cousins came to watch and cheer her on. She was so proud to have them there supporting her.
Hanging out with Papa Dave waiting patiently through all the talent shows and the other pageant contestants formal wear presentation.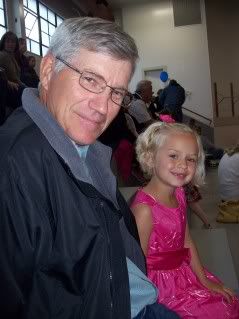 Had we known that her Aunt Haley had pageant experience we would have been having her coach her up.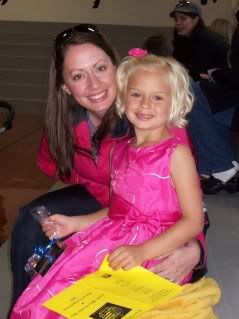 Jaidyn and the 1st runner up share the stage.
The Sucker Days Pageant winners!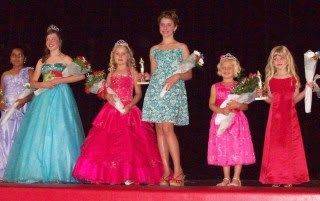 Receiving hugs from her cousins and sister!
Getting a hug from Grandma Penny!
Reid did so well during the pageant. Of course it helps that he was always being held by one of the Grandma's.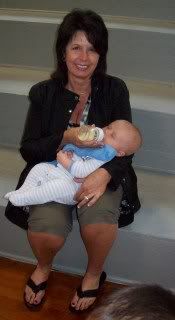 While waiting for Reid to finish up eating, a super nice lady brought all 3 of the girls a flower bouquet so they all got to be a Princess for the afternoon.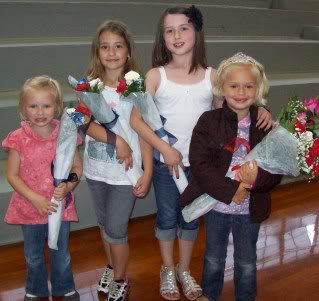 We tried to participate in the carnival festival going on outside but the windy 40 degree temperature just didn't make it too inviting. But the kids did get a little time to do a cupcake walk and play in the bounce houses.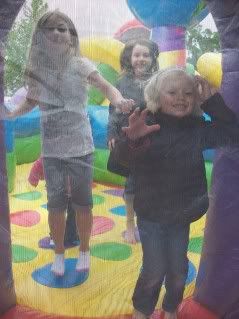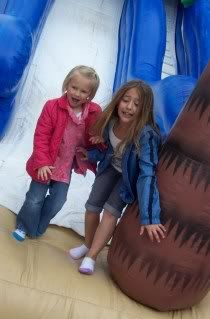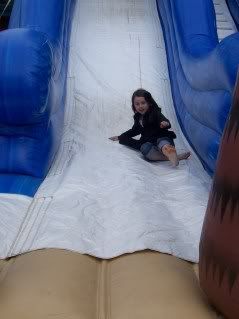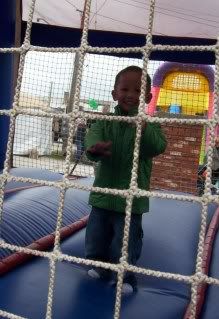 When they were announcing the first runner up and pageant winner, I'll admit my heart was racing. And then when they announced the first runner up and it wasn't Jaidyn, my heart sunk as I thought that was her chance as I honestly didn't think she would win. There was a cute little girl who does pageants all the time, (even though I think Jaidyn is super cute and has a wonderful personality) and I assumed she would be the winner as she has lots of experience in these types of events and she has participated in many of them. So yes, it came as a complete surprise when I heard her name announced. :)
I think my personal favorite Jaidyn moment was after it was all over...She and I were down in the dressing room changing out of her dress into her jeans and tshirt. She looks at me and says, "Mom, aren't you proud. I did pretty good getting 2nd place." I said, "No, Jaidyn you won! You are the Tiny Miss Sucker Days and that is why you got a crown." Jaidyn, "Oh, I thought they said the other girl got first place". I finally realized that when they called the other little girl out as the "first" runner-up that Jaidyn thought that meant she was 1st. I am so glad that she was just thrilled to be a part of the entire experience and wasn't caught up in just getting the crown (although it sure was nice).
Once we were home for the evening, Addy disappears for a little while and then comes back upstairs dressed like this, complete with a "Happy Birthday" sash...Jaidyn let her borrow her crown to finish the look. Maybe next year, Jaidyn can pass the crown off to Addy. :) Yikes, what have we started??