Sunday, May 8th was definitely a "Super" Sunday in so many ways. At church we celebrated its 50th Anniversary and we had two Bishops in attendance and several Priests who have served the parish in past years. The Knights were dressed in full attire and I had truly never seen this costuming in the Catholic Church before. It was a very nice, encouraging mass (even though I spent a portion out in the foyer with Reid and had another trip to the bathroom with Levi). After church we ran through KFC for a quick picnic blanket snack at the park so we could keep the kids (in their words) from StArViNg before the birthday party celebration at Chuck E. Cheese.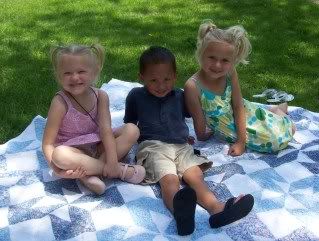 Addy, Levi, and Jaidyn had a wonderful time with their cousins at their Chuck E. Cheese birthday party.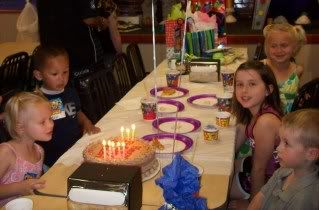 They barely ate any pizza so they could get started using up their coin tokens to play games and ride rides.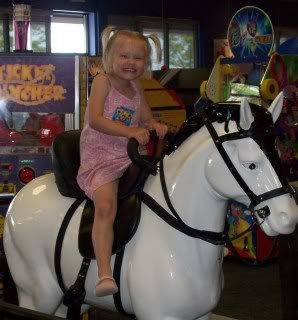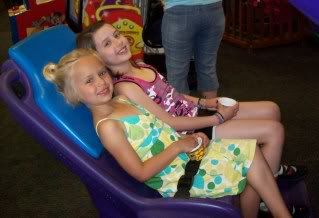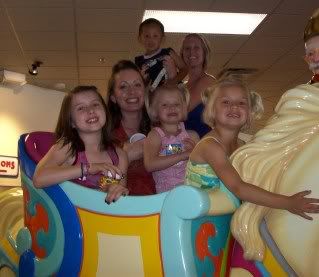 Yay! It's Chuck E.! Thank goodness we didn't pay for the party pack...he quite possibly could have been the WORST mascot ever. Yep he was definitely there only to receive a paycheck and wasn't very enthusiastic about the time he (or she) had to spend in the Chuck E. costume.
I scream, you scream, we all scream for ice cream!! Icecream Cake time!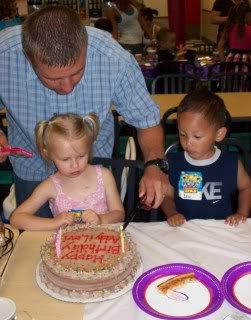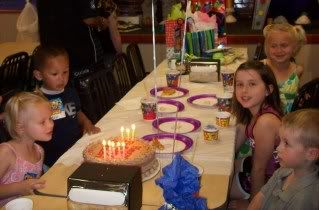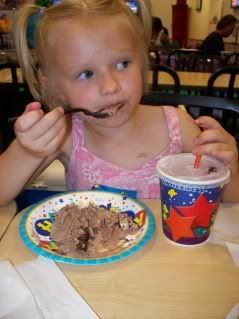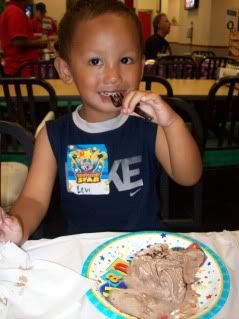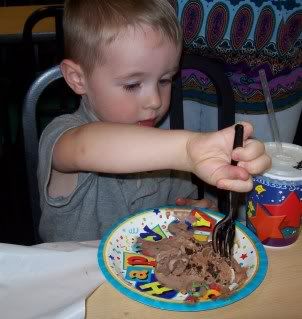 And of course the birthday recipients favorite part...present time!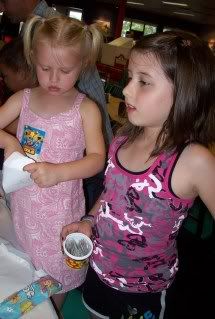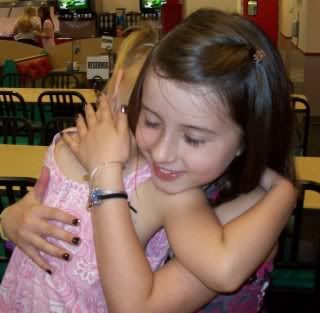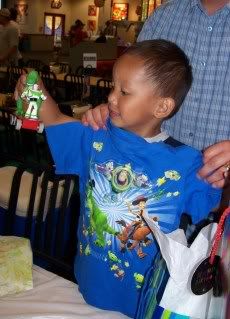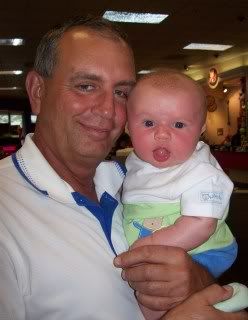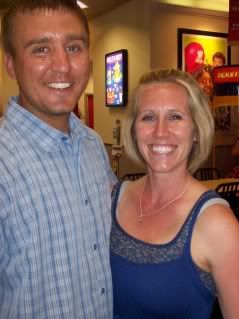 And then we joined Jared, Carrie, Heath and Brittany back at our house for a Mother's Day celebration in a Cinco De Mayo fashion...with fajitas and margaritas.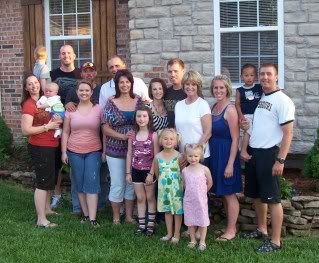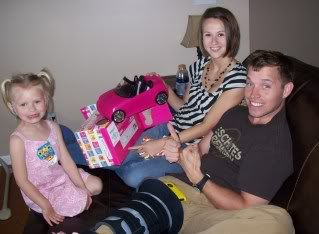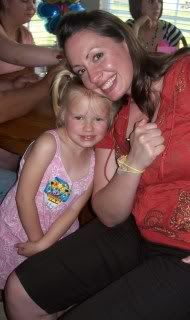 Who knew that LaLa and Ethyl had so much in common?!
We are so blessed to have been able to celebrate the kids birthdays and Mother's Day with so many members of our family. Thank you to all for being part of this special day. I mean, how many mother's get the luxury of spending part of their Mother's Day at Chuck E. Cheese? Haha!
And on a side note...I completely enjoyed the few strawberry lime margaritas that I indulged in. :)