Christmas has come bringing cold weather with it! And even though all of my decorations with the exception of the ones outdoors have been organized and put away, the cold weather looks like it is here to stay. All season, I strove for an economical but festive Christmas celebration and spent as much time as possible just at home. I baked (Yes, I baked 2x), played games and read through our huge box of Christmas themed books with the kids. I think the kids enjoyed this as much as any of the actual activities we participated in . We have been so blessed with all of the events leading up to Christmas and even though I tried to keep it simple, we were still all very blessed by the many gifts we received. We kicked off Christmas break celebrating with friends over some Mexican food and drink. It doesn't get any better indulging in chicken enchiladas, guacamole dip and some 5-star worthy margaritas! The kids decorated cookies (lots of cookies), smothering them in icing and chocolate M&M's. Super sugar overload so we saved most for Santa and his reindeer!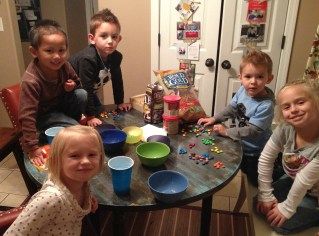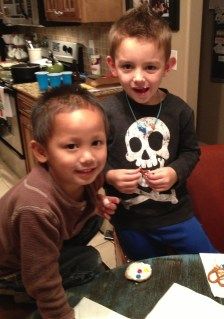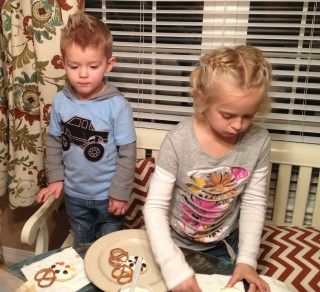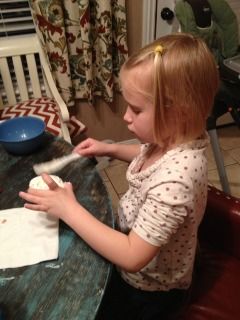 The next 2 days were spent at Papa & Lala's house...presents, Christmas lunch, Play-doh creations, ornaments, Pinterest handprint Christmas tree & hot tub.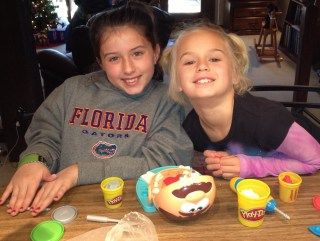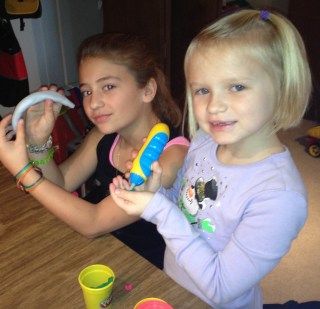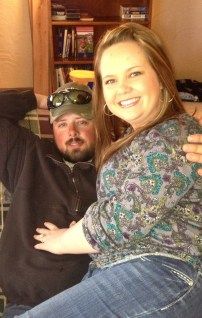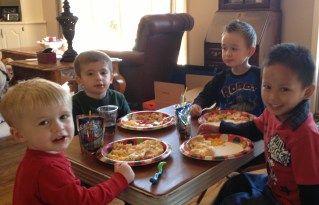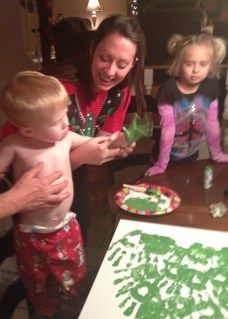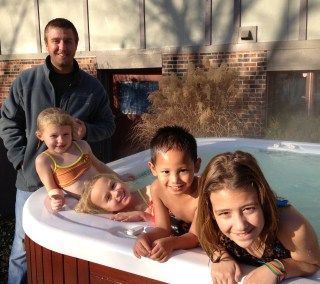 Christmas Eve at Papa & Nana's...jacuzzi bath, Christmas lunch, Santa scavenger hunt, presents, Fashion Glasses, Christmas Eve Mass, Fried Frog Legs, marbles with Great Grandpa & an evening with great friends.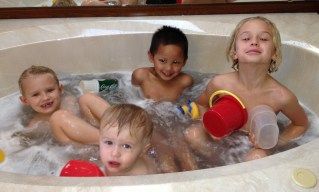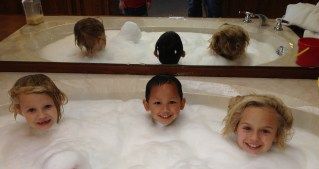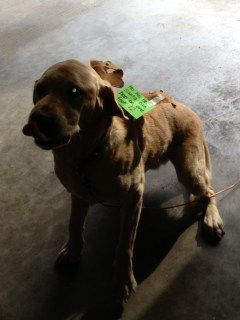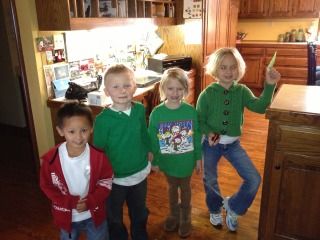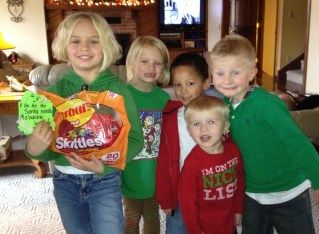 http://i16.photobucket.com/albums/b39/jacy1034/2012/031-11.jpg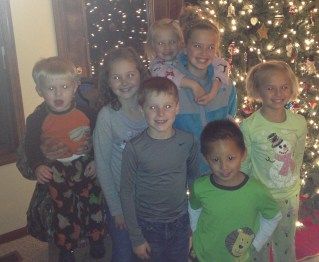 Christmas Morning at home & Days after